[dropcap style="font-size:100px;color:#992211;"]L[/dropcap]
ondon's landmark festival of European theatre will return for a seventh year this November to showcase boundary-pushing work from across the continent.
Featuring a jam-packed programme of 23 shows from 26 countries, including Lithuania, Norway, Estonia, Croatia and Bulgaria, the festival is this year supported by the Hungarian Cultural Centre London and will be headlined by the country's hit show, European Freaks. This year also marks the festival's first ever partnership with Rich Mix, which will open the doors to its east London venue as it stages work alongside the Cockpit and supports the development of three brand-new works in progress with residencies. It follows a successful collaboration with the West End's Actors Centre earlier this year on the joint festival, A Piece of the Continent.
Whilst the political chaos in the UK and the rise of far-right groups across Europe give weight to the sentiment of the festival, which champions itself as a safe and creative space for artists to express themselves and explore ideas, the shows presented look both to and beyond these experiences. Humans and robots improvise together in Rosetta Code, a comedy of speech recognition errors featuring Arabic, Dutch, French, Italian, Polish, Norwegian, and Swedish translations, whilst a woman bakes traditional pepper biscuits to bring her granddaughter home in English/Croatian play Pepper and Honey. Bringing together creatives from Greece, Italy, Japan and the UK, The Medea Hypothesis follows the breakdown of a mother/son relationship amid ecological disaster and Portuguese writer/performer Nuna Livhaber offers an Afrofuturist manifesto for the 21st century in I Will Tell You in a Minute, to give just a taste of this thrillingly eclectic festival. Headlining the festival is Hungarian company STEREO AKT with their hit show, European Freaks, in which dysfunctional humanoid robots invite you to help them create EU 2.0.
Ahead of the festival's opening, Voila! Europe will be holding a launch event at the Cockpit on 24 September with an opportunity to meet the artists involved.
Voila! Europe runs at Rich Mix and the Cockpit from 4 – 17 November. For further information, visit the website here.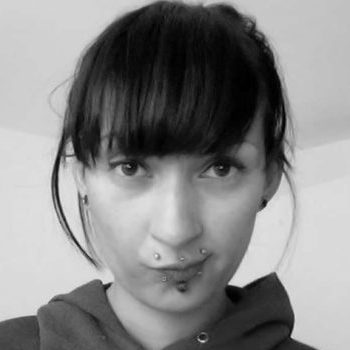 Naila Scargill is the publisher and editor of horror journal Exquisite Terror. Holding a broad editorial background, she has worked with an eclectic variety of content, ranging from film and the counterculture, to political news and finance.