[dropcap style="font-size:100px;color:#992211;"]H[/dropcap]

unter Barnes, one of the foremost documentary photographers working today, is known for his extraordinary ability to depict cultures and communities so often misunderstood by the American mainstream. This September, the David Hill Gallery present Outside of Life: Lowriders, Coolers, Bikers and Bloods, a solo exhibition offering his unique insight into the periphery of modern American narrative.

Barnes spent a year travelling the USA in 2003, documenting the individuals on the fringe of society that he met along the way. Accepted into the worlds of these individuals, he gained their trust with time and understanding. Immersed in the world of the motorcycle clubs in New York, Hunter also rode through the deserts of New Mexico with lowrider car clubs, was accepted by Bloods in East St. Louis, and was granted access to California's maximum-security prison system.

Says Barnes: "True characters in life who live what they know on their own terms… Looking back at this chapter of my life, 15 years later I see a phase that helped me grow. A newfound respect for so many things, seeing people as people, and the importance of showing light in the lives of people that I was invited in to. A new beginning at a certain point of life, in that moment of time, one journey leading to another, which I am thankful I can share."

Outside of Life: Lowriders, Coolers, Bikers and Bloods runs at David Hill Gallery from 27 September – 29 November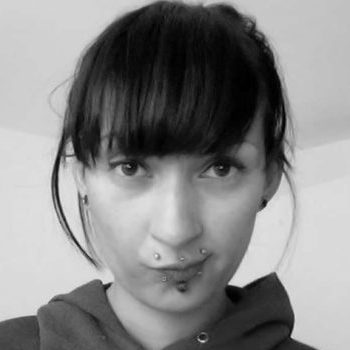 Naila Scargill is the publisher and editor of horror journal Exquisite Terror. Holding a broad editorial background, she has worked with an eclectic variety of content, ranging from film and the counterculture, to political news and finance.