Renowned sculptor Barbara Segal's work tackles the assorted history of stone as an artistic medium head on. Art has baggage. A poor pun, true, but true nonetheless and Segal's work measures the connections between art, luxury culture and possessive delight. 
"Stacked like the Romanesque architecture I experienced in my youth, the ladies handbags are explorations of my own life, and at the same time a testament to women in our consumerist, status-obsessed society"
Studying at Pratt Institute, NY, and the L'École Nationale Supérieure des Beaux-Arts, Paris Segal has worked in the great marble studios in Italy, alongside artists and artisans such as Jacques Lipshitz, Augustin Cárdenas, at Tommasi Fonderia and SGF Studio Scultura in Carrara. Galleries around the world exhibit her work with past and current solo exhibitions at The Neuberger Museum of Art, Vassar College and the Hudson River Museum. Segal has received public commissions, including the NYC (MTA) Arts in Design. Awards from Americans for the Arts Public Art Network, Washington D.C., to the New York State Senate and Assembly citations. In 2019, Barbara gave a TEDx Talk at the university of Pennsylvanian and currently teaches in the mfa department at the New York Academy of Art. Her work is in many public and private collections, from Leslie Wexner to Robyn Rihanna Fenty, to the White House, and a public sculpture park on the Hudson River. She is based in Yonkers, NY.
"I have always made sculpture, even in high school. I attended Pratt Institute and majored in sculpture and then went on to study at L'École Nationale Supérieure des Beaux Art in Paris where I studied stone carving. Afterwards I moved to Pietrasanta, where I studied foundry work, and then in the mountains above Carrara I studied stone carving with master artists and artisans.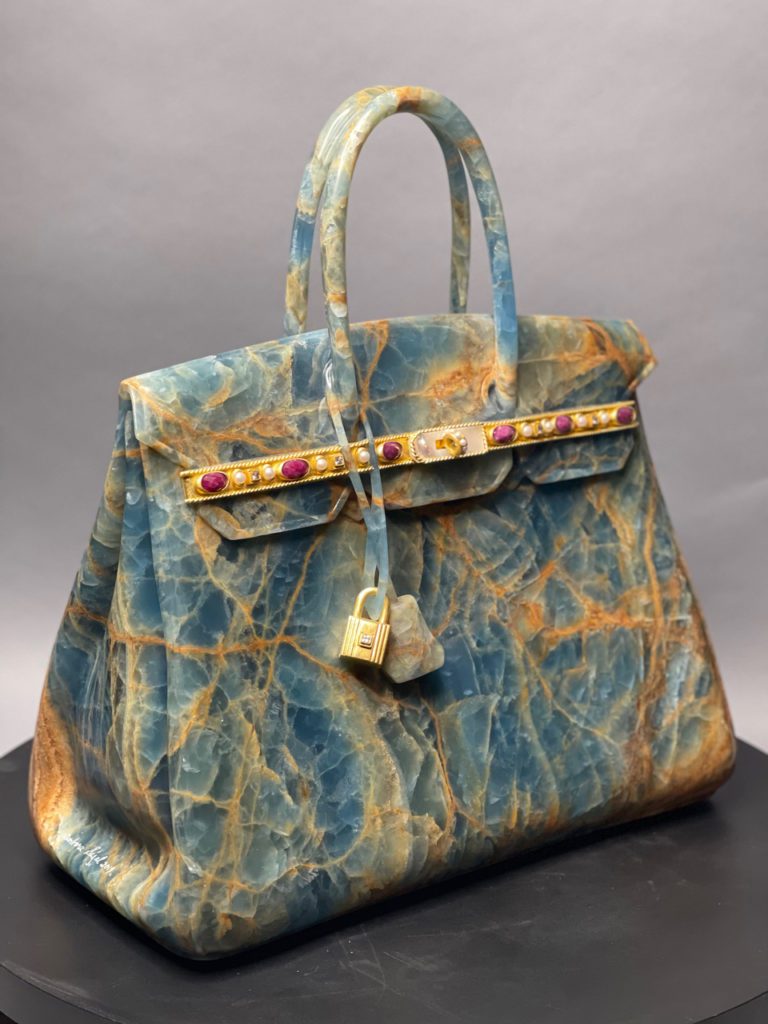 Having grown up in mid 20th century America, and then moving to Europe at 19, I was awestruck by the amazing architecture, limestone cathedrals, Neo-Byzantine stained glass domed ceilings, and the Renaissance and Baroque artists that I first encountered living in Europe. I was overwhelmed by this historical presence and sense of the artist's hand in the work, and in later years wanted to put this feeling into my own work. In particular Italy's Romanesque architecture (stacked stones), Bernini's Apollo and Daphne (thumb of Apollo pressing in the thigh of Daphne) and the Neo-Byzantine glass ceiling at Galerie Lafayette. I have taken many of the uses of materials and overlays that I have seen from these influences. The stacked stones of many cathedrals have gone into my Cathedral Birkin Bags and clothing. The inlaid floors of many 12th and 13th century Basilicas have found their way into my work as well.
Many of my works are inspired by technique. In creating Miraculous Plunge: a marble bra commissioned for Victoria's secret, I chose a bra that would recreate a Romanesque style stacking of colored stones with an onyx, lace overlay. I chose it because I always wanted to do an overlay in stone and I was always attracted to Romanesque architecture.  It was challenging. The intent and meaning came later when I realized how funny the subject matter was in comparison to history, it showed how far we've come from necessity to overindulgence.
My ideas can start years before I begin the physical work. If the idea does not continue to resonate with me it gets lost. Once I begin work on an idea I will take as much time as I need to carefully layout my plans. I do all of the design work on the computer trying color schemes, patterns and visual imagery. Then the making of templates, choosing stones, cutting the pieces for the work and in many cases putting the blocks together before they are rough cut. Once they are rough cut, all of the undercutting and details are cut taking up to 9 months to complete. During the course of making the work ideas can change, it depends on what the work is and what can be changed at that point. I will usually do all my experimenting on the computer so I am quite sure what I want by the time the carving, and casting process occurs. So you can say that I keep planning as the piece progresses because once a decision has been made it's hard to turn back.
Every discovery is an important one. It is the layering of years of ideas and techniques put together that creates the latest work of art. I cannot say that there has been one important discovery topping all others. I like to learn new things, so currently I am learning about semi-precious stones and how to cut them.
Emotion is passed on through my hands and into my work. My friends call it my magic. I try to pass along that feeling of awe that swept over me the first time I experienced a Michaelangelo sculpture, it was like a wind blowing 60 miles an hour in my direction. When I carve detail I think about cross-hatching and making form or when polishing I am thinking about the light and how it will bounce off the sculpture and create the form. I will pass by a Jean Arp sculpture and touch it to see what he has done and my suspicions are correct. There is a deep inner feeling that guides my choices. If you look at Michelangelo's unfinished slaves in the Accademia Gallery in Florence, you will see his hand in the work. Just look at the tiny chisel point marks along the sides and it is evident that no one else would have worked that way.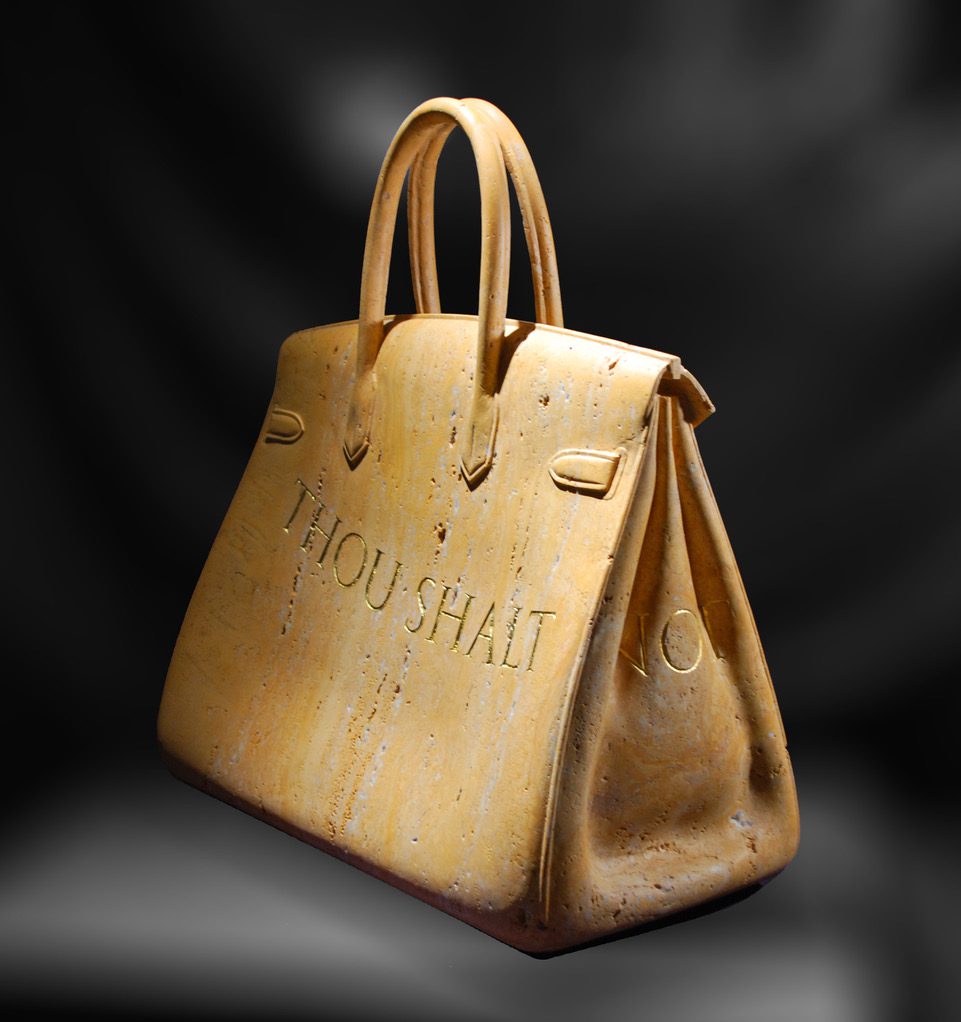 I love the latest little girl's dress that I made, Pietrasanta Baby. Everything just worked out. The choices of color and composition, the light passing through the stone helping to create the feeling of the perfect little girl's soul. All the layers come together: technique, meaning, history and contemporary thought. Making Porta del Paradiso brought together years of interest in looking at Romanesque architecture with ideas from Bernini and Michaelangelo, using contemporary iconic imagery in order to comment on values of today.
Currently I am working on a black and gold Portoro marble Birkin bag with deep reds and a byzantine jeweled belt. This one is appropriated from the icon of the Archangel Michael from the treasury of the San Marco Basilica. This is the first time that I am appropriating relics that I have been looking at for decades. This is the second time I have used imagery from Archangel Michael in Cathedral Dress, but no other religious symbol appears in my work.
Students and other artists understand the underlying criticality that goes beyond what they see, which makes me feel that I am doing something important. When I am confronted with questions asking why I do my own carving when somebody else could do it for me, I explain to them the value that comes through this tactile process. I discussed this at length during a TEDx Talk at the University of Pennsylvania in 2019:
Technique to concept: how learning Renaissance methods drives creativity: https://youtu.be/aul1iniCCyI
How I view the idea of an iconic luxury handbag as an object of devotion and worship is a reflection of who I am and my childhood infatuations. These experiences are felt by many in society today. What surprises me are the responses on Instagram. They look at the honeycomb calcite *Birkin (one of the first one's I made) and made a meme of it. You know you've really made it when your work becomes a meme! I saw in all different languages how it looks like prosciutto, or raw chicken, the stone bag as a brutal weapon or extreme accessory. It has actually taught me to surrender and enjoy the humor. I really should carve a Birkin out of prosciutto. That would be hilarious.
How the work is displayed is important. In my next museum show, I would like to set up an archeological dig set a thousand years from now. The audience would understand when the broken and unbroken Birkins are uncovered and discovered as signifiers of what we fetishize. I would also like the viewer to consider history and the struggles of power seen through possessions. However, I have learned that each viewer will bring his own interpretation to the work. If things are placed on a pedestal, that modifies the meaning significantly.
I have been collecting semi-precious rough rocks for the past 2 years. I am gearing up for a new body of work that I am very excited about. Just waiting for a free moment to do so. I can't say what it is, but it is connected to the idea of ornamentation throughout history.
Working in stone has become an extension of my body, serving as a meditation. When I work on a piece of white marble, I want to smell, feel and touch it under my hands. I want to pass along this sensuality so that others can enjoy the senses that I feel. I get to feel sexy, happy, sad–the totality of the human condition, through my creativity"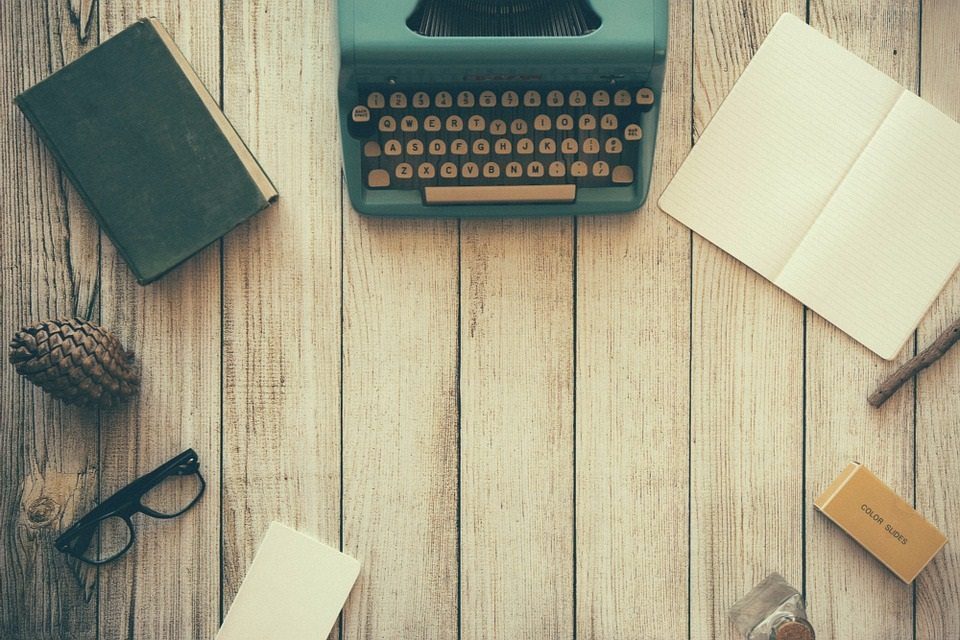 The aim of art is to represent not the outward appearance of things, but their inward significance. – Aristotle