[dropcap style="font-size:100px;color:#992211;"]I[/dropcap]t's for our own good. From May of this year, users of Web Porn sites in the UK will have to prove they are over 18, or be barred. This is all thanks to the 2017 Digital Economy Act, which mandates that sites must provide age verification or be barred by ISPs.
What's wrong with this? Where does one begin? Perhaps the first problem is that the measure is meant to protect children from Web Porn, and the problem with children is… Well, ever been on a bus around school kicking out time? This is where syphilitic sailors come from.
Leaving aside the absurdity of running our lives around the ways of the most gormless in our society, the other problem is that it won't stop kids getting sexualised at too young an age.
Tom Brown(love)'s School Days
I remember my time in primary school vividly. It was the late 1980s, and the closest anyone got to the Web was in the form of the few homes that had Prestel. But kids in those days were only too familiar with porn and sex. The non-stop lewd comments and the leering at pictures of nude women were a dead giveaway. I even knew one girl (remember, we were 10 at the time) who took sex toys to school in full knowledge of what they were. And then there was the boy I had a fight with who told me to go 'lick your mum's vagina'.
The grimy mirror in which
we see our true faces.
Even in my own home, I'd be bombarded with smutty jokes and decidedly mixed messages about what was and wasn't appropriate. When the proper hard stuff came along on via the Web, it wasn't that much of a leap for me.
This isn't to say that we should allow children to view porn. Some people should never watch it. The point is, the War on Web Porn is a scapegoat for deeper and more worrying trends in our society. A lot of parents simply do not raise their children in an appropriate way.
In any case, the genie is out of the bottle. Kids will seek recourse to VPN, pen drives and the Dark Web. In the old days of course, kids passed around hard-core porn on VHS tapes or 'found porn behind a hedge'. The appetite for porn was there long before the Web.
Proper Discipline
Of course, a cynic might ponder whether forcing Age ID on porn sites is precisely the first step towards cracking down on the Dark Web and encryption. ("Think of the children!" Etc.) More paranoid souls might wonder if the government is using the exercise as a training run for circumscribing other parts of the Web.
But as adult film maker Pandora Blake has noted, the main effect of the new measures will be to wipe out small scale porn production in the UK. Perhaps that was the goal all along. A series of large databases full of UK Porn users' details will, of course, be ripe for exploitation. Blackmail has been the stock and trade of the security services for decades now.
Or maybe the real cause is Theresa May, who combines Dolores Umbridge with the Village Idiot from the 1981 Tiswas Annual. She is, after all, an authoritarian and a vicar's daughter. The Tories have a long tradition of waging war on 'filth', all the while acting in the most pornographic manner possible.
Pornarama
Or it could be the British Board of Film Certification, which has a long history of moral entrepreneurship. Its golden age began in 1984, when a moral panic over 'video nasties' gave it the far-reaching powers it has today. After a period of liberalisation, the BBFC has begun to push back against porn, banning various consensual sex acts on film. But until now, the BBFC's reach has not reached the Web.
Of course, an unregulated Web is virgin territory, just waiting to be exploited – err, I mean, 'policed'. The thing about moral entrepreneurs is that they always need a new dragon to slay. The BBFC summed itself up best when one of its censors admitted to having nightmares for days after reviewing Urotsukidōji. (To be fair, the dubbing was bloody awful.)
Barely Logical
In truth, there has always been a deep prudery in British society, which hints at deep, terrifying and repressed passions. It is no coincidence that both the biggest consumers of porn and some of the most unhinged anti-porn campaigners are, in fact, male.
One may have religious, personal and ethical reasons for disdaining Web Porn. That in and of itself is fine. But frothing at the mouth is not good for anyone.
Yet while millions use porn in the UK, society is in deep denial. Web Porn is an uncomfortable reminder that more people than we'd like to admit like 'filth'. The backlash is often hysterical and more disturbing, in its own way, than just going to PornHub for a bit of one-hand surfing.
Look at the last series of Broadchurch, in which every teenage boy is a porn-crazed, wannabe sex beast, and with a Freudian undercurrent of castration metaphors. Or look at how we blame porn for everything from rape to the end of civilisation itself. The real question is, if we did ban porn, what else could we blame for our shortcomings?
Pr0n Cocktail
Double standards abound. Sexualised images of women sell us everything from chocolate to cars. Perhaps the real reason why people hate porn is that it is too honest. We all obsess over sex, and it is the grimy mirror in which we see our true faces.
In any case, the genie
is out of the bottle.
To end, it is true that porn has more than its fair share of darkness and, frankly, awful behaviour. Exploitation is rife. Then there is the rank hypocrisy whereby porn stars are stigmatised for the rest of their lives by their own customers.
But let's never forget that porn, by and for consenting adults, is no threat to anyone of sane mind. It may offend our sensibilities, but is restricting it a price worthy paying? The real question is whether you need a proper bunch of wankers telling you what you can, and can't, see.
Image by Carole Raddato @ Flickr. Used and modified under the terms of the Attribution-ShareAlike 2.0 Generic (CC BY-SA 2.0).
Brazzers Logo by Wikimedia Commons and in the public domain.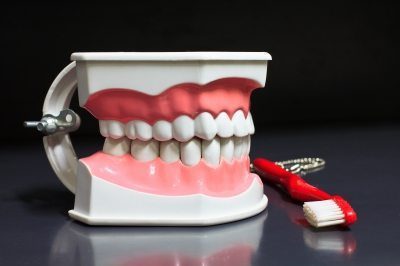 Alexander Hay is a writer and polemicist based online and in print.