[dropcap style="font-size:100px;color:#992211;"]S[/dropcap]teve 'Blacker Dread' Martin is a music producer and record shop owner in Brixton, but he's also an immensely popular, larger-than-life figurehead of South London's storied Jamaican community.
Being Blacker is legendary filmmaker Molly Dineen's first documentary for 10 years and started when Blacker—who she first met 37 years ago when he featured in a film she made as a student—asked her to film his beloved mother's funeral. What follows is a portrait, in equal measures uplifting, funny, exasperating and tragic, of the challenges, conflicts and quirks of being black in modern Britain.
At the centre of this is Blacker himself: the man whose extraordinary life has seen him experience three generations of educational inequality, racism, cultural isolation, lack of employment opportunities, crime and violence, but also an extraordinary sense of togetherness and community spirit, and a vibrant musical culture which has done so much to shape today's UK music scene.
Over a period of three years we follow Blacker and his wide circle of family and friends through his incarceration for fraud, his daughter's wedding, his youngest son's education in Jamaica, and the spectre of violence and criminality cast over his life by his son's murder a decade earlier—all recalled in Blacker's relentlessly charismatic voice, and all of which highlight issues that loom large over Britain's black communities today.
Molly Dineen is renowned as one of the country's finest factual filmmakers, but was still a student when she shot Sound Business in 1981, a film which took her into British incarnations of Jamaica's infamous Sound Systems, where she first encountered a young Blacker Dread, desperate to make it on the Jamaican music scene.
Molly Dineen said: "When I reconnected with Blacker I stepped into another world. He's a wonderful character who has lived the most incredible life and Being Blacker looks at the social and cultural issues which have forged his path. Blacker Dread as seen in this film could only exist in this extraordinary world where family and music are at the forefront, but racism and violence are also everyday occurrences. And if you think any of these are things of the past in London then Being Blacker will prove eye-opening to say the very least."
Being Blacker is in selected cinemas from 1 March and will be broadcast on BBC2 at 21.00 on 12 March
www.beingblackerfilm.com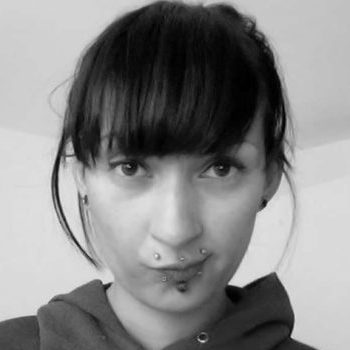 Naila Scargill is the publisher and editor of horror journal Exquisite Terror. Holding a broad editorial background, she has worked with an eclectic variety of content, ranging from film and the counterculture, to political news and finance.