As we approach the end of February, the galleries of East London start buzzing in anticipation for the First Thursday of the month – the day it all happens. I talk to the Director of Transition Gallery about how we can join the party.
Many of you have been asking me to elucidate on the 'secrets' on how to get invited to the events and opening parties, meet the artists, see creativity in action. So, here's my top tip on how to delve into the art world – go for a stroll around East London tomorrow evening, and every first Thursday of the month when the galleries stay open late: showcasing new exhibits, inviting you in for free drinks and to mingle with artists, gallerists, art lovers and curious cats.
(Artist: Louisa Chambers)
A good place to start is the Whitechapel Gallery, where you can catch Zarina Bhimji and her film and photography haunted by layered histories. One London street with a massive gravitational force tomorrow will be Vyner Street – characterised by its bizarre combination of car mechanic shops alongside some very top end and cutting edge galleries. It is arguably the most significant 'gallery row' in London.

top tip on how to delve into the art world – go for a stroll around East London tomorrow evening
(Artist: Lisa McKendrick)
Dusty floors and rough white walls present us with contemporary art, meanwhile spontaneous creations pop up all around this stretch of the city in shop windows, reclaimed spaces or drawn directly onto walls.
Both emerging and internationally renowned artists are shown in and around Vyner Street, and every First Thursday it swarms with people, barbeques are rolled out (yes, even in spring), and crowds gather outside the street's hardy Victory pub.
spontaneous creations pop up all around this stretch of the city
Around the area you can find many events to tingle your art-buds. To find out more I spoke with Cathy Lomax, the founder of Transition Gallery – an independent and innovative gallery perched along Andrews Road, opposite Vyner Street. You have to twist up the staircase to the second floor of these artist studios to enter Transition – feeling very much like you are being let into a secret art space….
(Artist: Ben Walker)
Nicola Anthony: Hi Cathy. Tell us a little about Transition Gallery?
Cathy Lomax: Transition is an artist-run space. We opened in 2002 in an old garage near Victoria Park in Hackney and moved to our current location in 2006. We don't have a set manifesto about what we show and things are constantly in flux (hence the name Transition). My aim is to show work that I think is the most interesting and exciting around and we try and mix new artists with more established ones. So work at the gallery can be in any media and by artists of any age!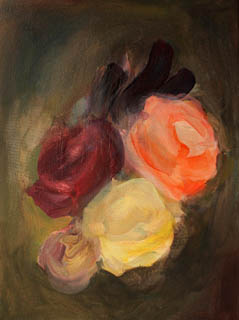 (Artist: Kim Baker)
We are a not-for-profit space so although we do sell work from our shows and have been experimenting with representing artists. We are all volunteers and any money we make from sales or grants goes straight back into the gallery. One of our major interests is in producing publications which can have a much larger reach than shows at the gallery. We have two regular magazines – Garageland and Arty and we also produce other one-off publications.
NA: What is First Thursday all about?
CL: First Thursday is when the east London galleries stay open late on the first thursday of each month. It is organised by The Whitechapel Gallery – so they promote it and organise tours.
NA: What would you advise someone hoping to catch a glimpse of the art world in East London?
CL: There are various ways of doing this – The Whitechapel do have a First Thursdays bus tour but this tends to visit only a very small number of galleries and they can be a bit frantic on First Thursdays night. I think a tour with an organisation like ArtLicks is one of the best ways to take in the gallery scene if you are a novice.
Once you have done this you can check out listings at places like Time Out (or their printed magazine has a good selection of shows) or Art Rabbit (or Art Licks have a section for openings and events) and visit things you like the sound of by yourself. All galleries will have mailing lists so it is a really good idea to sign up to these and then you will be notified about openings and events. And best of all the galleries are all free.
Artists are very ingenious so they will find a way to survive
NA: What in your opinion are the challenges facing artists and galleries today?
CL: That is very simple – funding. Rents are getting more expensive in the East End and there are less undeveloped spaces for artists and galleries to move into. Because of the 'economic downturn' there is less money around – so sales and funding are both down. Artists are very ingenious so they will find a way to survive, but I think that the East End art boom may start going into a bit of a decline – there is already the start of a move to south London where they do their own late night thing – Last Fridays.
NA: What's next for Transition Gallery?
CL: We have a new issue of Garageland (issue no.13 Paint) which was launched on February 17 alongside the private view for a show of four painters called Needle's Eye. After that we have a solo show by a young painter called Lindsey Bull and we are working on a show about obsessional love called Tainted Love which will be at Transition and will also tour to a few other venues.
NA: Thanks Cathy!
Visit Needle's Eye at Transition and wonder at the allegorical portal of impossibility through which the participating artists employ symbology, gesture, and playfulness.
Other shows in the area – Lines of Thought at Parasol unit, or 'Traces' at DegreeArt, where artist Hannah Biscombe combines the traditional photographic technique of
photograms and blends it with the newest form of digital photo editing. Check out http://www.firstthursdays.co.uk/ for full listings.
Transition Gallery: Unit 25a (second floor) Regent Studios, 8 Andrews Road, London E8 4QN
---
Nicola Anthony is an artist and art writer living & working in London. She seeks to discover things which make her mind crackle with creative thought. Catch @Nicola_Anthony on twitter, or her artist's website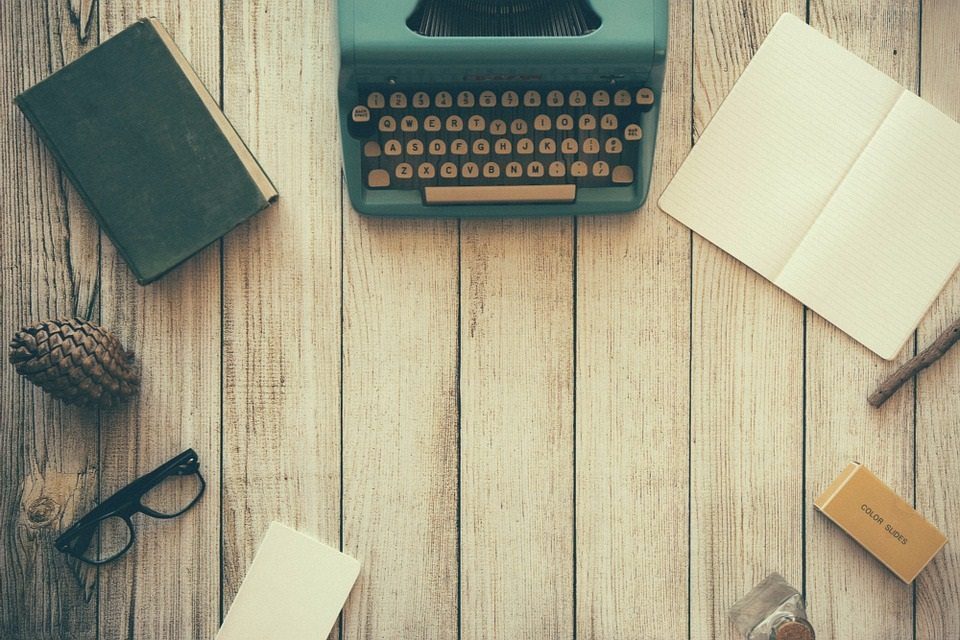 The aim of art is to represent not the outward appearance of things, but their inward significance. – Aristotle