[dropcap style="font-size:100px; color:#992211;"]T[/dropcap]homas Köner is an audiovisual artist whose name is indelibly associated with the chilling sub-genre sometimes known as Arctic ambient.
The ingredients of Arctic ambient (also practiced by his Norwegian counterpart Biosphere) are fairly transparent: real or simulated winds, ghostly drones and sonic fog. Despite its simplicity it's still possible to innovate and (so far) I've yet to hear it done in a simplistic way.
That said, as heating prices escalate and winters become colder it may be that this genre finds itself indirectly affected by environmental change: in a hot summer a blast of icy sonic air can be refreshing but it may not be so attractive in an under-heated Northern European city.
[quote] in a hot summer a blast of icy sonic air can be refreshing[/quote]
Köner's previous works have been inspired by the frozen coasts of Greenland or even by snow-bound Finnish car parks, but this time he takes listeners to the desolate archipelago known as Novaya Zemlya. One incongruous element is Jon Wozencroft's cover photograph, which is as impeccable as Touch images always are, but seemingly depicts an English field in the rain rather than an Arctic scene. Perhaps this was an attempt to escape the usual snow and ice scenes that generally adorn Köner releases.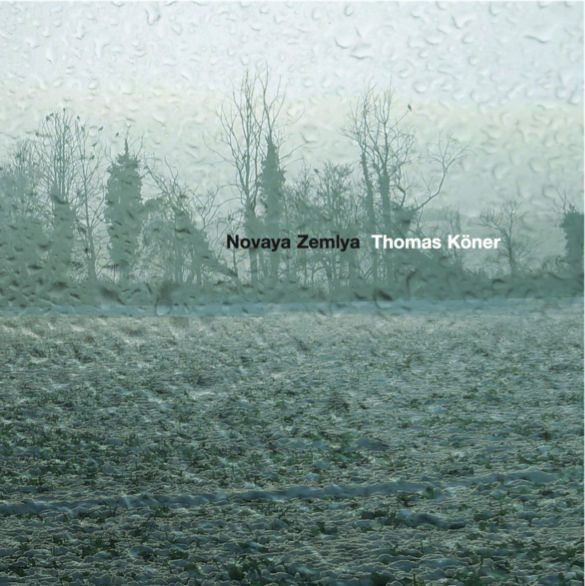 In the past Köner has produced 59 minute tracks, but none of the three tracks here are more than 13 minutes, making for a tantalisingly brief listen. The sound and music are backed up by a scholarly essay on Köner's "metaphysical geography". No-one familiar with the artist or the genre is going to be very surprised by the music here but they will probably be impressed at the subtle variations while new listeners may be drawn in to the icy soundscapes.
[quote]sparser and more dramatic than a typical Arctic dronescape[/quote]
There's a very dramatic opening that's not especially loud but very tangible, perhaps a lump of ice breaking off somewhere in the distance. For the first six minutes or so we get something sparser and more dramatic than a typical Arctic dronescape. Although these are not field recordings, the sounds lead you to speculate as to what you're hearing, or what Köner wants you to think you're hearing. It might be a a shoal of fish under the ice, some Arctic atmospheric effect or something else entirely. When more musical chords eventually flow in it's easy to imagine it soundtracking an Arctic dawn seen from above. Whatever "it" actually is or isn't, Köner manages to conjure a sense of infinite depth and height.
Part two has a much more muffled, dubby start – the sonic equivalent of listening to distant impacts in a whiteout. Shapes slowly loom in the freezing fog and more musical elements including Köner's distinctive gong-like sounds gradually assert themselves. At some point muffled dialogue emerges from somewhere low in the mix, perhaps the voices of pilots or seamen in transit across the Arctic seascapes.
Part three has a colder electronic sound. Once again, there is a feeling that "it" is "taking place" at very high altitude. The sonic air is filled with ice crystals. Fragile structures slowly assume musical shape and melancholic harp-like sounds flicker in the mist before being replaced by more ominous sounds. This is a premature but poetic ending to the album, which leaves behind an unresolved mix of dread and longing and the simultaneous feeling of having missed some vital detail and of it having passed too quickly.
[button link="http://www.touchmusic.org.uk/catalogue/to85_thomas_koner_novaya_zemly.html" newwindow="yes"] Novaya Zemlya at Touch Music[/button]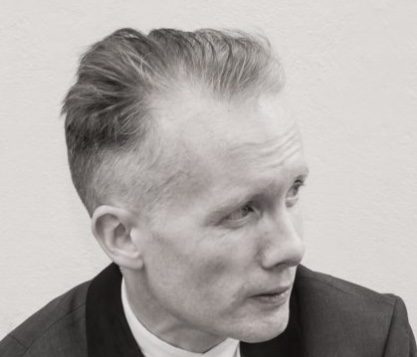 From Speak and Spell to Laibach.