Jaz Coleman strides onto stage and the with a clawed hand held aloft, a wide eyed look of defiant transcendence something rises from the crowd, their blood is up, and the ritual begins. 
Killing Joke, a post-punk group without direct parallel, have brought the weird to pop-rock since 1979. Inspiring arch rhythmic industrial rock with impeccable hooks they've attracted fans from such luminaries as Jimmy Page, Metallica and Dave Grohl and if you're a fan you're a fan for life.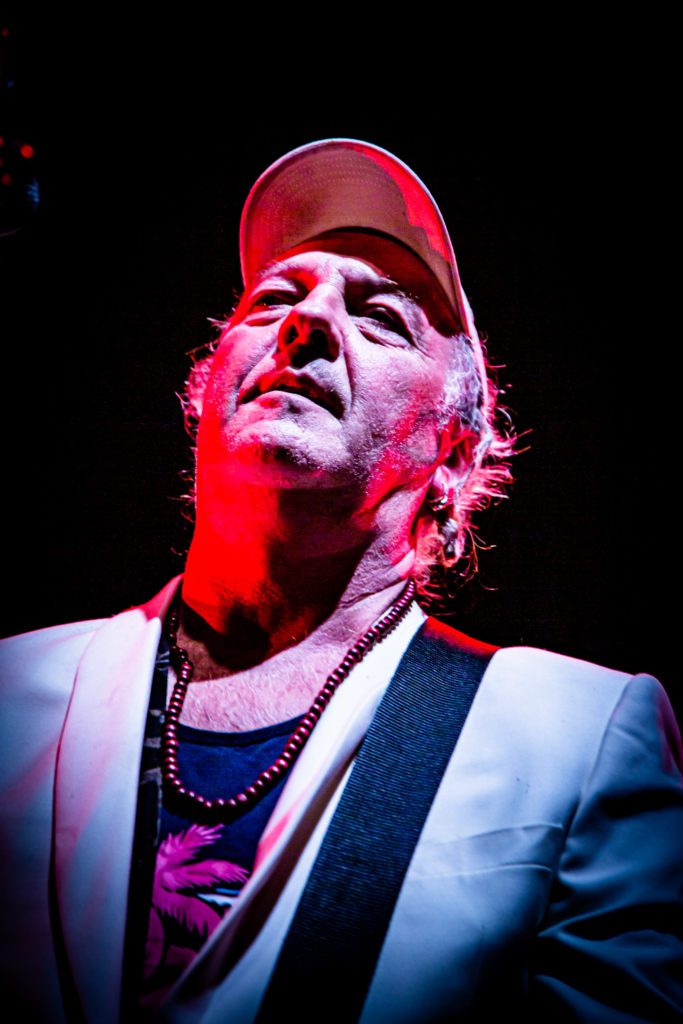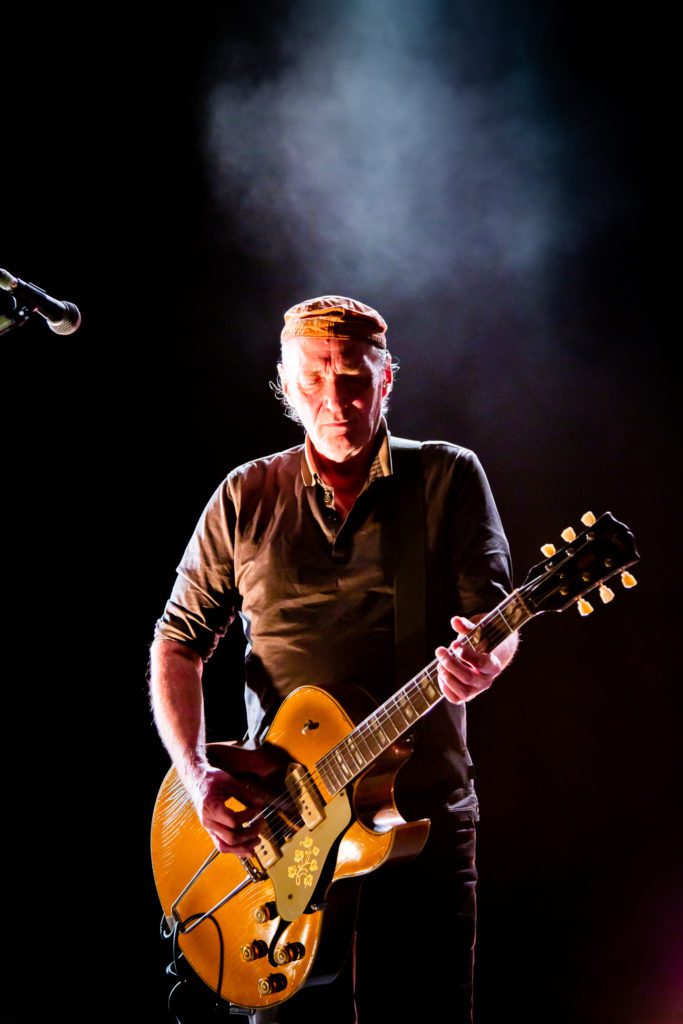 While Coleman with his theatrics, arch wit and impassioned singing is an obvious focal point there is nothing humble about the band. Bass player Youth is a universally acclaimed music producer whose work has charted with The Verve, Paul McCartney, The Orb and pretty much everyone else and through it all remains something of the breezy dub vendor whose gauche style pulses out of stage left most nights. Guitarist Geordie Walker has a legendary mystique, somewhat aloof, his angular and inexorable guitar playing, might have started with Keith Levene's grinding rhythmic noise but took that attitude and lifted into a unique, perhaps classic, places. Famous for playing a rare golden arch-top Gibson ES-295 through two amps and an ecstatic amount of soaring delay his strutting arpeggios are raw, angry and resoundingly beautiful. Distorted through amps cranked loud the wild harmonics of his playing have a shamanic psychedelic effect that has Killing Joke's audience of ageing crust-goths pounding their heavy heeled boots in deep communion. But neither Jaz, nor Geordie, nor Youth really contain the power of Killing Joke and of all the irreplaceable elements you could argue it's the drumming of 'Big' Paul Ferguson that feels the most essential. And at this show you'd win that argument (with caveats).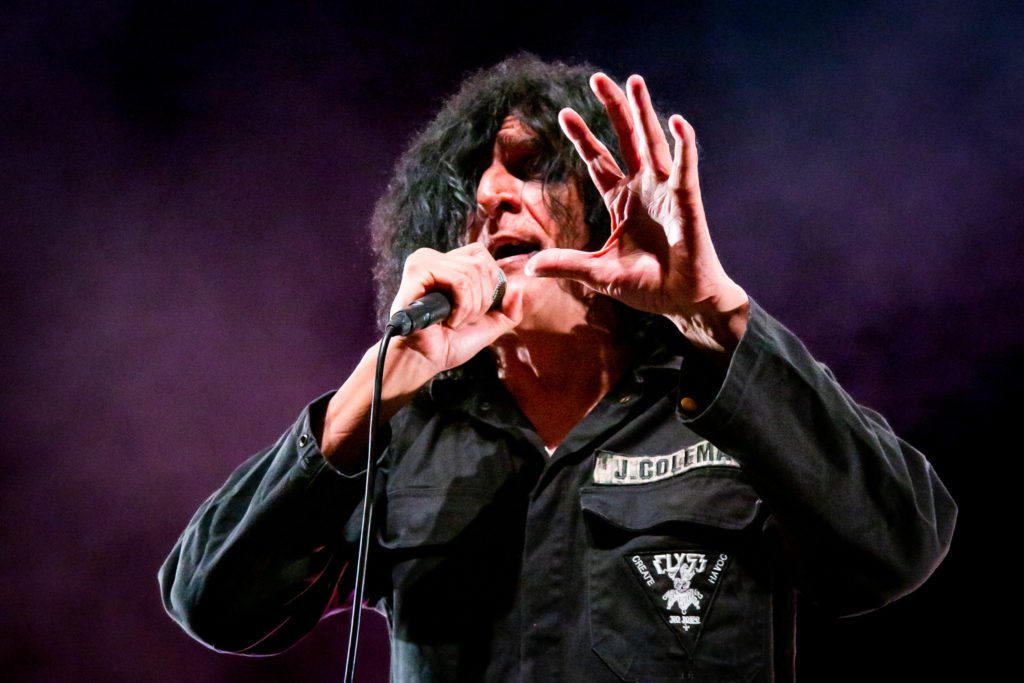 Killing Joke's power is in the tribal beat that underpins the music. They're a groove led band and without Big Paul's charge of energy Youth's groove's wouldn't roll, Walker's symphonies wouldn't beatify and Jaz's exhortation and implications would seem like less insistent. There is something magical that happens when the original four members get together (and why they still do) and the glue in that mix are the drums.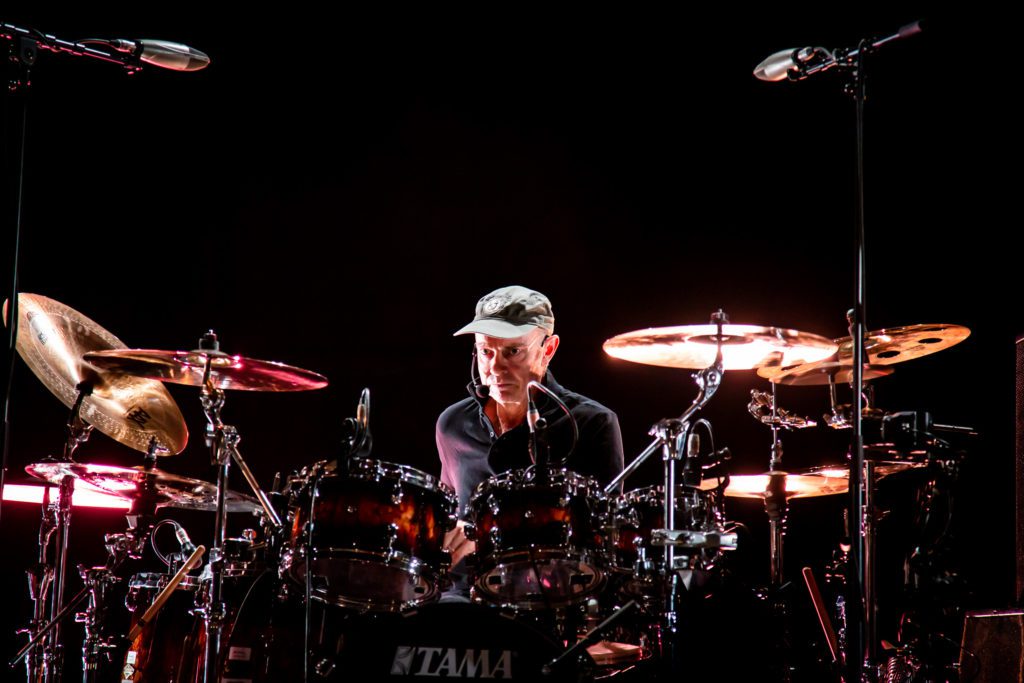 The Hammersmith gig itself was a strange affair. The band seemed less burnt out as actively burning. At first Jaz' voice might have been more ragged than previous London shows but his immediate commitment to the job was intense and hearty. Geordie's demeanour was grim and there seemed to be a few technical glitches that hampered his usually flawless playing resulting in the angriest performance many would have seen from the normally serene artist. Youth was largely inaudible and seemed more resigned to it than Geordie whose mien suggested heads would roll. Even the bastion of power Paul seemed straining to connect with his comrades but a few songs in something connected, the chaos aligned, and yes the sounds was muddy and patchy, but something prevailed. The cosmic beat.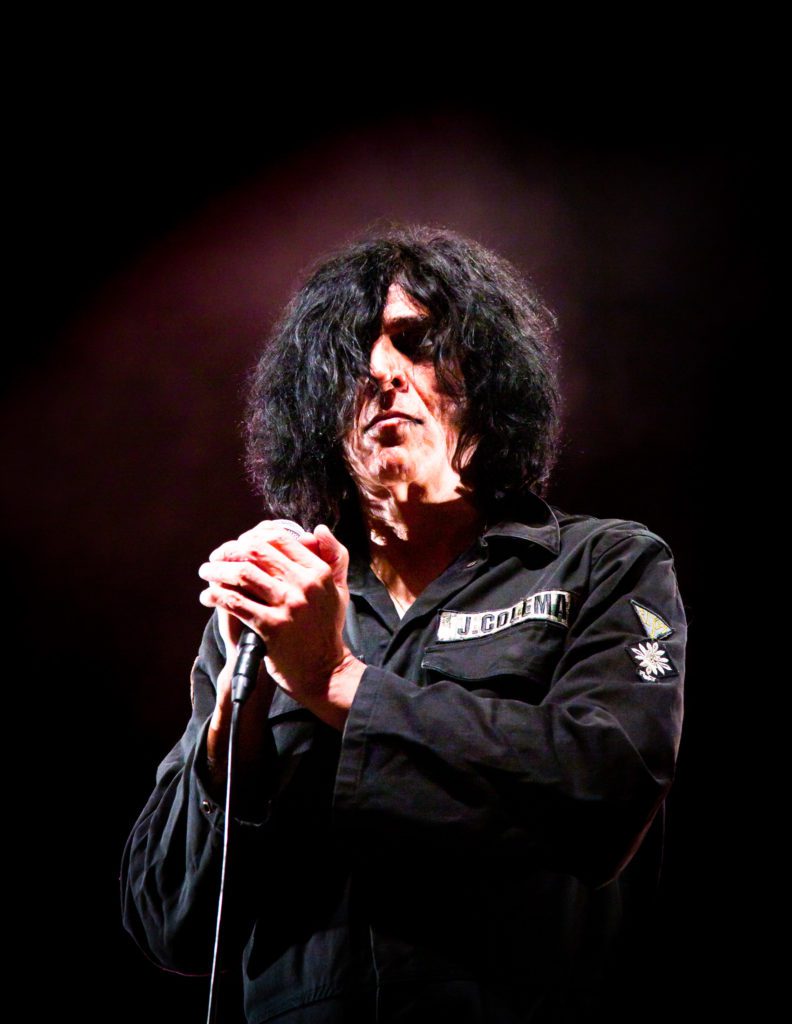 Did the band pull back to Paul's playing in order to find a centre for their dark music? There are four people that know for sure but for the audience it was a heavy set that roared and raged over harmonic purity and sibilance. Killing Joke are a phenomenal band and when things are stacked against them they throw down harder. Represent.
Killing Joke played the Hammersmith Apollo on the 9th April 2022 with guests Brix Smith and The Imbeciles.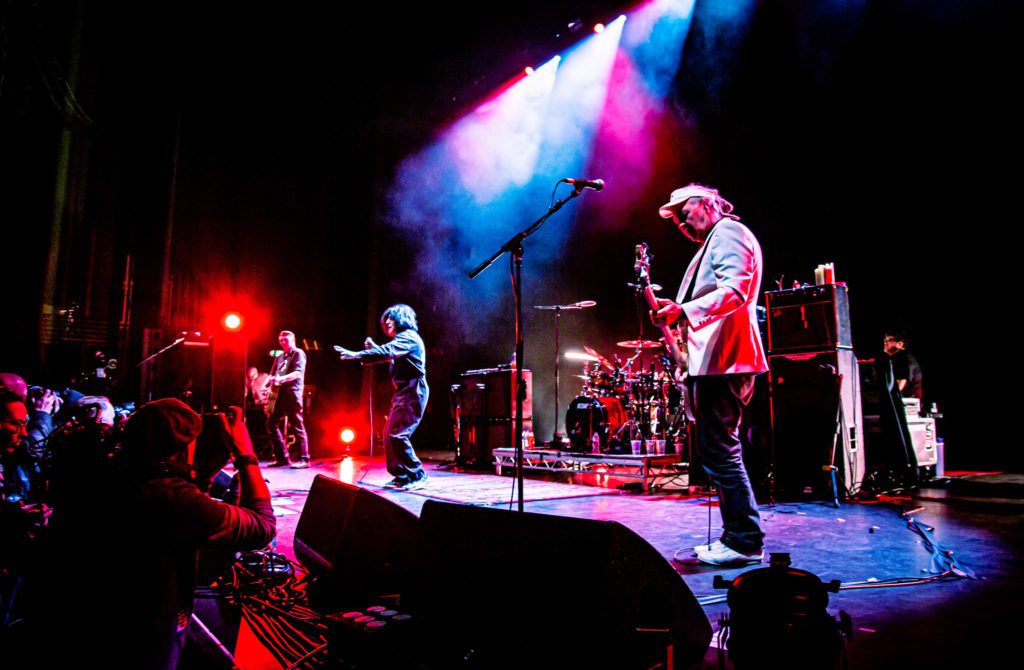 The aim of art is to represent not the outward appearance of things, but their inward significance. – Aristotle