B
ob Dylan's name conjures ideas of counterculture and Folk protest in 1960s America. Perhaps the seminal songwriter of that decade Dylan has continued to work into his eighties and in 2019 was awarded the Nobel Prize for literature, an acknowledgment of the status and impact of his work.
Perhaps more surprising is that he has gained some recognition as a visual artist. Early indications of his interest were found in some of his album art but it's doubtful that many would have imagined he'd produce work in distinct disciplines culminating in his 1994 book Drawn Blank and his 2013 exhibition of iron worked sculptures Mood Swings at London's Halcyon Gallery.
Dylan's sculptural work, much like his music, draws on many sources. Metal, blades of iron are welded and incorporated with tools and vintage objects. His use of iron speaks to his childhood, growing up in the 'Iron Range' of Minessota, an industrial heartland. Yet his sculpture isn't exclusively industrial, despite its materials. The curvature that runs through the work gives a sense of natural shapes and imagery.
Bob Dylan's monumental sculpture is now on display at Château La Coste in the South of France. Something of an art destination, the grounds currently feature works by recognisable modern and contemporary names such as Louise Bourgeois, Tracy Emin, and Alexander Calder. And now Bob Dylan. Made of iron he hopes his sculpture will feature as part of this landscape as long as the Roman road which runs through the site.
'When you come into contact with a work of art, and here it's much more than a work of art it is also a work of architecture. It rhymes, it echoes, it's in conversation with Richard Rogers and with nature.' – Joachim Pissaro, on 'Rail Car'.
Nestled under a tree and placed on a short piece of railway track, the industrial structure of 'Rail Car' manages to become part of the surrounding environment, as if the viewer has stumbled across a long-closed railway line. This train, however, was originally built in L. A and is made of a repurposed freight car used to transport paper. Dylan 'there are six or seven tons of iron that's gone into this rail car. In retrospect, all the iron is recontextualised to represent peace, serenity, and stillness.' It sees Dylan returning to the motif of the train which can be seen repeated in his work, aiming to represent with this new piece 'perception and reality at the same time.'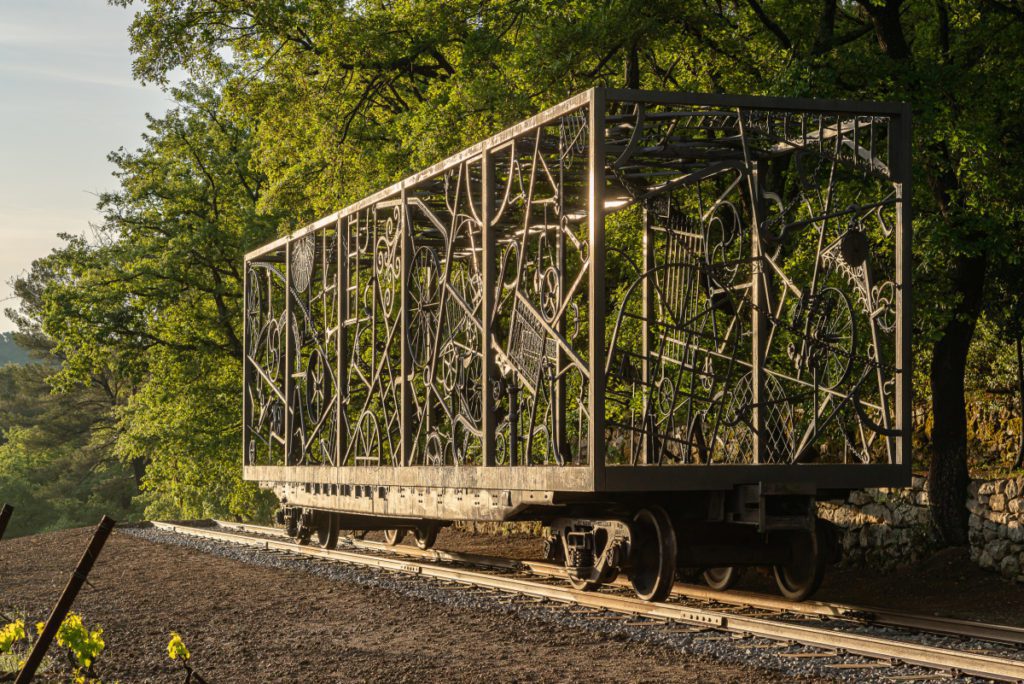 Viewers will also be able to experience a selection of Dylan's paintings and there are 24 pieces from his collection Drawn Blank that will debut at the show. Visitors to the chateau will also have the chance to view rare works by 20th-century masters including Marc Chagall and Henri Matisse. Whether the sense of inspiration these artistic titans took from the landscape of the South of France speaks of Dylan being in the same visual canon as these more established legends remains to be seen. But it's the sort of association worthy of the storied artist to whom bold works have been second nature from the start.
"But me, I'm still on the road
A-heading for another joint
We always did feel the same
We just saw it from a different point
Of view
Tangled up in blue" 
-Bob Dylan, 'Tangled Up in Blue', Blood on the Tracks, 1975
Drawn Blank in Provence, an exhibition of paintings at the Renzo Piano Pavilion, Château La Coste 9 May – 15 August 2022. In association with Halcyon gallery and BLJ.
Info on Château La Coste
Situated in Provence in southern France between the historical city of Aix-En-Provence and the Luberon National Park, Château La Coste is a unique destination, offering guests and visitors an abundance of experiences. The estate boasts an Art and Architecture Centre, a 200-hectare wine estate, four restaurants, and luxury hotel Villa La Coste in the heart of unspoiled natural countryside in Provence near Aix-en-Provence. With 40 major works of contemporary art installed permanently in the open air and five gallery spaces Château La Coste has welcomed many renowned artists and architects to be inspired by the stunning estate and tranquil environment to create unique works of art. The extensive rollcall of visiting artists includes Tadao Ando and Sophie Calle, Richard Serra, Tracey Emin, and Paul Matisse, and each artist has left their mark on this unique location as it continues to evolve.
Main Image: Bob Dylan, Rail Car, on display at Château La Coste from 9 May 2022.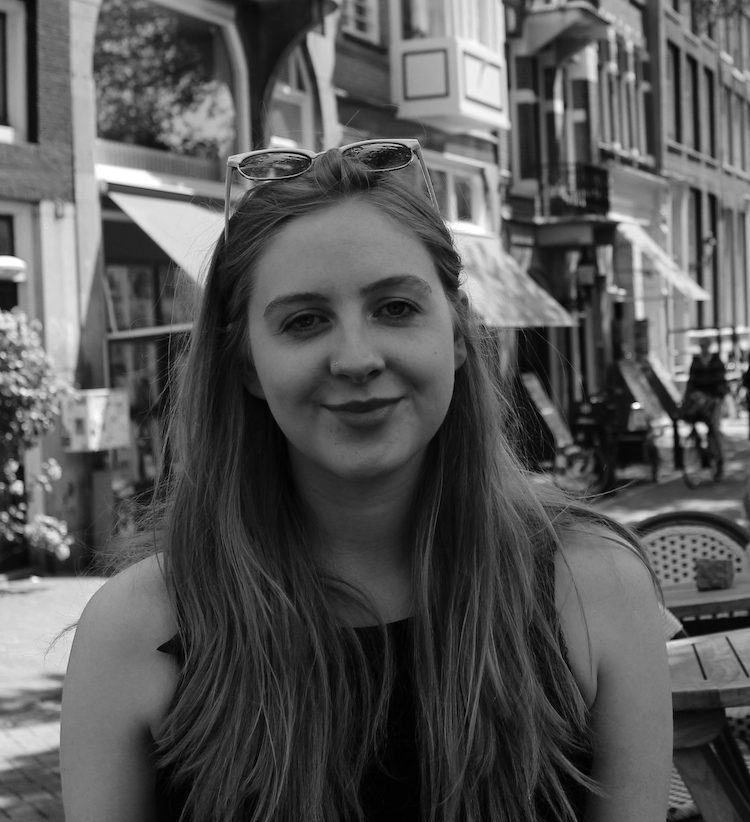 Ruth O'Sullivan is a London-based artist and writer. Her work explores subjects from artificial intelligence to challenging traditional relationships between the artist and model. Professionally, she has worked on projects for some of the leading art institutions in the UK, as well as having her own visual art practice.