[dropcap style="font-size:100px; color:#992211;"]S[/dropcap]ickopedia defines them as Indie rock, Jazz rock and Post rock (whatever the hell that is).
Despite these off-putting classifications and for no particular reason that I can ascertain Chicago's finest, The Sea and Cake, are one of my favourite bands. Their songs are all pretty similar and I never have the slightest idea what the lyrics are as the singer takes great pains to conceal them. On record they're more like a heat haze or a fine mist on an autumn morn than a music act, but live these men really know how to work the material hard.
Louis Armstrong was once asked what made his Hot Seven outfit so great. The great trumpet player and single-handed inventor of modern vocalise thought for a moment before replying 'I guess we just concentrate a little harder than the other guys.'
When I saw The Sea and Cake at Field Day a couple of summers ago I was amazed at the simmering drive of their live performance. There was no concession to showmanship – they simply stood there in casual clothing and delivered every song as if was their last. The gig at London's Scala (March 6th) was almost as mesmerizing but unfortunately marred by a muddy sound mix (I checked every part of the venue).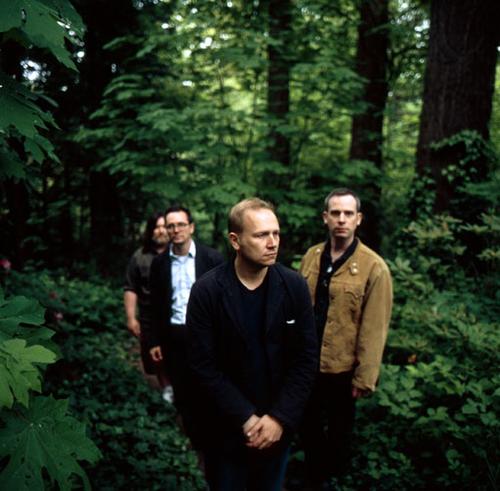 Robbed of their shiny top-end the intricacies of the dual (finger-picking) electric guitars failed to register. I was beginning to think that perhaps my ears were going, until I heard two guys in the toilet moaning about the sound, and then met an old friend outside the venue who's first words were 'What a rotten mix.'
Despite this (and probably unaware of it) the band managed to create a strange intensity inside the ex-cinema  and, in a long encore section, finally overcame the sound problems by playing heartbreakingly slow songs which may well have been about  falling interest rates or Russian cinema before Eisenstein, for all I know.
Doesn't matter what people say – it's what they do that counts, and for my money (15 pounds for a door ticket and 3 pounds 10 pence for a can of Red Bull, no glass) The Sea and Cake do it right.
[button link="http://www.theseaandcake.com/"] The Sea and Cake Homepage[/button]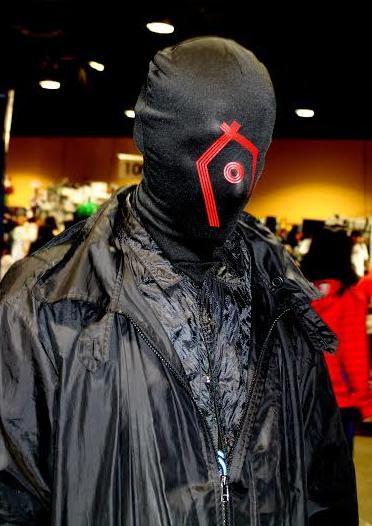 Having completed principal photography on phase one of the Sharks revival SWP is now preparing to edit the One Last Thrill feature documentary. Sharks themselves are 'dropping a big one' by releasing a double album Dark Beatles/White Temptations in April 2018.
In his spare time the author kayaks the muddy river Ouse and walks the South Downs which gently enfold his home town of Lewes.