[dropcap style="font-size:100px; color:#992211;"]A[/dropcap]n indie party in the pocket. Double acts are becoming the norm. Melody and a beat with that easy interaction that we can thank the White Stripes for.
Drenge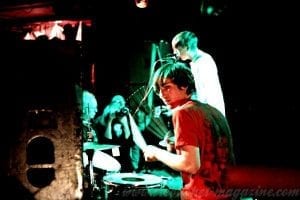 are two brothers Eoin and Rory Loveless (19 and 21 since you're asking) who, delving into the mould of garage pop, have pulled out something reminiscent of Fugazi and 80s rural pub rock. Recollecting (falsely) the angry Garage insistence of 80s bands like The Sunnyboys or Spy Vs Spy (minus the Ska) Drenge is a verdant byway of the UK musical consciousness circa 2013.
Replacing the influence of The Police for the 80s with the Arctic Monkeys for this teen-Age, there is a distinct flavour to this generation's catchy vein of centralist rock.
Drenge have it and they revel in it.
Blink. The brothers are already on the stage and sawing through their set. It's an energetic ride through steady songs that feel fresher than most, and flat picks the hip crowd into a cameraphone frenzy.
By the time Drenge plough into the hype-justifying 'Bloodsports' people are nodding away and ready to admit that, while Drenge has the remote slickness of a printed signature on a corporate cheque, there is (thank god) something real underneath it all.
Drenge have it and they revel in it.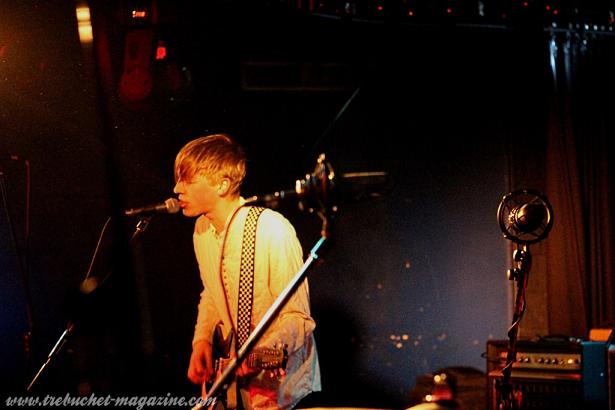 They've got 'it', but watching the boys rock you wish they could have a few more years to hone their 'it' into something ferocious and undeniable. At the moment, we're presented with something a bit fragile, a bit great and a bit forgettable.
Yes, they rocked the Dingwalls crowd, people enjoyed themselves, but will they talk about it? Looking around the first several rows of audience, phones aloft, it seemed people were more interested in the capturing the band as blog fodder than actually listening.
[quote]already too hyped[/quote]
While it's an anachronism to imagine that the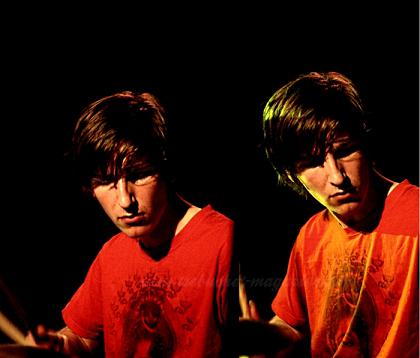 best way to watch a band is from a cider-sodden hay bale it's getting a bit much when a concert experience is an adjunct to a non-corporeal one, no matter how multi its medias are.
Taking the show(case) for what it was: the band played very well, the audience were moderately attractive (I'd book them…) but they're already too hyped to play the clubs that'll allow them to develop the fat crust that nurtures the thin-time fans that careers are founded on. No parent wants their child to grow up a punk but Christ, isn't there more than being the anodyne accompaniment to shoe sales?
Final analysis: Drenge ? Solo – no, Festival – yes.
That is all.
Drenge played Dingwalls, London on the 26th Feb 2013 . w/Deap Vally.
[button link="http://www.drenge.co.uk/"] Drenge Website[/button]