[dropcap style="font-size:100px; color:#992211;"]N[/dropcap]early 40 years into cyber culture, what was once a technological frontier has become suburban, corporate and formally dead. It has become just another mall. Our experience of the Web is often so sales-orientated and functionally optimal that it is hard to remember when it presented anything but the expected set of options. And yet, the unexpected was part of what drew us online. Knowingly or not, the creation of interconnected chains of meaning from site to site, page to page, linked each visitor to a world of experience. It felt that simply Web-surfing was a creative act in itself, as it joined seemingly disparate nodes of knowledge into a linear experience.
Of course, while many early contributors to the Web were driven to create autonomous networks of knowledge and experiences that could create exciting futures of digital potentials, in practice, there were a lot of interest-based bulletin boards and technical forums. Nevertheless, even those felt novel and somehow noble. But on some level, it was clear that the sense of the frontier was going to fade. Our dreams of computer lifestyles through techy applications became commercial opportunities, possibilities, profits, and, finally, contained relationships and careers. The dream has been dreamt and we are now living in the waking bond of cyber-augmented reality.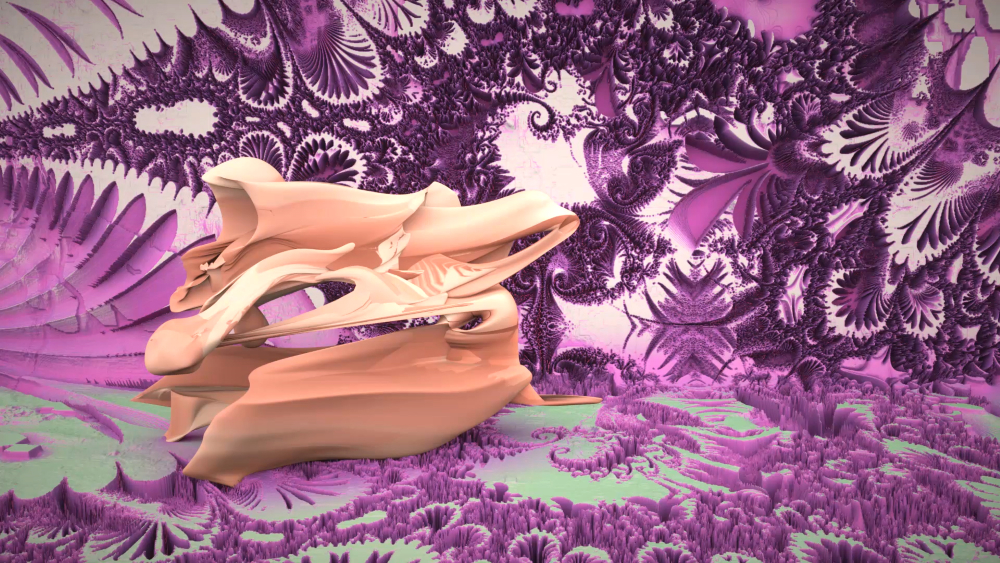 Marjan Moghaddam: My first exhibited computer animation was on a Commodore 64 back in 1984, so I started a while ago. I arrived in the US as a political refugee from Iran in 1979 and worked with early computer graphics (CG) on VAX super computers in college and totally fell in love. On some level, technology was the promise of an antidote to the regressive forces that had destroyed my country of origin. As a result, I transferred a lot of my idealism to technology art, and still do.
I was living in the Downtown NYC '80s scene, and after college I became the resident video artist at the Pyramid club in NYC where I shot the performance art and created video, electronic and early computer art to show there and at East Village galleries. I also used heavy visual effects in music videos I did for seminal no wave bands 3 Teens Kill 4, Rat at Rat R, and Wendy Wild and Mad Violets, which was on MTV.
Then I got an Amiga computer in 1986 and became a CG artist exclusively…
The aim of art is to represent not the outward appearance of things, but their inward significance. – Aristotle