[dropcap style="font-size:100px;color:#992211;"]T[/dropcap]he directors of Colnaghi, London, announce Dreamsongs: from Medicine to Demons to Artificial Intelligence, a major group exhibition which examines the way dreams have been depicted in art from antiquity to the present day. 
Curated by art historian and independent advisor Bjorn Stern, the presentation is comprised of more than 40 paintings, drawings, sculptures and multimedia works by a diverse range of artists, including Jan van Wechelen, Frederick Charles Underhill, Takis, Salvador Dalí, Albrecht Dürer and Max Ernst. 
The arrangement of the show will loosely fall into the five categories of the dream identified by the Latin scholar Macrobius in response to Cicero's "Somnium Scipionis" poem: insomnium, visium, somnium, oraculum and visio. Says Stern, "The exhibition also features stone carvings, vases, porcelains, clocks, books and multimedia works. In choosing these and other objects, I am seeking to break away from chronology or a stylistic hierarchy, to let the experience of entering the exhibition be akin to entering a dream sequence. To this end, the works are arranged in conversation, while stylistically they may clash, with the aim of offering new perspectives and teasing out fresh interpretations.
Stern continues: "As knowledge in our time has become worthless and accessible at all times by all, the transference of knowledge to wisdom has also taken new paths — much in the same way a brain would compensate for any damage, or a newly added tool that forms new synapses and connections, we arrive at our present. Where much of the ordinary thinking processes are handed over to artificial intelligences, so does the machine also begin to dream. Not in the human sense, but perhaps in the humanist sense." 
Colnaghi CEO Jorge Coll says, "We are delighted to be working with Bjorn on this show. His drawing together of works from different periods of art history uncover the way artists have interpreted the dream in an insightful and thought-provoking way."
Dreamsongs: from Medicine to Demons to Artificial Intelligence runs at Colnaghi from 6 October – 23 November. An iteration of the exhibition will be displayed simultaneously at the gallery's virtual stand at Frieze Masters online from 9 – 16 October. 
Image: John Anster Fitzgerald, The Nightmare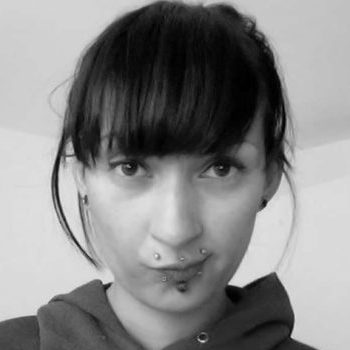 Naila Scargill is the publisher and editor of horror journal Exquisite Terror. Holding a broad editorial background, she has worked with an eclectic variety of content, ranging from film and the counterculture, to political news and finance.