[dropcap style="font-size:100px; color:#992211;"]T[/dropcap]itillating, teasing and tantalising. The Birthday Massacre's return to The Garage, Islington was certainly one most welcome.
On an evening where many were mourning the passing and the would be bir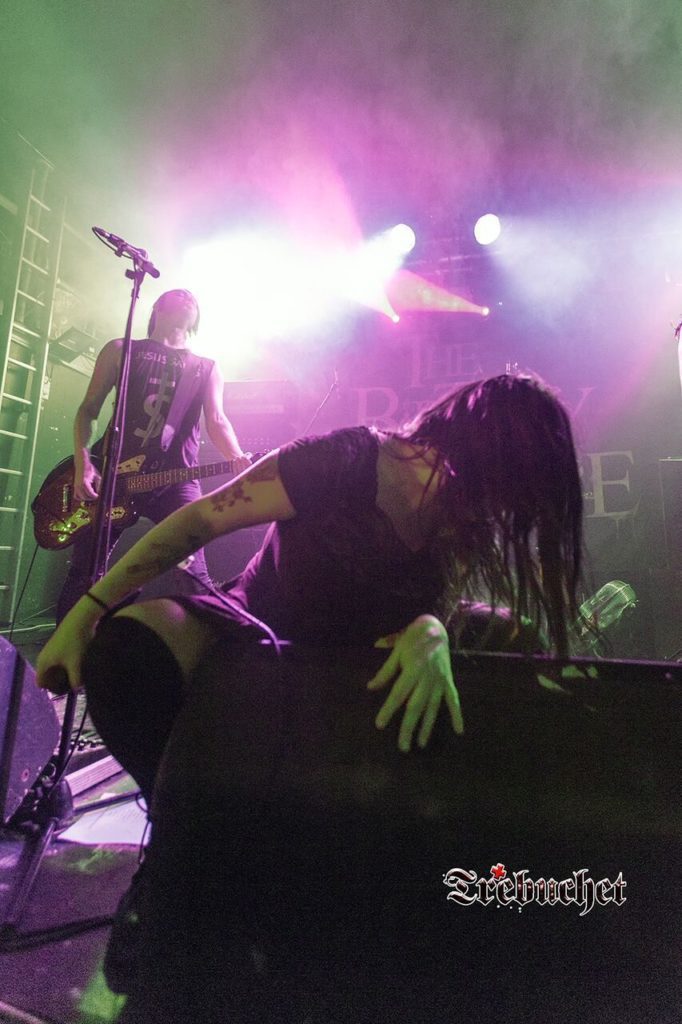 thday of Marc Bolan, TBM had sold out the joint on the first of two nights and had their own faithful stream of kids in mourning clothes seeping in to the ram jammed venue like dandies in the underworld.
All the destroyers had been called for the new wave / industrial / goth rock explosion that The Birthday Massacre were certain to ignite. These guys are no rip off and you know when the coolest goth cats from the alley were there to snap the show (Daniel 'Eyeliner' Cairns and Veronique RoseNoir) that the show will undoubtedly snap back.
They weren't faking; the city was shaking as the dirty sweet reverberations of Broken began to echo through the hall. Chibi oozed hot love, continually reaching out to her followers who dutifully reached back. The foxy girls wanted to be her, the foxy boys wanted to be inside her. Actually, some girls wanted to be inside her and some boys wanted to be her. Hey ho, anything goes.
They had me at Video Kid.
Photos by Carl Byron Batson. Not to be reproduced without express prior permission from the photographer.

Photographer, published poet, former party animal, body builder, grave robber
to the stars and renowned chainsaw juggler, Carl can often be spotted on his
Harley Davidson pretending to be in Terminator 2. He is also frequently seen in
the press pits of old London town, camera in hand, avoiding being hit by bottles
of wee and crippling his opposition with secret Kung Fu moves.