[dropcap style="font-size:100px; color:#992211;"]T[/dropcap]he Temperance Movement have generated quite a bit of a buzz of late with their take on classic British blues-rock.
Several people have stated they were one of the best performances of the weekend at this year's Cambridge Rock Festival. They've been compared with The Rolling Stones and The Black Crowes. That buzz attracted one of the most varied audiences I've seen for a long time: grey-haired old rockers mixing with a great many students and all-ages-in-between in the queue before the show.
[quote]a powerful and entertaining
performance that for once
really did live up to all that
hype[/quote]
Opening act was solo singer-songwriter Samuel Taylor, with songs about drunks on buses with titles like "Today is the tomorrow you were promised yesterday". He was competent if a little generic, and it left you wondering what the songs would sound like with a full band with lead guitar instead of harmonica. The one song that stood out was the only number in a minor key, and I'd have liked to have heard more like that.
Special guests The Graveltones were a revelation. They're a duo of guitarist and vocalist Jimmy O and drummer Mikey Sorbello. With a blues-influenced guitar sound they're always going to draw comparisons with The White Stripes. But from the moment bearded drummer Mikey Sorbello opened the set with a furious assault on the kit it was obvious they're a very different beast. They make an awful lot of noise for duo.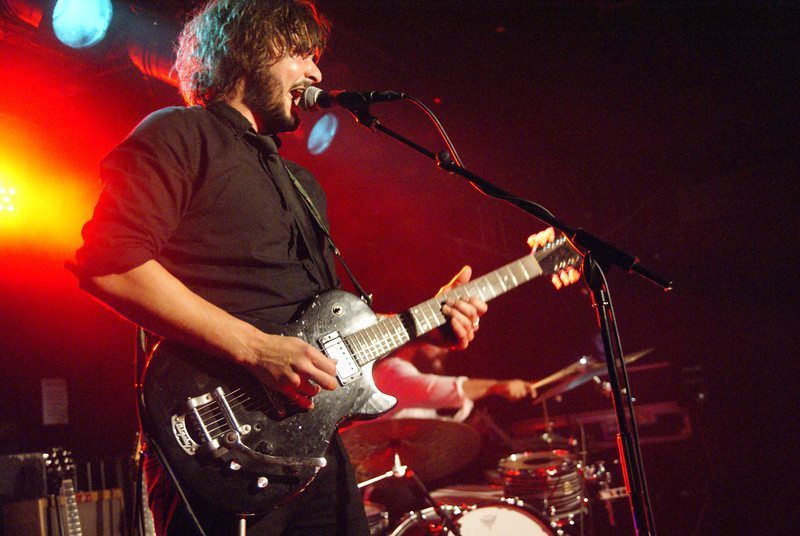 As well as playing some raw and dirty guitar Jimmy O is a great old school rock'n'roll vocalist and makes a compelling frontman. Mikey Sorbello's drums are as much a lead instrument as they are a rhythm section, and he fills enough space that there's no hole in the sound when Jimmy plays a solo. The whole thing crackled with rock'n'roll energy, and I think we'll be hearing a lot more from these guys in the future.
The Temperance Movement
As for the main act, they did not disappoint, with a powerful and entertaining performance that for once really did live up to all that hype. This is a band where the whole is more than the sum of the parts. Phil Campbell isn't the archetypal 70s hairy-chested frontman, but he seems to have a very strong appeal to the ladies.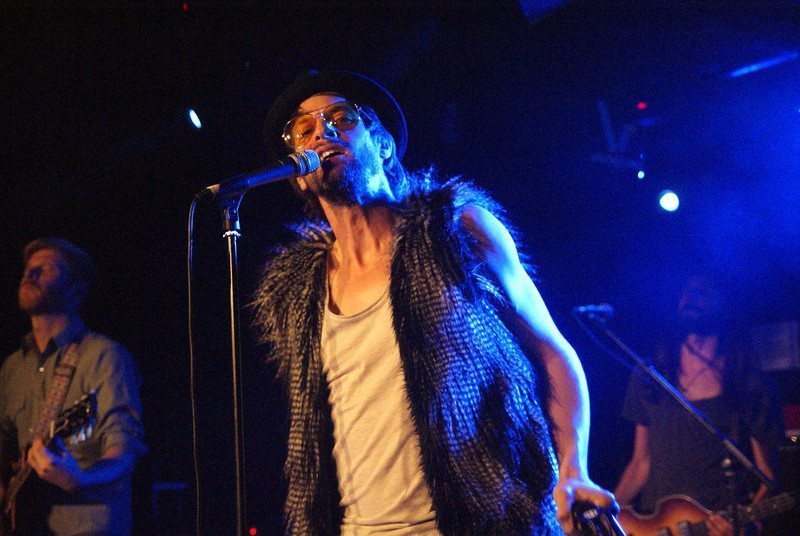 The twin guitars emphasise their late 60s/early 70s vibe, understated bluesy soloing rather than pyrotechnic shredding, with sparing but effective use of slide guitar. The tight rhythm section provided some strong and sometimes funky grooves. The whole band did impressive vocal harmonies to complement Phil Campbell's gravel-voiced lead. Their gutsy sound strikes just the right balance between rawness and polish.
The only bit that didn't quite work was the unplugged number, completely acoustic with the PA turned off; probably great for those down the front, but it just didn't carry to the back of the room. One the plus side, that was the only moment where the legion of chatterers actually shut up for a couple of minutes (sadly this was one of the worst shows for gig talkers your reviewer has experienced in a long time).
It's true that The Temperance Movement aren't doing anything spectacularly new, and indeed it's difficult to imagine a young band in the mid-70s playing a style of music from a generation before they were born. But the songwriting and performance is strong enough that none of that really matters. Their eponymous début album has gained a lot of critical plaudits, but good as it is, still doesn't capture the energy and power of the band on stage.
This is a band who really need to be seen live to appreciate them fully.
The Temperance Movement played Sub 69 in Reading.
Photos: Tim Hall.