[dropcap style="font-size:100px; color:#992211;"]I[/dropcap]'ve always been slightly suspicious of Taylor Momsen's career.
Her music with the Pretty Reckless has always seemed a slightly glib version of Green Day ('Make Me Wanna Die' finds company in 'I Walk Alone') without what one camp might describe as wry passion and another might describe as petulant dickishness. That she carries it off signals not a great talent but a general lack of depth in contemporary rock pop, and the dominance of style over substance. For instance, the lyrics to 'Miss Nothing', while skin deep, are delivered with some personal authority that beguiles. And that's enough.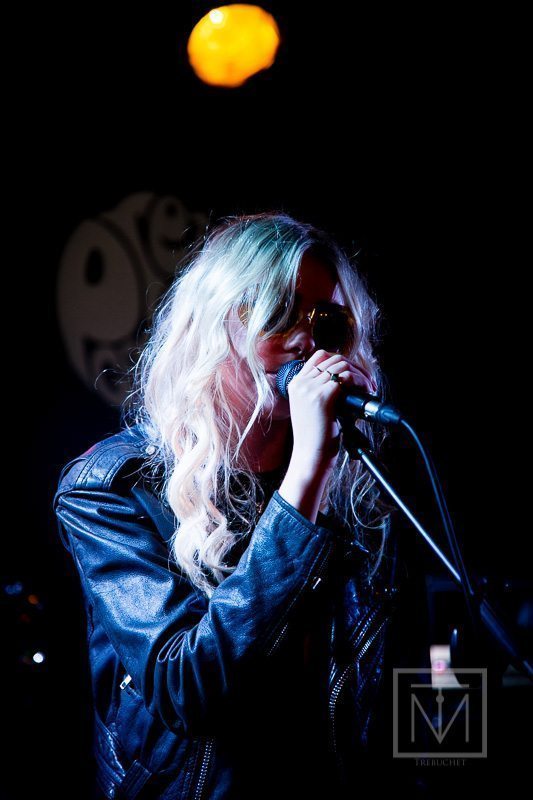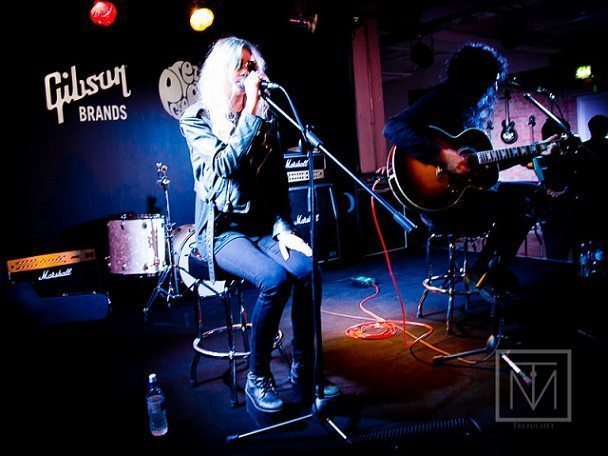 When she chooses, Momsen has the ability to convey emotion, forgivably narcissistic emotion, but emotion nonetheless. Her audience listens as she sings their songs for them. That's fine. So on a dark Thursday night in a crowded basement you'd expect her to be in her element, coaxing emotion, tears and teenage dreams from heart worn rock supplicants in dewy eyed attendance. Not so.
Momsen's history in music isn't obvious and her collaborations have been high calibre. Working with the ex-Ministry Paul Barker, is something that legitimises heart warmth from any music fan, and the track 'Hit me like a man' with it's cold dinner black-eyed nods to Crystals/Phil Spector ('He Hit Me, and It Felt Like a Kiss')  creates its own dirt rock vistas over a bravura homagissimo, featuring Hendrix's 'Who Knows' and the first bar of Zep's 'Moby Dick' (but keeps reminding me of Digital Underground's 'Way We Swing'). Hardly original but familiar, rocking, and connecting stuff.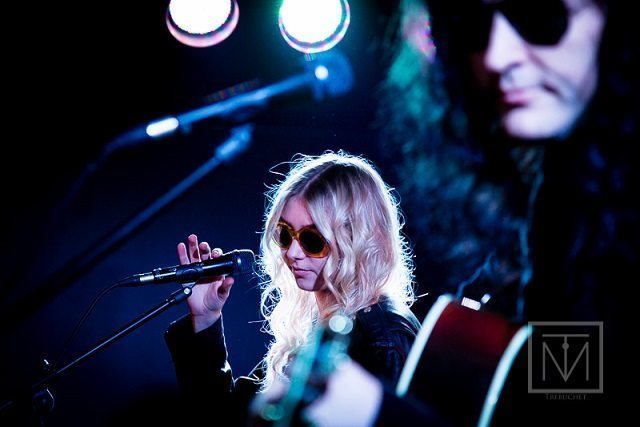 Why her intimate performance  was so boring we might never know. The singing while accurate and palatable plateaued quickly (perhaps easily) becoming flat and passionless. Similarly the adequate guitar playing did what it needed to do and no more.
The Pretty Reckless have the makings of a good band, but the fame of their singer distracts and detracts from it ever being a real band. There's no room for other personalities to flourish, grow and express themselves. As such the band is a vehicle for the talented Momsen, who brooks no competition, so on that basis success or failure depends on how much she gives.
From what we saw. Nothing.
Taylor Momsen played the Gibson Guitar Lounge on November 27th 2014. Photos by Kailas Trebuchet