[dropcap style="font-size:100px; color:#992211;"]W[/dropcap]acken Open Air is considered by many to be the ultimate metal festival.
With its four stages, continent-wide metal battle which spotlights the unsigned and up and coming bands who need that push to take them to the next level, and twin main stage which has hosted the elite of the metal genre, it's no surprise many bands opt to make a live recording of their performances here.
Just the name of the festival alone denotes a certain prestige and aura of power. Combining that with a massive performance, especially if its a high profile spot on the bill with an audience of, typically, 70-80 thousand, it's a no brainer really….
And hell, those behind-the-drummer shots of the crowd worshipping your performamce look impressive in high definition too when it comes to the mandatory DVD release of said performance!
With all this above said, to build some kind of narrative and set the stage, we come to the band in question: Arch Enemy.
The five-piece are no strangers to the metal world. Formed in the mid-90's after founding guitarist Michael Amott's stint in death metal legends Carcass, the band can be considered the spiritual successors to the legacy left by Carcass (until their eventual return in 2008 anyway). Ammot, when asked what Carcass could have been had they continued on past their bow-out album Swansong, replied that they would sound like Arch Enemy.
With that said, the band was slow to grow in Europe, but was massively embraced in Japan. When Angela Gossow joined as frontwoman, the band went to a whole new level. This was what brought Arch Enemy to the masses, and when Angela stepped back to manage the band, handing the reins to Alissa White-Gluz (frontwoman of Canadian metallers, The Agonist), the band kept that aggressive approach and continued, never losing the edge which set them apart from their peers. Some lineup changes followed, like Jeff Loomis joining Amott on guitar to add a more technical and refined edge to the melodic metal assault which was initially demonstrated on 2014's War Eternal (Loomis joined after this release).
With this release, the band have powered on and shown that things aren't going to change in the greater scheme of things, and that the changes already made have helped, not hindered.
Anyway, enough backstory….
Live recordings are tricky bastards. They can either be top quality and manage to capture that electricity in the air which helps make the live experience what it is, and to an extent let the listener revel in that experience…. Or they can be shitty, low quality bootleg things where nothing sounds right at all. Thankfully this release leans more to the good side of the spectrum. That doesn't mean that it's flawless.
From the off, the dramatic overture track which accompanies the video hype package (I have seen the DVD performance, it's impressive!) gets the crowd pumped and the noise from them is present, it's just a little hard to hear sometimes. Once the band makes their apperance on the stage and Alissa enters with the obligatory shout out to the crowd gathered, it kicks off.
Musically, it is a tight performance, typical of this band and expected given how well oiled they are. Sharlee's bass thunders away, giving the low end meaty sound which helps drummer Daniel's furious assault and the Amott/Loomis tandem performs in a crisp manner which should come as no surprise. Vocally, it is a little different to how Arch Enemy were under Gossow.
Whilst Gossow was known for her rawness and ferocity with deep and prominent growls, Alissa has a more refined edge to her harsh delivery and she just oozes charisma, making her quite the show woman (if you have seen the DVD or Arch Enemy with her at the helm, you will understand what I mean). This change, whilst rather noticable, benefits the band greatly.
Like all live recordings, the roar of the crowd does make its presence known. Through the neo-classical tainted melodic guitar leads, thundering rhythm and pounding bass and drums, the obligatory "Hey! Hey! Hey! Hey!" mantra can be heard, whether it has been summoned by the band or the crowd have taken it upon themselves. It sometimes fails to cut through, and for those who can only listen to this release and not view the visual side of it, this can be misleading.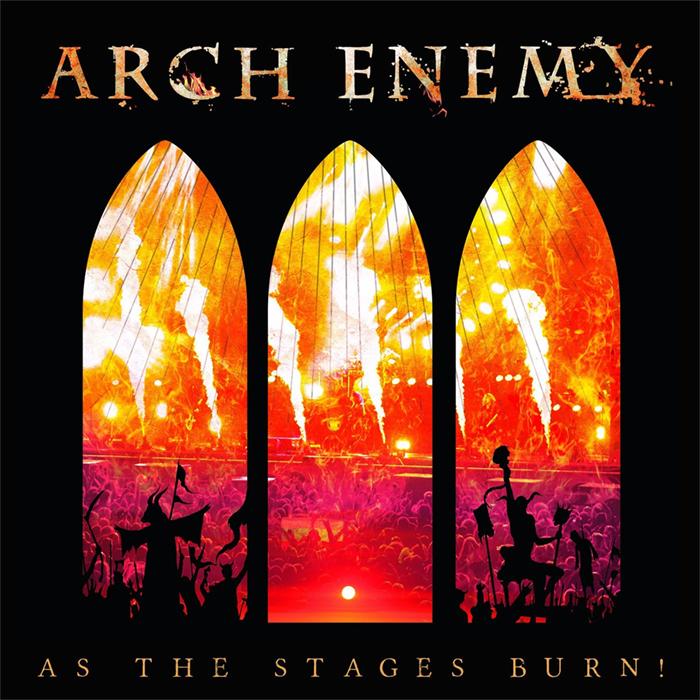 Still, despite this, classics from their back catalogue like "Ravenous", "Nemesis" and the iconic "We Will Rise" stand tall and feed the crowd the melodic death metal they crave. Newer tracks such as "War Eternal" and lead single, "You Will Know My Name" hold their ground against these long standing anthems, showing that this new chapter in the story of Arch Enemy is just as gripping and powerful as those which came before it.
In all, this is a solid live performance which highlights just why Arch Enemy are considered among the elite of the melodic death metal genre. No matter their line up, they always deliver in a live setting. Of course, for plenty of reasons, this is a release which is more enjoyable when watching the footage of the performance, but sometimes hearing it can be just as good.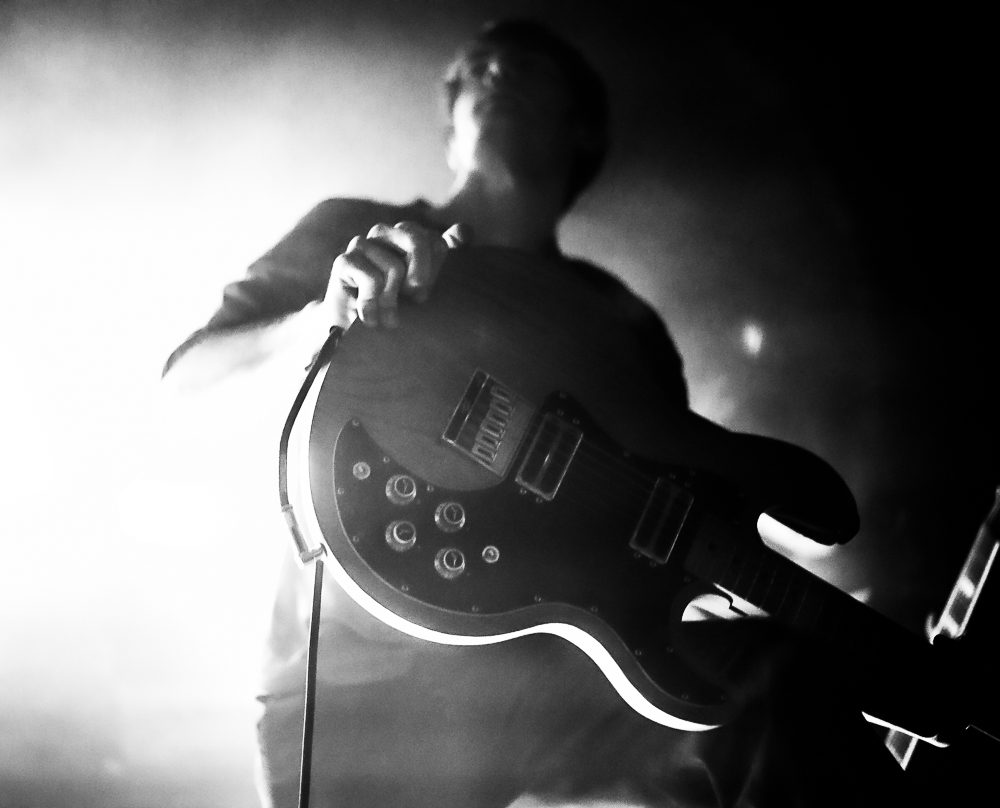 Born in the 80s, grew up with the 90s and confused by the millennial generation, I am Peter, more commonly known as Fraggle (long story, don't ask, details are a little hazy!)
With a degree in biochemistry, an ever growing guitar collection and a job handling medication, things are far different to how I expected them to have turned out, but the one thing which hasn't changed is how important music is in my life—it is one of my main passions, be it playing it, listening to it or attending it and experiencing it in the live setting (the way it is meant to be).
Blessed with a 'proper punk/metal spirit' (quote from Kailas), you will often encounter me at gigs or festivals with a beer firmly clutched in one hand and shirt in the other… Or these days, a pen and notepad too, maybe a camera if needed.