[dropcap style="font-size:100px; color:#992211;"]W[/dropcap]
hat is this?
Children get stress reactions from tension within social networks, yes, yes. We get it. Wait until they learn the heart-stopping lurch of waking up after a night of drunk texting, hurr hurr, etc.
The tripping point is that this research doesn't focus on Facebook, Twitter or any other social media we've heard of. The author states: 'I've observed real kids in their communities'.
Intriguing. Analogue social networks….
---
Research has shown the significance of social relationships in influencing adult human behavior and health; however, little is known about how children's perception of their social networks correlates with stress and how it may influence development. Now, a University of Missouri research team has determined that children and adolescents physically react to their social networks and the stress those networks may cause. Scientists believe that the quality and size of the social relationships nurtured in childhood may have important physiological consequences for physical and mental health for youth.
Cortisol and salivary alpha-amylase are secreted in response to outside pressure or tension. A part of the autonomic nervous system, release of cortisol in the system is quick, unconscious and can be measured in saliva; therefore, measuring cortisol is a good indicator of stress in the body, said Mark V. Flinn, professor of biomedical anthropology and chair of the Department of Anthropology in the MU College of Arts and Science.
"The typical physiological response to stress is the release of hormones like cortisol into the system," Flinn said. "In this study, we wanted to explore the association between children's personal social networks, as well as perceived social network size and density with biomarkers like cortisol and alpha-amylase that can indicate levels of stress in youth. Our goal was to determine if children experience stress because they perceive their networks to be inferior compared to their peers. Determining if social relationships cause stress in children is important because stress can influence human behavior and health later in life."
Flinn and his team, including Davide Ponzi, a post-doctoral fellow who is now with the University of Utah, have been conducting a one-of-a-kind project on an island in the Caribbean. For the study, the team has been using data collected over more than two decades from a small village on the east coast of Dominica. For years, Flinn has integrated himself within the culture, documenting socioeconomic, demographic, and health data as well as relationship data within a small community of about 500 residents.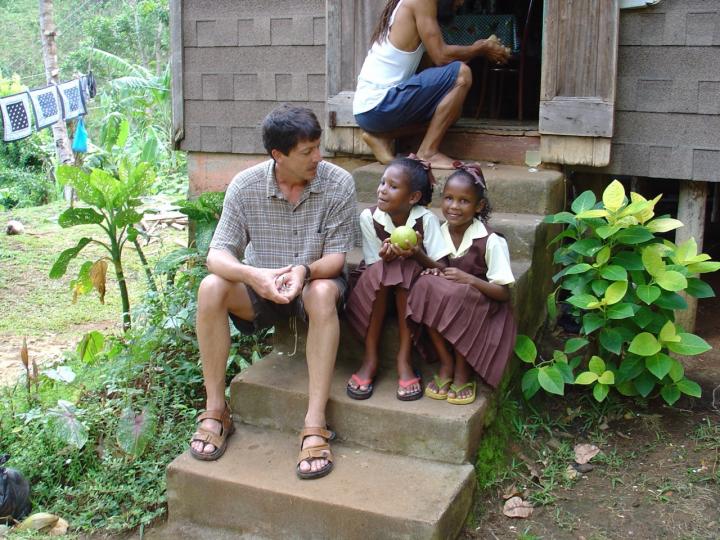 "Over the years, we've collected data on grandparents, parents and their children; I've observed real kids in their communities, not in a controlled laboratory setting, so the data is unique and highly useful," Flinn said. "Using this wealth of knowledge, we were interested in learning how the kids physically responded to the social networks they cultivate."
For this focused study, Ponzi and Flinn chose a sample of 40 children ranging in ages from 5 to 12 and who represented about 80 percent of the total children in the village. Each child was asked a series of questions about their friends to measure their perceived density and closeness of their social networks. Three samples of saliva were collected before, during and after the interview and cortisol and alpha-amylase levels were measured.
"We found that, using the data we collected from the one-on-one interviews, children who were stressed about the size and density of their perceived social networks had elevated anticipatory cortisol levels, and responded by secreting more alpha-amylase," Flinn said. "Our study was in line with past research on stress, loneliness and social support in adults, but we strengthened past research by applying it to children. Future research should consider a multi-system approach like this one to study cognitive and biological mechanisms underlying children's perception."
Source: Eurekalert/University of Missouri-Columbia
Image: Mark V. Flinn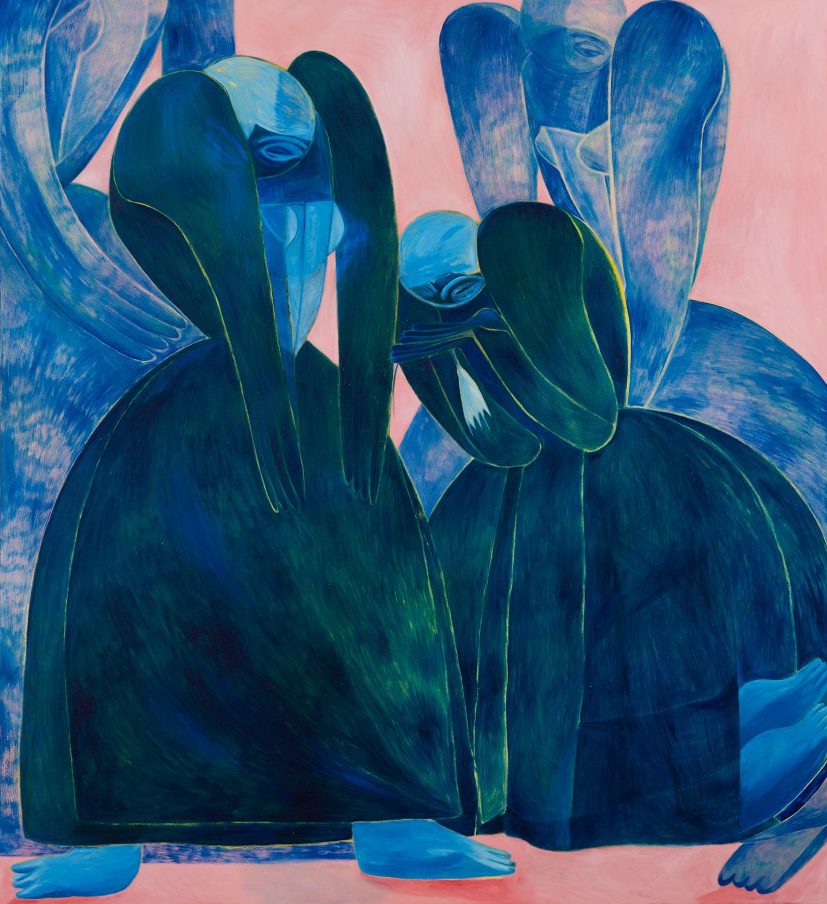 Some of the news that we find inspiring, diverting, wrong or so very right.