[dropcap style="font-size:100px; color:#992211;"]H[/dropcap]aken are among the best of the current generation of progressive rock bands.
They combine the required level of instrumental virtuosity with a degree of songcraft and compositional skills unmatched by most of their peers. The band came of age with their third album The Mountain when they transcended influences from Zappa to Gentle Giant and created a clear musical identity of their own. After the rather more experimental EP Restoration, the band are back with their fourth full-length album, Affinity, and it might just be the best thing they've done.
The album begins with clanking electronic effects building towards a barrage of percussion. Though it's the album's title track, it's more of an extended intro to the first song proper: the towering "Initiate", which combines pummelling progressive-metal riffery with delicate shimmering vocal sections. That sets the theme for this record; razor-sharp riffs combine with anthemic soaring vocal lines and gorgeous harmonies with the dynamics to make the disparate elements work together.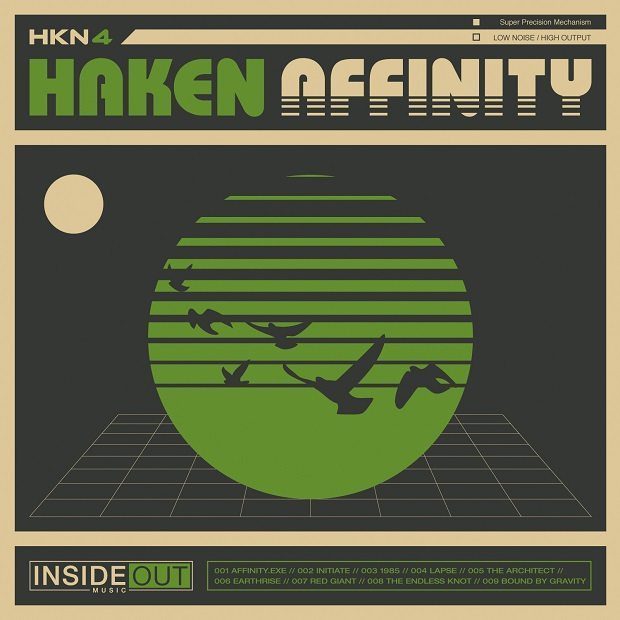 "1985" is more conventional prog-metal with its spiralling riff and parping keyboard solo, and "Lapse" even takes on something close to a dance feel at the beginning. The fifteen-minutes of 'The Architect', the longest track on the record, form the centrepiece of the album. It's a multi-section prog-metal workout with staccato riffs, an atmospheric jazzy instrumental section and a huge anthemic climax. In contrast other songs display a less-is-more simplicity. The elegiac 'Red Giant' is a stately thing of beauty, and the nine minutes of the dreamy slow-burning closer 'Bound By Gravity' ends the album on another high point, based around simple repeating patterns that build in intensity into a vast sonic cathedral.
It's perhaps not quite as eclectically varied as The Mountain, but as a consistent and coherent record it's perhaps an even stronger work. With slightly less emphasis on complex song structures and relatively few solos, it's really the vocal harmonies that stand out on this record, with the whole band contributing to those.
The result is something that's clearly identifiable as progressive rock, but reinvented for the twenty-first century rather than a reverential pastiche of the music from a generation ago. It's the sort of thing that should appeal as much to those bought up on Muse or Elbow as to old-school fans of Pink Floyd or King Crimson. This is state of the art modern progressive rock at its best.
[button link="www.hakenmusic.com/" newwindow="yes"] Haken[/button]