[dropcap style="font-size:100px; color:#992211;"]N[/dropcap]ow in it's thirteenth year, Secret Garden Party is something of a misnomer – attracting a footfall of 30,000 over its four days and nights, it's hardly the best-kept secret.
What makes Secret Garden special, however, is that its focus upon audience participation makes each hedonistic reveller feel very much a part of a gloriously impromptu and intimate house party. The 'secrecy' is in the surprise around every corner of the 10 acre landscaped garden.
The quote of 30,000 in fact comes with the subtext of 'crew and artists included', since most of the 'gardeners' are there to take part, play, create and dress up, and the plethora of installations are also there to be played and engaged with rather than observed. Burning Man sensibility, British country estate location – that adds up to a house party, but in the best house EVER….
It's fair to say that music is often upstaged by a euphoria of indulgent dystopia, featuring everything from fireworks and exploding pirate ships to pig racing, a pool of naked liberation and, of course, the annual 'Dave-Off'.
However, despite many gardeners purchasing tickets well before the line-up is announced, last year still saw some musical gems that transported audiences on an auditory voyage – from a soothing daytime vibe to electric, energetic nights. Highlights included unannounced DJ turns from the likes of Chase & Status and Jarvis Cocker, with Sunday's headliner Regina Spektor being the real show stealer.
It would be difficult to top these contributions to the decidedly through-the-looking glass vibe, and yet, the announcement of the 'goodbye yellow brick road' theme this year as a rejection of hyper-capitalist dreams, was swiftly followed by the revelation that Revolutionary hip-hop icons Public Enemy will be headlining this Summer.
Joining them will be Hercules & Love Affair, King Charles, Say Lou Lou, Foreign Beggars, The Skints, Eagles for Hands, Thumbers, Jon Batiste, The 45s, Beans on Toast and General Skank.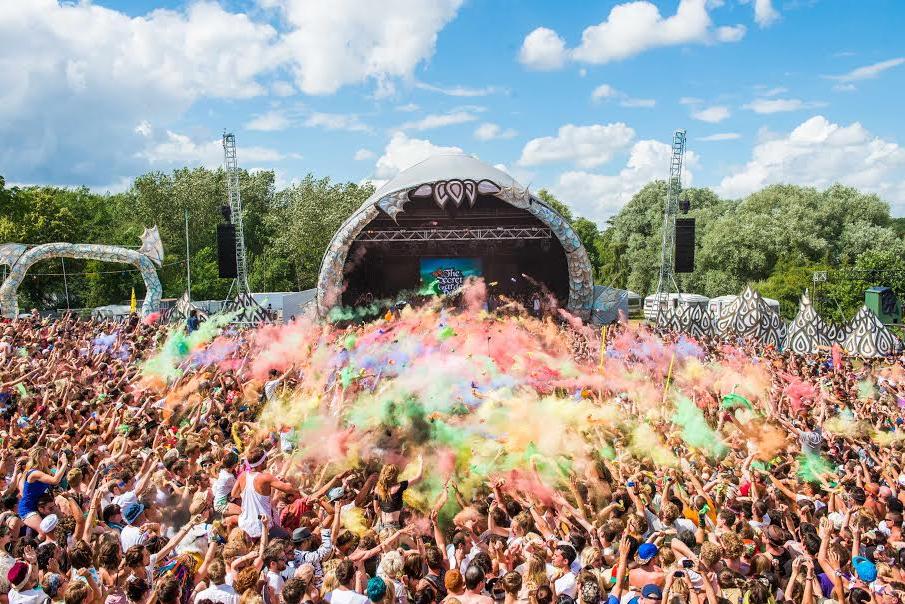 Hercules and Love Affair frontman Andy Butler has this to say about their impending performance:
'The Secret Garden Party is legendary. I have had the opportunity to take two versions of the Hercules live show to many festivals, but every now and then get to one where the curation/line up is ace, the location is wonderful, and the overall organization and attitude is stellar – this would be the Secret Garden Party. We played to a raging audience, that WENT FOR IT the first time there and I made my mind up. I wanted to go back. So much love, so much love.'
If you're looking for something a little more cognitively challenging (although I may tentatively suggest that dancing on an antique stage decorated with Chinese lanterns overlooking a lake is something of a cultural zenith) then there are also entertainments of a rather intellectual fare. Poetry, Guerilla Science, jewellery workshops, immersive theatre and a selection of clever comedy will keep you amused amidst the madness, as well as the promise of some exciting newly commissioned art installations.
As for the organisers, their festival highlights from last year were: 'Faithless; the firework display; my dad dancing on stage'.
And for 2014?: 'Public Enemy, the Saturday night show & my dad not dancing on stage'.
Be silly, be messy and above all – Play. It's a Secret but you're definitely invited.
Secret Garden Party runs 24 July 2014-03-11
For tickets and further information see the festival website