[dropcap style="font-size:100px; color:#992211;"]U[/dropcap]nravel. There is, perhaps, a pun in Bendejo 's title.
Ravel – the classical world's denizen of the unvaried beat and recurring topline certainly springs to mind on listening to this release by Austria's Benedickt Palier (aka Bendejo), and the original edit of 'Unravel', later tweaked and reformed by a trio of remixes, certainly has aspirations toward the new-classical. Its sparse right-hand piano rills and strained minor strings (both real, both played by Palier, credit where it's due) regularly veer into Scandi-thriller soundtrack country, and when underpinned bouncing bass rhythms and panned machine fills, make for something in the Kiasmos/Olafur Arnalds vein.
Techno/Dub/Dance (single genres are so 1990) fans have a tolerance, indeed an affection, for repetition – particularly a subtly built-upon repeated motif. 'Unravel' develops the hypnotic snare/kick one-two of trance whilst overlaying the melodic elements of the track. It's effective and skilled, but outlasts its welcome after six or seven minutes. Alas, the track lasts twice that.
Reverse Commuter's first remix of 'Unravel' opens with more Scandi-atmospherics which, at mp3 compression rates at least, aren't quite immersive enough to fully transport the listener – at 16bit sample rates, instrument separation and depth of soundstage are compromised. A strings & rumbles section needs to induce a sense of the sublime, of awe, of closing your eyes and wallowing in the texture and harmony. Audiophile nitpicking, perhaps, but the data compression rates render something which might be transportative into something slightly tedious. Tension and detail are lost, leaving melancholy stringwash. A pity, because there is accomplishment here, lost to feeble sonics. If you buy this record, do so on a decent format.
Another go at 'Unravel' then, this time remixed by Montreal's Stefny. Perhaps rebuilt is a more apt term. Various progressive house bass drops punctuate a single piano note taken from the original, before the main motif (a stretched/looped/processed string hook) is eased in and out of the upper mids. The track owes as much to the mechanics of dub as to the sequencing of techno, with dub's technique of using a looped passage to overwrite the 4/4 time structure driving the low-end beats. A few bars of strings from the source material is dropped in at about six minutes, and is then chopped, sampled and looped for interest. All this takes place aganst an Orb-ish see-sawing of strings weaving around the midrange. The outro, possibly extended for easy cueing, drags a little though.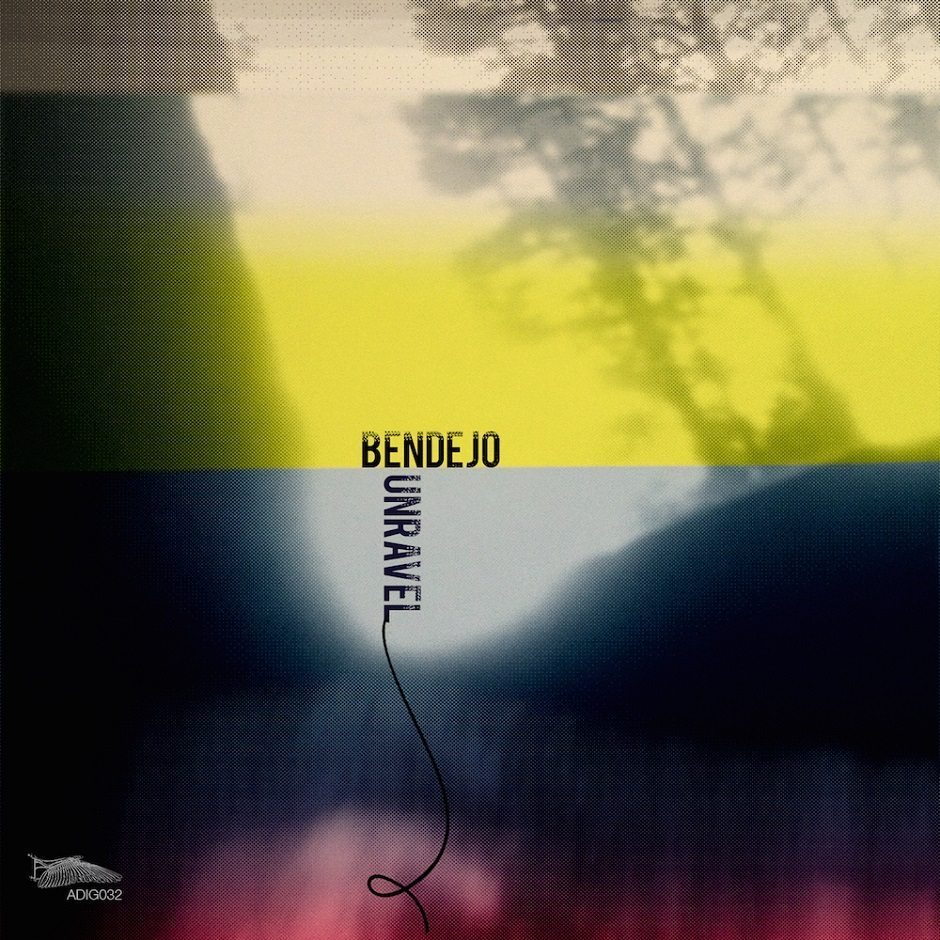 At this point the Unravel EP veers, the track 'Landscapes' again heavy on the atmospherics but this time nodding more toward a sharp-note Hitchcock suspense. Ticking binaural clicks, ghosting flutish upper-mids and reverbed bass kicks create the soundbed for a series of alienating feature sounds – on this one, something that sounds like a sharp exhale – as well as some old-fashioned Ambient bell sounds and some electric piano fumbling.
Again, it's hypnotic in a way, but at this sample depth, just not immersive. The mood is lightened about six minutes in by some jaunty electrofunk keyboard tinkling amongst the wind noises. Again though, the track is simply too long. Where minimal techno can get away with such durations, and Ambient makes up for lack of dynamics with variation in dominant voice, this track risks being caught in an unwieldy half-way house between the two, mainly due to a bassline drive that hints at an energy otherwise absent.
… from which, with the Freaky Chakra mix of 'Unravel', the EP is freed. Eschewing the techno pretensions which bog down the previous tracks/mixes, this is a sweet screwface deep house treatment whose tempo and build/drop dynamics bring an energy to the EP which has been significant in its absence. Predictable though it may be – every eighth bar brings some extra element or change, as it should – it is a deeply satisfying departure from the chill of the other tracks. Neither does it sound anything like 'The Blue Room' by The Orb, which the rest of the EP appears to have swallowed whole.
'Painkiller' is a languid and unhurried intro in search of a song – slowly building tension in a trip-hoppy vibe featuring timestretched vocal samples, swaying organ lines and wonky keyboard figures. It is given energy by some splashy snare fills, but seems to forget to get started before it fades out.
And back with a second Reverse Commuter remix of 'Unravel', this time doing nothing to hide that recurrent influence of 'The Blue Room'. A looped string figure, wafting synth atmospherics, tubular processing on the kicks and a dubby bassline. It's more minor-key tristesse than blissed-out euphoria, and lacks a vocal to soften the tone, but builds and bumps to a very satisfying whole. Which is in fact, a fair sum-up of the entire EP. It is, in all, deeply satisfying, but distant.
Bendejo – Unravel Out on July 6th. Label: Adjunct Format: Digital Cat. #: ADIG32

Sean Keenan used to write. Now he edits, and gets very annoyed about the word 'ethereal'. Likely to bite anyone using the form 'I'm loving….'. Don't start him on the misuse of three-dot ellipses.
Divides his time between mid-Spain and South-West France, like one of those bucktoothed, fur-clad minor-aristocracy ogresses you see in Hello magazine, only without the naff chandeliers.
Twitter: @seaninspain