[dropcap style="font-size:100px; color:#992211;"]I[/dropcap]t may be Party Conference season, but whatever his politics are, Reeves Gabrels certainly ain't conservative when it comes to tackling a fretboard.
Right from the opening notes, it's pretty apparent that playing safe isn't a phrase that's in his vocabulary. But don't get the wrong impression – this isn't just a muso's band that's all about experimentation and improvisation – there are some great songs here, with hooks that are still running round in your head the morning after. It's just that when Reeves Gabrels launches into a solo you never quite know what to expect.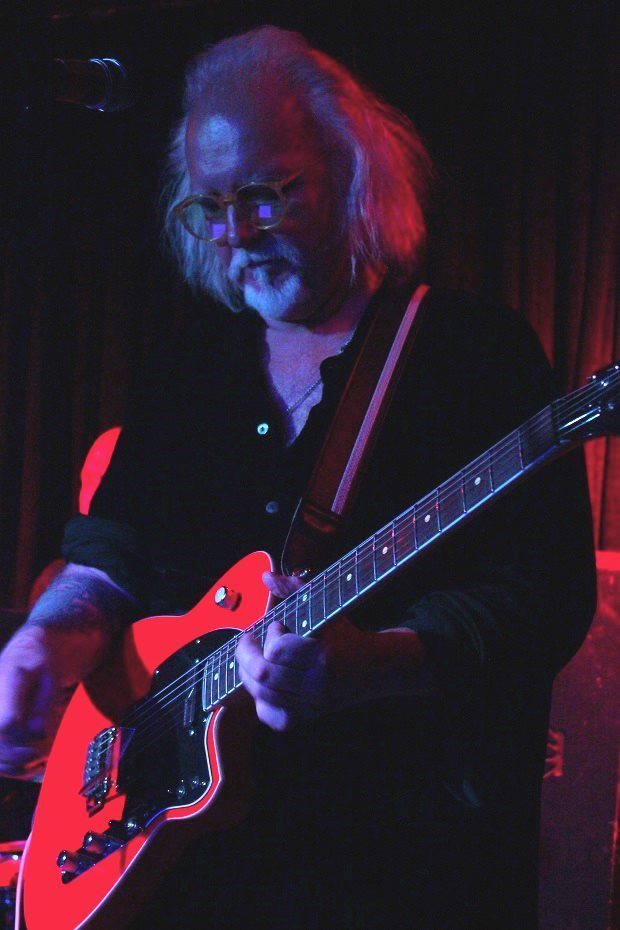 Sometimes it sounds like a synth, sometimes like a string section (or maybe horns), sometimes like an instrument that you didn't know had been invented. But all the time it sounds like a man who can make six strings do just about whatever he wants them to.
But you can't do it all on your own, and bass player Kevin Hornback and drummer Jeff Brown are a big part of what makes this re-invention of the power trio work – providing the solid foundation that means whatever is built on top stays nice and solid.
'Wish You Were Her' (which is a hell of a good title, as well as a great song) segues in after 'Continue', and is a fine example of what makes this band work. It's simply a great pop/rock song. Sure the solos are amazing, and the musicianship exemplary – but it's the hook that hits you between the eyes. And that's pretty much the case as the set continues. 'Try' is a hooky pop song too. And 'House of Usher', as well as having a monster riff and a solo that gives you clue as to what Hendrix might sound like if he were around today, is a pretty decent tune too.
This is obviously a man who is having fun – swapping the huge tours with Bowie and The Cure for tiny venues that let the audience get up close and personal seems to suit him, and lets him demonstrate other facets of his playing. Who'd have expected a blues tune or two, for example? Obviously not a blues tune as your run-of-the-mill 12-bar pub band would play it, but 'Bright Lights Big City' is a blues tune all the same. Just rearranged. And re-imagined. And a joy to behold.
A large amount of the set is promoting the latest album – 'Zero Effect', 'Drown You Out', and 'Messin' with the Kid' all feature, and are fine examples of why it's well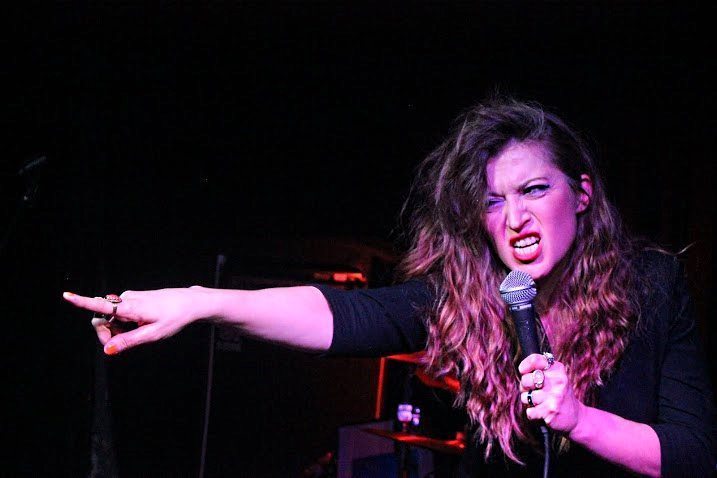 worth parting with a few pounds of your hard-earned for a copy – but in between them we get a taste of Reeve's enviable past too – with Lisa Ronson guesting on a beautiful version of the Bowie/Gabrels Tin Machine song 'I Can't Read', and a fantastically atmospheric version of 'Yesterday's Gone' – written with Robert Smith.
You don't need to be a guitarist, or a musician to appreciate this band. But you do need a desire to witness great rock musicians at work. So take a leaf out of Reeves' book. Forget the stuff you usually listen to. Chuck out any pre-conceptions. Get hold of a copy of the album or get to a gig.
It beats playing safe.
Photos by Molly Hill.