[dropcap style="font-size:100px; color:#992211;"]W[/dropcap]ith art studios in the two cultural hubs of London and Singapore, British artist and Trebuchet writer Nicola Anthony has become known internationally over the last four years.
This year she has been awarded the honour of being invited to create a light sculpture for the Art Programme of the 28th Southeast Asian (SEA) Games – a biennial sports event involving 11 participating nations.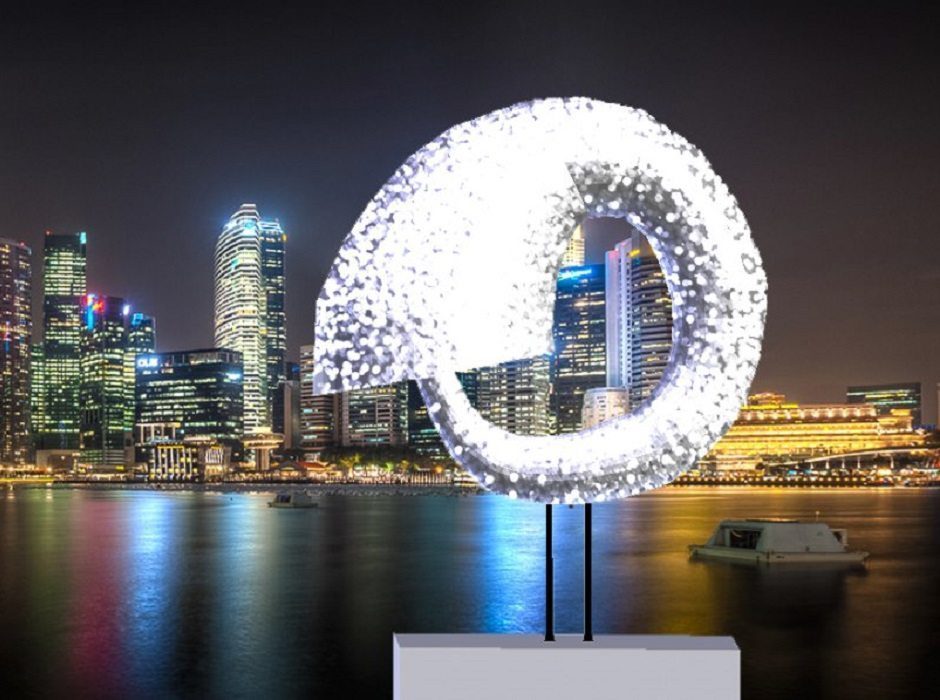 Ouroboros, 3m x 2m x 1.6m, artist's impression
With the generous support of the 28th SEA Games, her community partner IQkidz, and materials sponsors STAEDTLER and Philips, Nicola's aim was to focus on the very human message of this international sporting event – the potential for extraordinary things in each of us. The light sculpture will be located in Singapore's iconic Marina Bay.
The 10,000 individual balls will form the spheres, dots and correlations of a beautiful pattern, showcasing aspirations of our artwork community: students, teachers, families, the public, and even Singapore's beloved national table tennis players who have each penned a wish on a ping pong.
says the artist.
Using the symbol of the balls in a seemingly infinite loop, (an ouroboros), the artwork represents the joining together of people into families, communities, and society. The white, pearl-like spheres will become luminescent by night, and the sentences will join up to form lines flowing around the circular shape. Nicola states that "Conceptually, the ping pong was a blank canvas, a pure sphere that in my imagination could be a seed, an atom, a planet, a star, or even a biological cell."
Having exhibited internationally, and created artworks which involve writing on tens of thousands of Saga seeds (Singapore), sacks of rice grains (UK), and printing words on 50,000 Sugar cubes (sponsored by Tate Britain), the artist welcomed this new challenge of collecting written messages on thousands of ping pong balls, resulting in the raw material for an epic sculpture.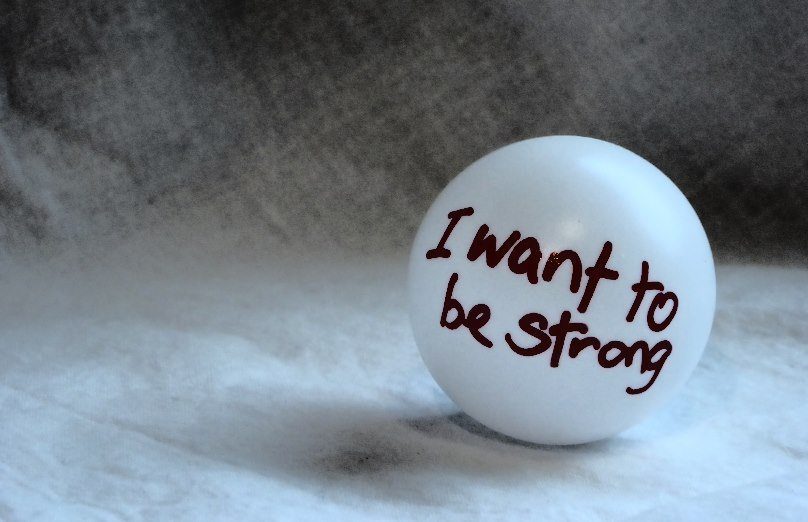 SEA Games has said "[Our] theme, 'Celebrate the Extraordinary', is about connecting individuals, communities and countries to their dreams. It's beyond competing, winning or even overcoming defeat. It's not about having a champion to look up to, but inspiring the one that is inside each of us."
The public sculpture Ouroboros is due to be unveiled in late May, for display during the 28th SouthEast Asian Games.
About the Artist: Nicola Anthony's subsequent project culminates in an exhibition in London's Brick Lane Gallery this summer. Around the world she has exhibited at the Serpentine Gallery Project Space (London), the Orange County Center for Contemporary Art (USA), Shinjuku Creators Fiesta (Tokyo), & featured in shows around Southeast Asia, London & LA. Her artwork has received sponsorship from Tate Britain, & been exhibited in Tate Modern's 'No Soul for Sale'. She was born in London, studied at Central St Martins (University of the Arts London) and Loughborough University.

nicolaanthony.co.uk  |  seagames2015.com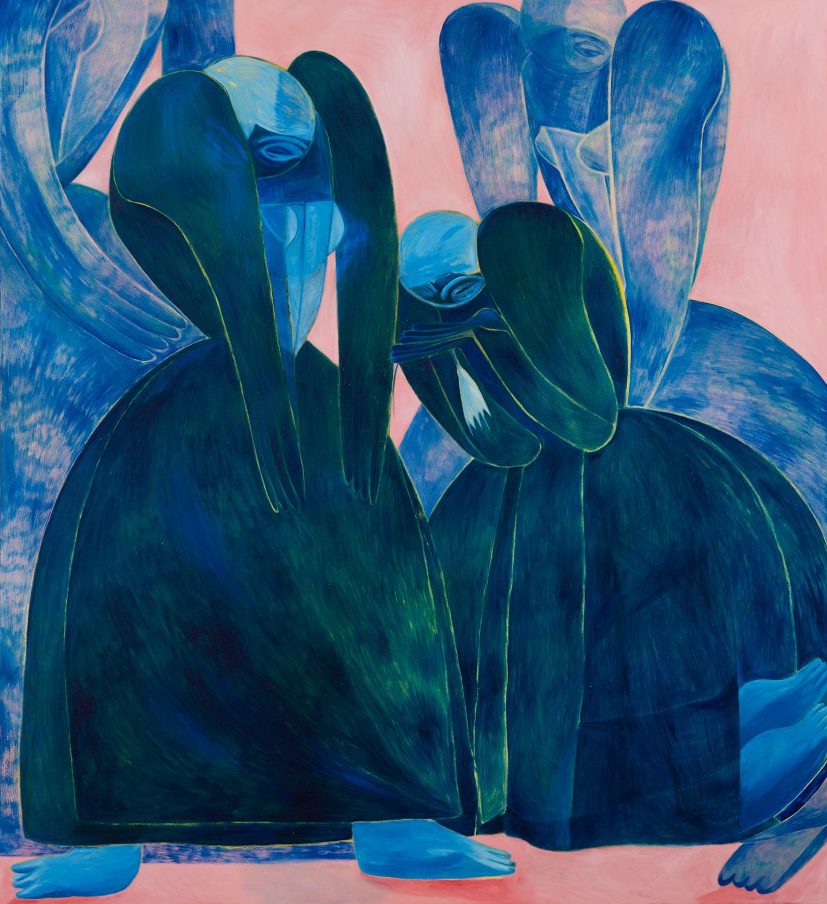 Some of the news that we find inspiring, diverting, wrong or so very right.