A new era for cold-war style energy races.
Can the bubbling gases produced by Singapore's signature dish – chilli crab noodles – outpace the heavier effects of the USA's burgers and beef? And who would hope to compete with the beans and pulses-rich diet of the Indian subcontinent?
---
Energy from excrement
Scientists from Nanyang Technological University (NTU) have invented a new toilet system that will turn human waste into electricity and fertilisers and also reduce the amount of water needed for flushing by up to 90 per cent compared to current toilet systems in Singapore.
Dubbed the No-Mix Vacuum Toilet, it has two chambers that separate the liquid and solid wastes. Using vacuum suction technology, such as those used in aircraft lavatories, flushing liquids would now take only 0.2 litres of water while flushing solids require just one litre.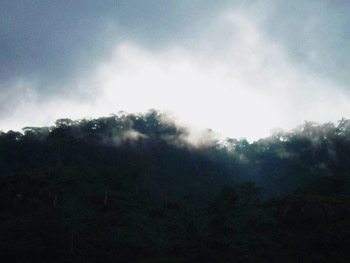 Associate Professor Wang Jing-Yuan, Director of the Residues and Resource Reclamation Centre (R3C) at NTU who is leading the research project, said that their ultimate aim is not only for the new toilet system to save water, but to have a complete recovery of resources so that none will be wasted in resource-scarce Singapore.
Methane can also be converted to electricity
"Having the human waste separated at source and processed on-site would lower costs needed in recovering resources, as treating mixed waste is energy intensive and not cost-effective," Prof Wang said. "With our innovative toilet system, we can use simpler and cheaper methods of harvesting the useful chemicals and even produce fuel and energy from waste."
Energy from excrement : How it works
The No-Mix Vacuum Toilet will divert the liquid waste to a processing facility where components used for fertilisers such as nitrogen, phosphorous and potassium can be recovered.
At the same time, the solid waste will be sent to a bioreactor where it will be digested to release bio-gas which contains methane. Methane is odourless and can be used to replace natural gas used in stoves for cooking. Methane can also be converted to electricity if used to fuel power plants or fuel cells.
The new toilet system is part of a project that has received $10 million from Singapore's National Research Foundation's Competitive Research Programme.
Source: Nanyang Technological University
The aim of art is to represent not the outward appearance of things, but their inward significance. – Aristotle