[dropcap style="color: #992211;"]T[/dropcap]rebuchet favourites release a rousing new video from the darkest part of your pop imagination.
Pitbull terrier.   DIE ANTWOORD Release Highly Anticipated New LP "Donker Mag" June 2nd on Zef Records Watch the Video for "Pitbull Terrier" Now In 2009 the freakishly captivating rave rap duo Die Antwoord (Afrikaans for "The Answer") consisting of NINJA and ¥O-LANDI VI$$ER burst onto the international scene out of the deep dark depths of South Africa and introduced Zef culture into the pop culture lexicon.
Five years, two albums and hundreds of millions of video views later, they are ready to unleash their third full-length studio album DONKER MAG from their own label ZEF RECORDZ on June 3rd. Continuing their quest to spread Zef culture through their renowned video projects, Die Antwoord released the video for "Pitbull Terrier" today.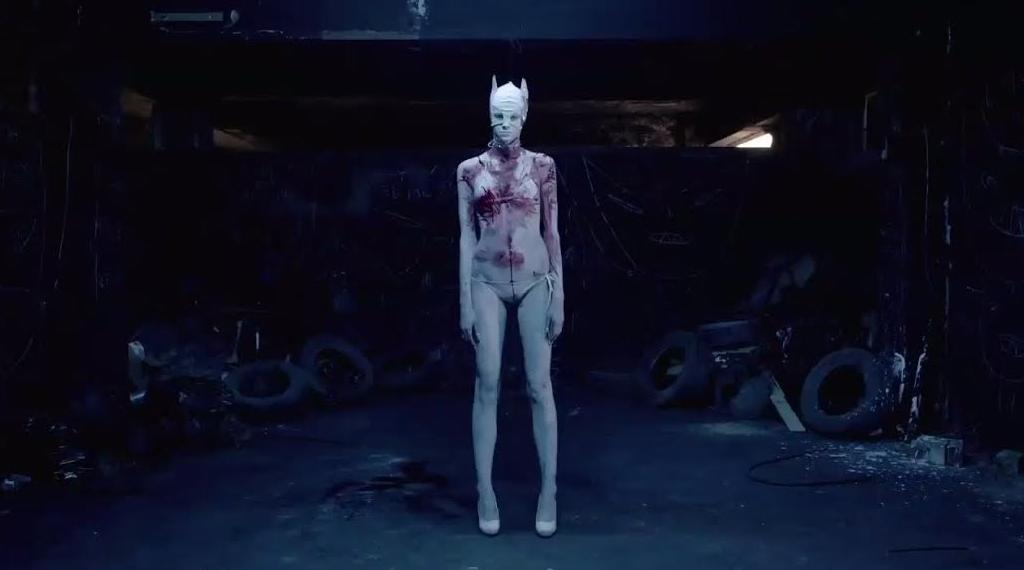 Directed by NINJA and executive produced by NINJA and ¥O-LANDI, this is their first since the release of DONKER MAG album track, "Cookie Thumper!" almost a year ago. In that time Die Antwoord was arduously preparing for the album's release while swirling rumors and hype surrounding it quickly sold out their extensive world tour that kicks off in North America on May 22nd.
The macabre and addictive nature of their video projects cannot be understated. Their initial explosion onto the world's music stage came to pass when early video releases of "ZEFSIDE" and "Enter The Ninja" from debut album $O$ racked up views in the tens of millions and was met with innate fascination from press and fans alike. As that fascination evolved into hunger, major record labels scrambled to sign them, eventually penning a million dollar deal with Interscope. Refusing to allow message to become compartmentalized, Die Antwoord outspokenly broke off from their label deal and created ZEF RECORDZ in which they released their sophomore album TEN$ION in 2012.
In explanation of Zef, a term which roughly translates to "common" and refers to the lower-middle class counterculture of South Africa, ¥O-LANDI VI$$ER says "It's associated with people who soup their cars up and rock gold and shit. Zef is, you're poor but you're fancy. You're poor but you're sexy, you've got style." Die Antwoord – DONKER MAG Track Listing 1 Dont Fuk Me 2 Ugly Boy 3 Happy Go Sucky Fucky 4 Zars 5 Raging Zef Boner 6 Pompie 7 Cookie Thumper! 8 Girl I Want 2 Eat U 9 Pitbull Terrier 10 Strunk 11 Do Not Fuk Wif Da Kid 12 Rat Trap 666 (featuring DJ Muggs) 13 I Dont Dwank 14 Sex 15 Moon Love 16 Donker Mag
Order now on iTunes http://smarturl.it/donkermag Watch the "Pitbull Terrier" video: http://smarturl.it/pitbullterriervid
UPCOMING LIVE DATES August 23 – Reading Festival 24 – Leeds Festival
The aim of art is to represent not the outward appearance of things, but their inward significance. – Aristotle