[dropcap style="font-size:100px; color:#992211;"]I[/dropcap]t could be said that various stages of Patrick Wolf's career have erred on the side of grandiose.
Whether through fanciful sartorial choices, a period of wayward stage displays or the fact his music has sometimes been filed into a genre known as "baroque pop", it is clear that he is not afraid of a little extravagance every now and then.
However, at the ripe old age of 29 and six albums in –  just plain making the rest of us feel inept – Wolf has found himself in reflective mode, releasing an acoustic double album of his previous material, Sundark and Riverlight, and appropriately showcasing it at The Sage in Gateshead exactly as it appears on record form. Understated? Not quite.
Though the stage is small it allows for a grand piano, a harp, ukeleles, violins, a clarinet, an oboe, three musicians and a stupid amount of talent. Stripped of the embellishment back to their bare bones, we can finally see the skeletons of the songs, the root cause, the emotional mapping that got us all here, in this dramatically lit room on a rainy November night.
The acoustics of the venue allow for an atmosphere sprinkled with magic. The songs are afforded a new sense of romanticism, honesty and weight. Wolf meanwhile is in giddy spirits, the good natured jibes from the audience as he gets confused about our current location ("Newcastle…Gateshead…Newcastle") puncturing what could have been an altogether earnest affair.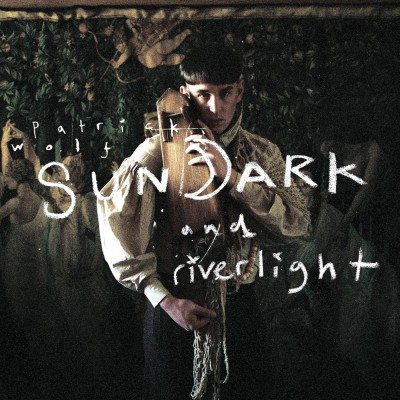 He is graceful and focused when in song, his voice carrying a power that cannot always be heard on record and in quieter moments, a pin drop could have been heard. There is an awe-filled silence throughout, punctuated by increasingly tearful sniffles and admirably contained sobs. Intense without being staid, the tone is one of hushed reverence which makes the rapturous applause and affection at the end of each song even more apparent for this quietly treasured star on stage.
[quote]admirably contained sobs[/quote]
By the time he plays 'Together' there are tears shed in the audience. 'The City' is his encore song – a sign of Wolf's hopeful, optimistic side prevailing, especially when he amends the lyrics to "It's about that day we kissed, up by the Tyne Bridge", to the delight of the audience. Flattery gets you everywhere, eh?
Wolf is best in a live setting. When the best of his abilities are on display like this it is impossible not to love them. Still showing a deep regard for performance, myth and narrative, still with more than a hint of the charmingly ostentatious than the austere, tonight Patrick Wolf shows he is the ever-changing unchangeable. He may get the city wrong but everything else is right
Patrick Wolf- The Sage, Gateshead- November 20th
[button link="http://www.patrickwolf.com" newwindow="yes"] Patrick Wolf Homepage[/button]