[dropcap style="font-size:100px; color:#992211;"]A[/dropcap]s far as it goes, not many bands have a back story quite as elaborate as Goat.
Witchdoctors, Christian crusaders and curses? Is it a myth or is it just one man's psilocybin trip too far? Who cares? When you're the budding desert lovechild of Funkadelic and Hawkwind, and producing your third studio album, it's not that unlikely that some voodoo worship is going on backstage.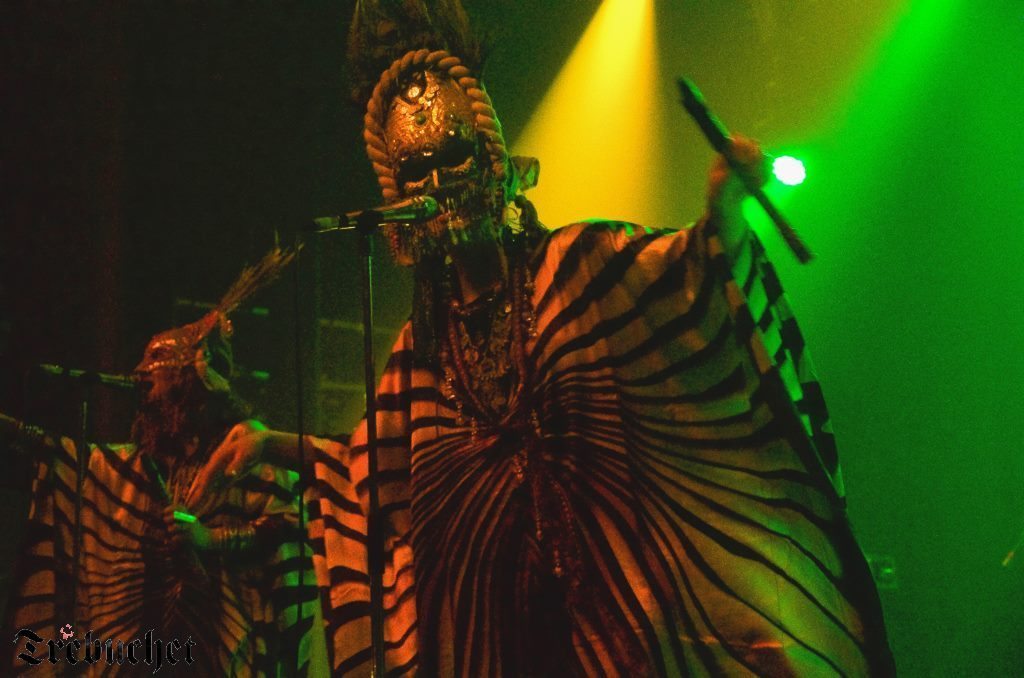 Shrouded in paisley print kaftans, bone necklaces and rhinestones, Goat fuses a mix of afrobeat drums, Eastern textures and folk. This transglobal jam session is then forced into the shape of an album. The act's first two releases World Music and Commune took heavy fuzz and psychedelic rock, then blended it with world music polyrhythms and instrumentation.
Their latest offering Requiem uses acoustic instruments and mesmeric chanting for a childlike folk effect, mixed with a heavier fuzz like the Goat we are used to.
Tonight at the Coronet Theatre, Goat begins by stomping the stage to the wah-wah and riffage of Words, a Hendrix-bongo like fusion designed to take you up and out of your static state. Then into Union of Sun and Moon; flutes and off kilter vocals that work to pull you down the rabbit hole.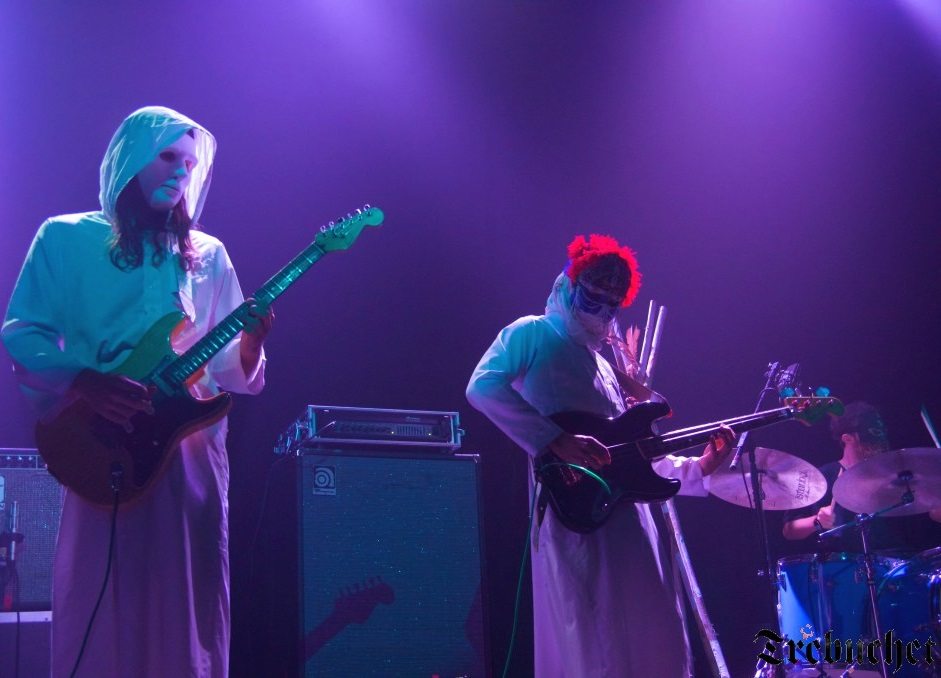 Rather than their usual assault of colour, Goat don a mix of black and white robes, giving the whole thing a cult-like effect that only adds to the ritual. Two dancing frontwomen wield flutes, tambourines, bells and some small wooden instruments I have no names for. The band boasts two guitar players, a bass, a drum kit and a bongo player. Just a small section of the vast line up of musicians involved in this atavistic mass ritual.
The show peaks at Goatman and transcends into a seriously heavy instrumental jam. Goat keep it entertaining by moving world music across classic heavy rock and neo-psychedelia.
Photos by Marianne Pink. Not to be reproduced without express prior permission.