[dropcap style="font-size:100px; color:#992211;"]A[/dropcap]mazingly rendered in chalk pastels, the larger-than-life photorealist pieces which comprise Oliver Jones' recent works push viewers to question identity and the implications that come with the pursuit of perfection.
In 2009, Jones won The Best of UK art competition for his massive drawings of those who many strive to avoid, such as the homeless. Jones' newer works follow a similar format yet render his subjects during moments of vulnerability as is evident in the artists' drawings of his grandmother undergoing various youth rejuvenation applications in "Three Steps to Looking Younger" (2014).

Two distinct drawings that perpetuate Jones' concern with the flesh and the depiction of its many variations are "Dramatically Reduces Lines" (2014) and "The Best a Man Can Get" (2014). For each of these drawings, Jones chose to mark the faces of what appear to be fairly young men with surgical guidelines commonly drawn in preparation for elective surgery.
The most disturbing of this body of work is a drawing of Jones' daughter at six months of age. For "Designer Baby" (2014), Jones blemished the innocent face of his baby girl, Eve, with surgical guidelines similar to those that appear in "Dramatically Reduces Lines" and "The Best a Man Can Get."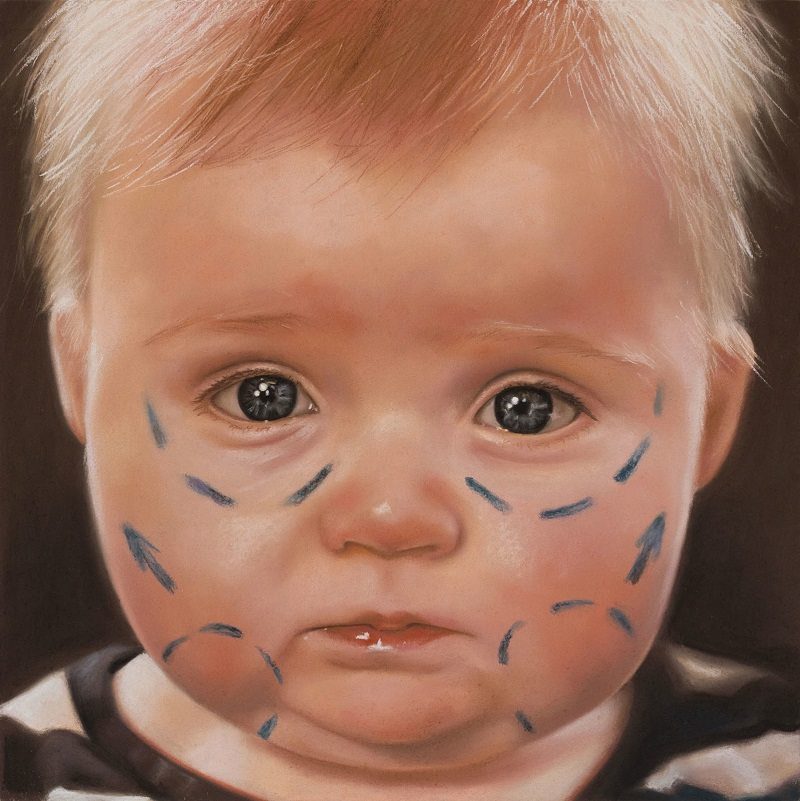 Although this image is undeniably distressing, it effectively drives Jones' point home by underscoring the impact that today's ceaseless stream of media can impart.
View more works by Oliver Jones here.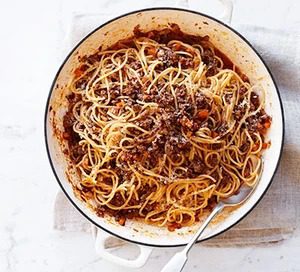 Heat with our garlic. Salt to taste.