[dropcap style="font-size:100px; color:#992211;"]E[/dropcap]nd of year lists are usually compiled in November, then published in the Christmas/New Year content desert.
That way, writers and critics can get all that faffy business of opinionating out of the way in time to schmooze and consume their way through a wheelbarrowload of Christmas nibbles and nobbles and inadvisable attempts to snog those not wishing to be snogged.
But there is a problem with that approach. What happens if something good happens at the close of year? How can we definitively say what were the highlights of 2013 until it has actually finished? Trebuchet, keeping our powder dry until not one moment before the year is through, indeed, not until we've seen the whites of Jools Holland's pipers' eyes, gathers together a selection of highlights of the year that is now, definitively, dead.
Kailas Elmer's choice:
oVo, Abisso.
'Abisso is not a happy place, it's an amoral rather than immoral landscape of survival and death. It also sounds a bit like glam rock and Goblin. This is why, if Trebuchet were the sort to rate album with stars or qualify our recommendations, we'd say 'five stars and buy better speakers' as Abisso is Ovo's musical vessel of profound magical moments.
We're not. So we'll just have to push this across the counter with a fraternal 'Take this one home. I think you need it''
Tim Hall's choice:
Fish, A Feast of Consequences.
'It all amounts to an album that's well worth the six year wait. Fish's extensive post-Marillion career has seen some ups and downs, with strong albums interspersed with patchier and sometimes flawed works. Feast of Consequences is one of his best works for many years. In some ways it comes over as a combination of the strongest elements of his last few albums without any of those album's weaknesses.'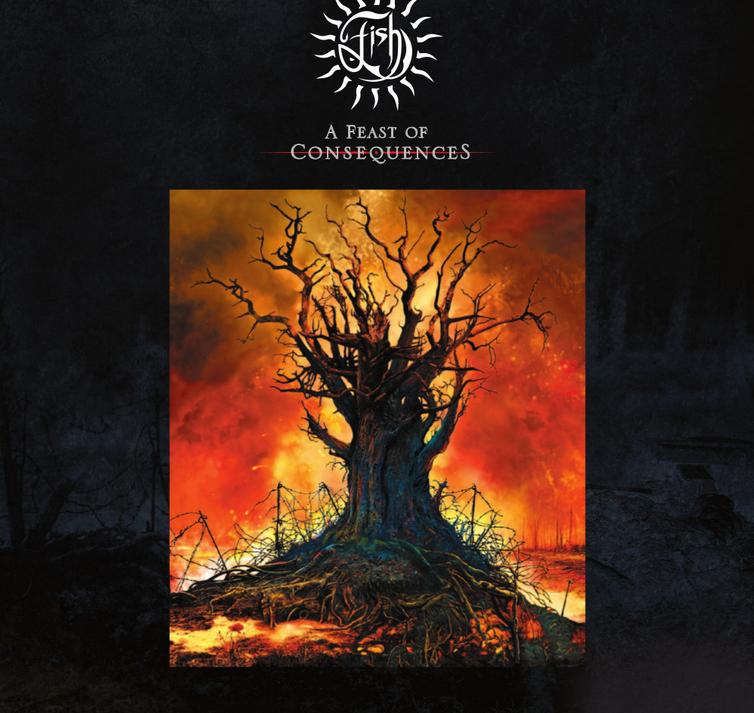 Sean Keenan's choices:
The premise of the introduction to this article seemed almost borne out by the November release of Nils Frahm's live album Spaces. Given that advance copies were sent out in September, it was surprising to see the frenzy of rushed and breathless reviews that greeted the album on release. Hitting a nerve, catching the zeitgeist, riding the social media buzz? Hard to say, but the album of piano/keyboard improvisations certainly caused a few end-of-year lists to be amended and added to.
The near-universal awe expressed over the video clip of Frahm bashing at his piano's innards with a pair of toilet brushes proved something heartening – that despite the hype-garnering antics of Beyonce's unheralded surprise album, of Miley's hammerlicking, Robin's ass-splitting or the is-it-or-isn't-it-racist meta-ironies of Lily Allen, that a music video (and album) could astound with nothing more than exceptional musical talent and creativity.
Frahm's video did just that, and the album proved at least as great as the video clip.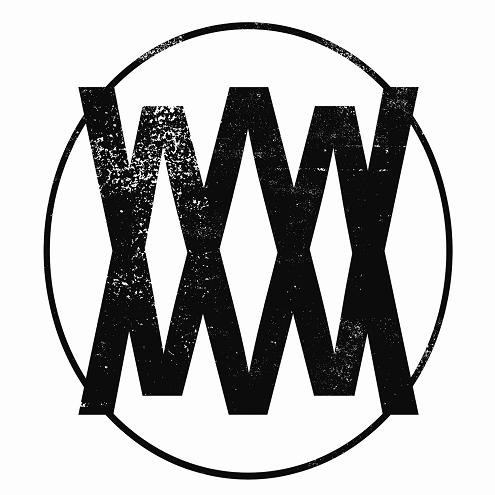 Further mention should be given to Mutation's Error 500, an energetic cross-pollination of English rock combining elements from The Fall and Napalm Death. As Kailas Elmer's review put it:
'It is to be heartily wished that this album by the children of Thatcher's social awakening makes enough that they make another, but in the meantime we have this blessed masterpiece of originality and odes to weird Albion.'
So let my album of the year accolade (for what it's worth) be shared between Mutation and Nils Frahm.
Gig of the year almost goes to Patrick Wolf at Madrid's Teatro Lara, as much for the force of his personality in face of a few little onstage mishaps (a loose mic cable, a song restarted due to emotional overwhelmification, attempted intimidation by violinist), way back on January 21st. Almost Patrick's, but not quite. The honour instead goes to Jean-Efflam Bavouzet at the Midsummer Music Festival in Latimer, for a fiery and spirited Wagner attack at the piano.
Latimer's tiny event deserves to be better-known, bringing together musicians more often seen at the Wigmore or Carnegie halls performing to thousands, rather than at this small rural church. The reason for the big names is partly that the festival is the personal project of Paul Lewis (protege of Albert Brendel and amongst the world's most accomplished pianists), and partly because the artist-friendly format allows for a series of relaxed collaborations between musicians not likely to be seen elsewhere.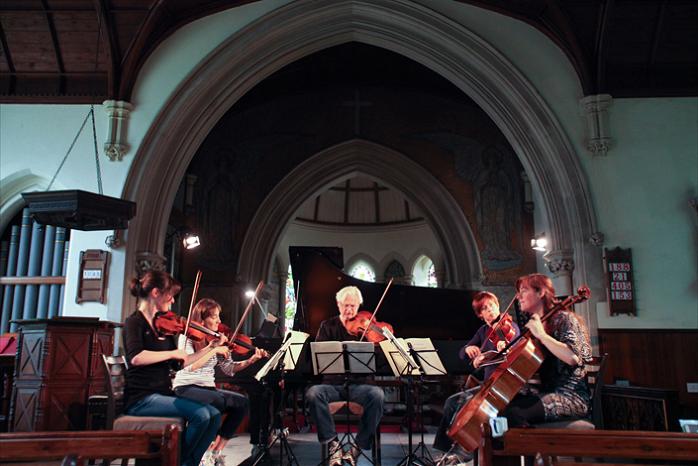 Presspasses are not awarded, the performances are rarely written about. It leads to some startling renditions, amongst which Bavouzet (normally regarded as a specialist in the works of the more sedate Debussy) felt free to approach Wagner's Prelude and Liebestod from Tristan und Isolde with the abandon of one who needs not fear the stifling hand of the snitty review. To spectacular result.
Alexei Monroe's choices:
Best/worst album:
A joint selection for the most controversial and best­selling album of the year in Germany, Heino's Mit freundlichen Grüßen. The much­ derided populist schlager singer stormed back with an album of cover versions of German indie, punk and alternative groups, producing howls of outrage and threats of legal action from those covered.
Yet the outrage may not have been on musical grounds alone. By applying his trademark vocal and kitschy arrangements to these alternative standards, Heino suggested that these groups were also increasingly super­annuated purveyors of conformist artistic mediocrity with little more artistic value than the old devil himself. The only covered group to have got the joke and responded well was Rammstein, who invited Heino on stage at the Wacken Festival to sing 'Die Sonne':
Yet despite the more successful/witty covers on the album, Heino was as ever self­sabotaged by some dreadfully kitschy arrangements and hooks, particularly the female backing vocals. While he exposed the obsolescence and creative bankruptcy of some his younger peers, he also dramatised his own creative tragedy – the fact that a man with such an incredible voice has spent his career as a populist novelty act with no original material of his own. As a dramatisation of lost possibilities and the dangers of terminal irony it's hard to beat.
Gig of the year:
There were several highlights, including Cut Hands at The Boiler Room and Orphx at The Waiting Room (despite a largely disinterested and ignorant audience) but for sheer charm and distinctiveness it has to be ADULT. at XOYO:
To return after several years and play a brand new album with such charm and grace was a great achievement. Vocalist Nicola Kuperus kept insisting the lights be lowered, so much so that for some periods she was near­invisble on stage.
Towards the end she wandered amongst the crowd while singing while her partner Adam Lee Miller kept the twisted electro beats coming.
Event of the year:
Jimmy Cauty's The Riot Dislocation Principle at Hoxton Arches:
October saw the always provocative L­13 organisation, known for work from ArtHate and Billy Childish, stage one of its most ambitious projects by long­term associate Jimmy Cauty. Located in a temporary space in a railway arch in Hoxton, Cauty presented a nightmarish/absurd spectacle. The room was filled by a massive diorama with thousands of figures presenting the aftermath of a mass outbreak of rioting in the Home Counties.
The fantastically detailed scene included ransacked churches, slaughterhouses, Tescos and even a severely damaged flyover that looked like it had received heavy artillery fire.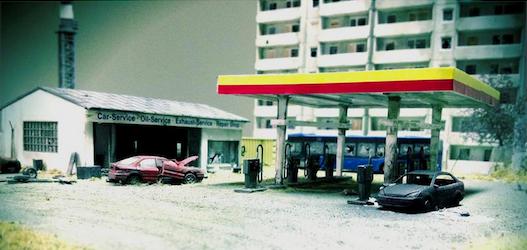 At this end of the installation BBC crews were parked up on the flyover reporting back on the events, surrounded by police. Beyond this a lone Stag was marooned on the parapet of a tower block. At the other end some surprising reinforcements were being assembled – Eastern Bloc tanks and a squad of German riot police.
Flashing blue lights were everywhere and the sound of helicopters was played back but there was no action and no explanation for what could have happened. Some storm had passed over this rural/small town landscape leaving a wake of destruction and confusion.
As a witty artistic embodiment of the tensions underlying contemporary English reality it was outstanding.
Sidebar image: Nuttakit/Freedigitalphotos.net
The aim of art is to represent not the outward appearance of things, but their inward significance. – Aristotle