[dropcap style="font-size:100px;color:#992211;"]T[/dropcap]he Nevada Museum of Art in Reno has acquired Judy Chicago's full 'fireworks' archive with the ambition to reinvestigate the historically male-dominated Land Art movement of the mid-20th century.
The archive contains thousands of photographs, digital images, films, drawings and other materials related to the artist-activist's site-specific works involving coloured smoke and fireworks from 1967 to the present, in which Chicago sought to 'feminise' the environment.
Chicago's archive has been primarily held in East Coast institutions until now, although the artist built her career largely in the western part of the US; for instance, her smoke sculptures were primarily made in the expansive Southern California desert. The artist, who has been based in New Mexico since the 1990s, also graduated from the University of California, Los Angeles, and developed the groundbreaking Feminist Art programme at Fresno State College, also in California, to address gender inequities in art education and the art world.
The collection depicts Chicago's vivid guerrilla performances in residential neighbourhoods and the desert, which she created with first with smoke machines then with pyrotechnics. The coloured smoke environments sometimes include nude female performers—often her students from the college programme—that reference 'goddess worship'. The works will join the museum's Center for Art and Environment Archive Collections, which includes extensive holdings related to the Land Art movement and names synonymous with the genre, like Michael Heizer and Walter de Maria.
Chicago 'is an iconoclast and a central figure in the feminist art movement; her legendary Atmospheres works were a beautiful response to the perceived 'destruction' or altering of the landscape by her male counterparts working in the American deserts at that time', says David Walker, the chief executive of the museum. 'Chicago's contributions are historically significant and critical to the larger global conversation currently happening around art and environment.'
The museum plans to show parts of the archive in the forthcoming exhibition On Fire: Judy Chicago's Atmospheres Archive, slated to go on view 16 October next year. The show will coincide with a conference on art and environment focusing on Land Art being held from 21-23 October.
Source: The Art Newspaper
Image: Judy Chicago, Immolation from Women and Smoke, 1972 © Judy Chicago/Artists Rights Society (ARS), New York. Photo courtesy of Through the Flower Archives, the artist, Salon 94 and Jessica Silverman Gallery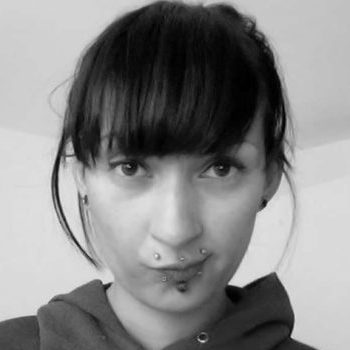 Naila Scargill is the publisher and editor of horror journal Exquisite Terror. Holding a broad editorial background, she has worked with an eclectic variety of content, ranging from film and the counterculture, to political news and finance.