[dropcap style="font-size:100px;color:#992211;"]T[/dropcap]he BBC has headed off mounting criticism by announcing that BBC Four—the specialist arts and science channel known for programmes such as Life Drawing Live!—will not be closed.
Instead it "will continue to have originations [commissions], with a focus on the arts", says a BBC spokesperson. But plans to show archive material on the channel, drawn from the BBC's vast back catalogue of culture and history shows, has prompted criticism that BBC Four will become a 'repeats channel'.
Earlier this month, the Telegraph reported that BBC Four, which has a content budget of £44m, was under threat after plans to make most viewers aged over 75 pay the TV licence fee were put on hold, leaving a hole in the BBC's finances. The speculation prompted viewer Sarah Gibbons to launch a petition aimed at saving BBC Four from closure, which was supported by the art historian Bendor Grosvenor, art critic Waldemar Januszczak and the BBC documentary maker Janina Ramirez. So far, the petition has garnered more than 62,000 signatures.
Under the BBC annual plan (2020/21) published this week, BBC Two will become the home of the BBC's specialist programming with a renewed focus on science, history and the arts. 'BBC Two will be enriched by taking the best of BBC Four's originations, giving these programmes a bigger shop window', says the plan. Crucially, the BBC insists that BBC Four is not closing or moving online only in the UK.
'Arts will continue to be a centrepiece of [BBC] Four as we carry on showcasing Culture in Quarantine through this period. Outside the UK, we are exploring potential commercial opportunities for BBC Four to become a new global subscription service that takes our strengths in specialist factual [programming] to the world stage', the plan adds.
Grosvenor says that "there's a lot to welcome in the plan. More arts and science on BBC Two… but the key thing is that the infrastructure, ethos and executive talent that came up with so many great programmes [on BBC Four] will still exist".
Under the new strategy, BBC Four will also air programmes from the BBC archive, prompting the journalist Anita Singh to tweet that the station will be a 'repeats channel' while another contributor on Twitter posted that 'BBC Two will get some of its programmes and become a new, but diluted, BBC Four'. Gibbons says that "it's not exactly a resounding endorsement… but at least it sounds like it has a future".
There are fears that the move will also result in cuts to original arts programming. Ramirez tweeted: 'We want to see more investment in the arts and sciences. Give it more funding, not less… commission new brilliant documentaries. You now know how loved it is.'
Source: The Art Newspaper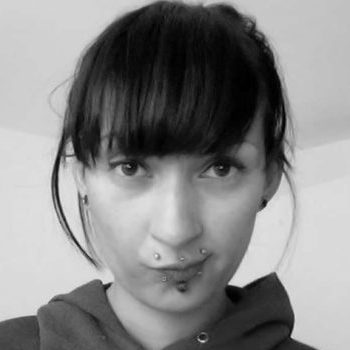 Naila Scargill is the publisher and editor of horror journal Exquisite Terror. Holding a broad editorial background, she has worked with an eclectic variety of content, ranging from film and the counterculture, to political news and finance.