[dropcap style="font-size:100px; color:#992211;"]UK[/dropcap]-based Egyptian dancer and choreographer Salah El Brogy's style has been described as angelic and spiritual.
If angels actually do dance on the head of a pin, it's likely they all move like El Brogy. He may be the face and body the West needs right now to rectify its often less than kind perceptions and mental images of the Muslim world. This is a tall order, especially at a time when Salah's own livelihood and faith (Sufism) have been under attack by Islamists in his homeland, but he is eager to be the bridge between Egypt and the West. His work embodies the co-existence of tradition (classical training in theatre and ballet, traditional Muslim folk dancing, Sufism) with modernity (hip hop, breakdancing, Latin, street dancing) and diversity (dance, gymnastics, and martial arts).
El Brogy first attracted immense attention and acclaim as a young dancer working with Cairo's Ismailia Folkloric Dance Troupe and Reda Dance Troupe (the world's largest folkloric troupe); later with the Akram Khan Company; calligrapher and animator Soraya Syed; Mickael Marso Riviere, and Protein. With the help of his manager and partner Mars El Brogy, Salah is now the head of his own new dance company in London and is planning a tour performing his original works, a double bill of The Moment and The Race.
What did you take from your experiences with Akram Khan, Protein, and other dance companies when forming your own company?
Salah El Brogy: I've been privileged to have had the chance to work with different sized companies here in the UK and in Egypt, mainly Cairo Opera House, before I started my own company, Salah El Brogy Company in 2013.
Artistically, I learned different disciplines, styles, skills and processes of creating work which allowed me to create my own formula and mix those with singing and acting skills I learned through my journey as a dancer, which started in 1997. And you can see these three elements in the current production of Protein's Border Tales where I am acting, singing and dancing, which are fundamental skills that I believe every dancer must have.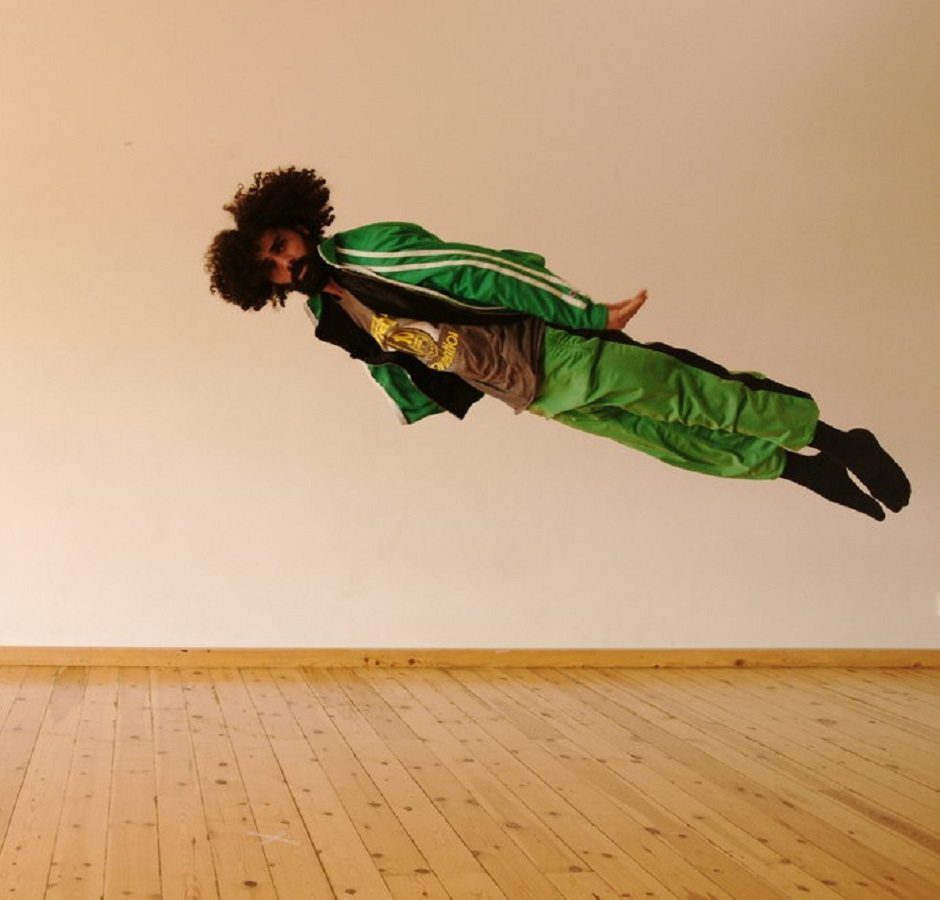 I've also collaborated with other artists from other disciplines and I learned a lot from those experiences before I opened my company. I learned that it's really important to work with people that you get on with and who are able to share and believe the same vision as you but at the same time also be able to be the outside or external eye that can help you enhance or bring ideas to life. And this is really why I also have a producer/manager, who is able to handle the more practical side of the business, so that I can concentrate on the artistic side of things. We have a really good partnership wherein we are developing Salah El Brogy Company to be a sustainably run company.
What balance of traditional training and modern street dance do you look for in your dancers? 
Salah El Brogy: I'm looking for distinctive, versatile dancers, all around artists that are thirsty to create art and add their own flavour to the overall work. I also like to work with dancers who are up for artistic exchange – to learn from each others' art forms as I prefer to be in a collaborative environment rather than just a one-sided process.
How do you define freedom for yourself?
Salah El Brogy: Your freedom ends where another one begins….
Would you describe your approach to dance and the philosophy of movement to be spiritually motivated or "holy"? 
Salah El Brogy: I come from an Islamic / Sufism background, so my dance approach or philosophy reflects my spiritual journey. However, my choreography goes beyond that and can be whittled down to distinct elements. These have become the foundations of my work: "extemporaneous", which is my style of creating choreography, is a vocabulary I build from improvisation that I developed in order to overcome my challenge of remembering choreography (due to being borderline dyslexic). The outcome is choreography made from improvisation and which remains improvised, drawing inspiration from my Egyptian, African, Middle Eastern heritage and the eclectic mix of other disciplines I trained in (martial arts, kung fu, yoga, whirling Dervish, Egyptian folklore, hip hop, capoeira, ballet, contemporary).
For example, I am currently hoping to tour my double bill, which consists of The Moment and The Race.
The Moment is a solo, which I created during a residency in Morocco, and it explores the state of mind in being able to understand beyond the obvious, in being able to interpret the daily messages we receive in dreams, images and situations, as well as the state of mind after that moment of understanding.
The Race, which was part of The Place's Resolution! 2015, is an ensemble featuring five dancers (including myself) from different kinds of backgrounds, disciplines and styles. The Race is a personal observation of humanity's ugly side in which, despite possession of emotional intelligence, the rules of the jungle still very much apply.
They are two shows with different energies. One is very spiritual, drawing inspiration from Sufism, Middle Eastern, Egyptian culture. The other one is very animalistic and intense, containing personal observations on society, politics and economics, exploring the ugly side of human beings and capitalism. So on this double bill, I am aiming to achieve the balance between two opposite energies and to show a wide range of artistic abilities and transformations.
Where I come from, art is very direct and you will find these two shows from the same category.
What has been the most inspiring thing about working as an artist in the UK? What has been the most frustrating?
Salah El Brogy: I find the diversity of very talented artists in the UK quite inspiring as well as their willingness to collaborate. I'm a firm believer in collaborative work and that work done in collaboration with people who are experts or are in the know produces really good results.
There are also quite a lot of groups here who support dance artists like Dance UK, The Place and regional dance agencies. They are able to provide advice, networking opportunities and some give a performance platform. There's a thriving dance community in the UK that really helps you keep that fire in your belly to be determined always to make a success out of your craft.
Space to develop work and funding are a massive challenge here in the UK, so I would say that these are the main things that are most frustrating. You have to be really resourceful to turn your vision into reality and looking at various international dance markets for support, development and funding whilst you try to crack the UK market at the same time.
Salah El Brogy will be performing with Protein Dance at Greenwich Dance, 22nd May 2015. Details.
[button link="https://www.facebook.com/selbrogy" newwindow="yes"] Salah El Brogy Facebook[/button]