[dropcap style="font-size:100px; color:#992211;"]T[/dropcap]he Pedro Reyes exhibition, DISARM, currently showing at the Lisson Gallery in London features playable musical instruments created from illegal firearms and artworks of sci-fi sonic weapons.
As usual there is a great deal of redundant conceptual text which attempts to frame the art in a socio-political context but the facts are worth noting.
The artist received 6,700 weapons from the Mexican Government following their confiscation and public destruction in the city of Ciudad Juarez. A video installation in the basement shows the artist and his craft team turning these death machines into sculptural objects of great power and beauty.
The instruments themselves are displayed in a large clean space that also does justice to their unique sound quality. It is possible to stand in the centre of a 9 piece automata ensemble which has been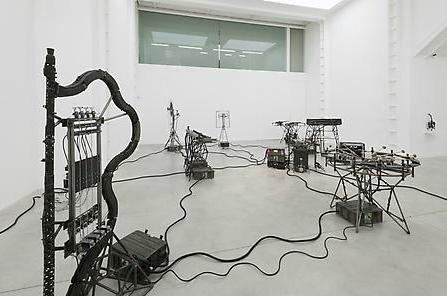 programmed by the artist in collaboration with producer/musician John Coxon (Spritualized). The effect is both novel and exhilarating as the machines spit out percussive bursts of rapid fire punctuated by intervals of silence.
The collage paintings are best viewed from a distance as this emphasises their spatial depth, and fortunately the gallery affords the opportunity to stand well back from the images of tanks and rocket launchers mounted with harps and clarinets.
For an investment of £50 it is possible to acquire a collector's item in the form of a limited edition vinyl album featuring Coxon and others playing new music on instruments such as the Kalashniclock, Magnetic Cello and Harpanet. If the record is as fresh and distinctive as the (free) exhibition then the hefty price tag may well be justified.
Until May 4th, Lisson Gallery. 29 Bell Street, London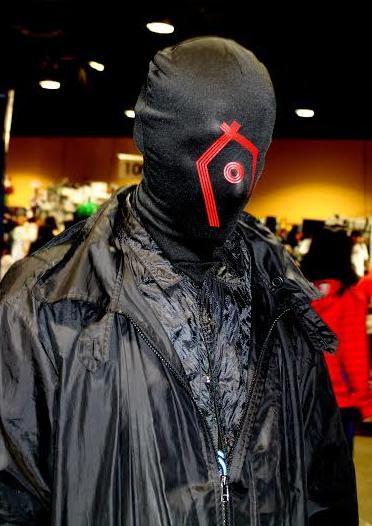 Having completed principal photography on phase one of the Sharks revival SWP is now preparing to edit the One Last Thrill feature documentary. Sharks themselves are 'dropping a big one' by releasing a double album Dark Beatles/White Temptations in April 2018.
In his spare time the author kayaks the muddy river Ouse and walks the South Downs which gently enfold his home town of Lewes.