[dropcap style="font-size:100px; color:#992211;"]W[/dropcap]hile there's a booming re-issue business for the work of historical electronic composers such as Xenakis, rarely does contemporary acousmatic and electro-acoustic work make it beyond the specialist audiences of specialist labels, or the confines of university music departments.
This is partly because sometimes in this scene there has been a deliberate attempt to deter or confuse outsiders and to keep work purely for the initiates. On this evidence, that's a great shame, as Topographies is a very important release, deserving of the widest audience possible.
[quote]a vast sonic space
mapped out by a
thrilling, visceral flow
of scurrying sounds[/quote]
Martin Bédard is a French-Canadian teacher and composer. This is his first solo release but his work has been used in installations, theatre pieces and he has received several composition prizes. Topographies is actually a collection of 5 acousmatic works dating from 2005 to 2012, but successfully mastered in 2012-13 to give the impression that they could all have been composed at one time as a coherent album.
'Grand dehors' opens with what may or may not be the sound of creaking door.  It's soon clear that this won't be an arid, hyper–cerebral release. Angular blocks of sound sweep across a dense soundscape, occasionally reversing on themselves before sudden acclerations that break up slower, more pacific interludes. The sounds approach and recede at pace. One of the snaking sequences sounds like a distorted snatch of music garbled by shortwave interference.
Listening on headphones the effect is equally stimulating and unnerving. After the drama comes a very elegant and precise fade out.
Another dramatic start announces 'Topographie de la noirceur', but the mood soon shifts to a more uneasy ambience, populated by cold, shimmering tones and rattling sonic debris. At one point a beat kicks in briefly – perhaps a recording of a printing press or some other large machinery – but is never allowed to dominate.
The epicentre of the album is the longest track, the 16 minute epic 'Push & Pull', a vast sonic space mapped out by a thrilling, visceral flow of scurrying sounds. These are interspersed with quieter passages of processed orchestral ambience but later become more threatening again.
From around 11.24 the track briefly trails its own debris in its wake, later tiny digital shards lend a literally cutting-edge quality to it. Distant bells appear in the final minute but even then there are still further sonic strafings, then a clean, reverbed fade. This immense work alone is a masterpiece, the kind of work you feel privileged to have heard.
'Métal fatigue' presents snaking, coiling metallic sounds cutting through and alternating with beautiful deep ambience. There are very tense interludes followed by what seem to be fleeting snatches of a horribly brutalised pop song limping by. Later there are quite affirmative distorted chords reminiscent of glitch electronica, followed by yet more various swooping sequences and indefinable bell-like smears.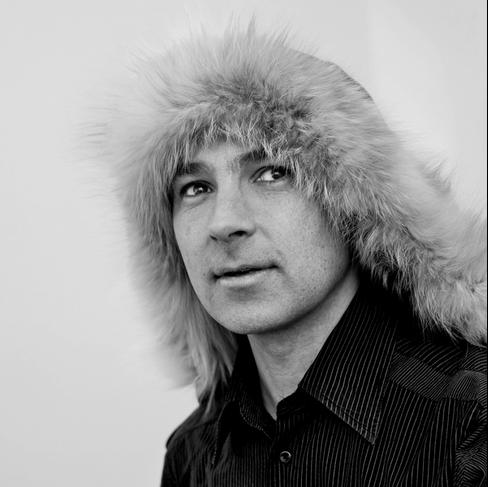 There's an abrupt, noisy start to 'Champs de Fouilles', but it's actually the most atmospheric and delicate piece here, despite being cut through by a series of rapid mechanical sequences that might be the sound of a train, of a flock of geese, or of something else entirely. Icy, shimmering chords eventually prevail and the piece gradually fades to silence.
When confronted by Topographies, listener, reviewer and composer are on shifting ground. These pieces are so rich in detail that their "meaning" is unstable – something heard on second listening can completely displace a previous interpretation and the meaning can shift second by second within a piece.
It's hard to identify or predict what just happened and what might happen next. Anyone seeking innovative and forward-thinking electronic music need look no further; the energy and imagination displayed in this collection puts many younger producers to shame.
Photo: Caroline Campeau
Topographies
CD empreintes DIGITALes IMED 13121
[button link="http://www.empreintesdigitales.com" newwindow="yes"] Empreintes Digitales[/button]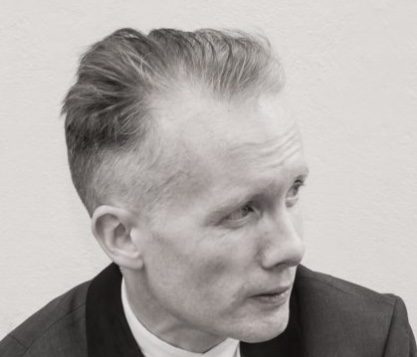 From Speak and Spell to Laibach.