Drawing on her lifelong interest in the life and work of Greek opera singer Maria Callas, Marina Abramović has created a series of alabaster sculptures and an immersive film installation in which she reenacts seven famous operatic deaths, each paired with an original Callas solo or aria.
Recalling Abramović's 2005 performance Seven Easy Pieces at the Guggenheim Museum, New York in which she reenacted seminal performance works by her peers dating from the 1960s and '70s, Seven Deaths reinterprets seven theatrical demises, honouring the spirit of Callas while also exploring the artist's ongoing preoccupation with the idea of performance as a kind of rebirth.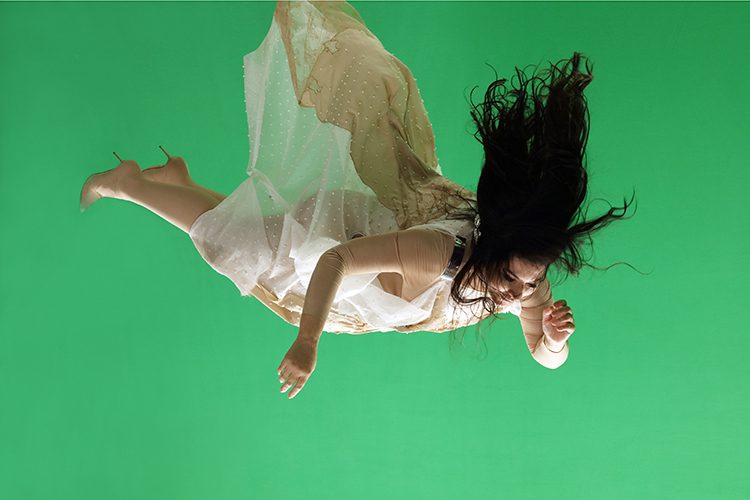 Each operatic scene is given a new twist that renews the narrative in a contemporary context. Tosca's leap from the parapets of a castle, for example, is relocated to the roof of a skyscraper, while, the murder of Carmen – from Georges Bizet's famous opera of the same name – is recreated with Abramović's long-term collaborator, the actor Willem Dafoe. In the scene, Abramović appears dressed in a full traje de luces ("suit of lights") which is traditionally worn by the male bull-fighter and Carmen's love interest, but Dafoe is the one who violently stabs the artist – a moment which is also depicted in one of the self-portrait sculptures.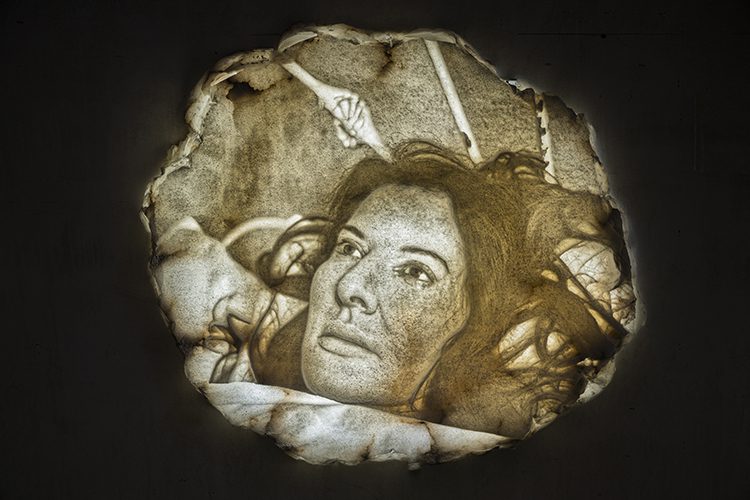 These sculptural pieces – on display at Lisson Gallery on Cork Street – are carved from single, natural blocks of stone, and while they appear photorealistic from a distance, their forms dissolve into abstract grooves upon closer inspection, adding a sense of dynamism to the static image. Meanwhile, the back lighting lends each sculpture a kind of talismanic quality that references the idea of enshrinement and marks a new form of artistic expression for the artist.
The exhibitions coincide with the tour of Abramović's ambitious live action opera, 7 Deaths of Maria Callas, which is travelling from its delayed 2020 premiere at the Bavarian State Opera in Munich, to the Opéra National de Paris(1-4 September 2021) and then on to the Greek National Opera in Athens (24-29 September). 2022 dates include the Deutsche Oper Berlin (8-10 April) and Real Teatro San Carlo in Naples (13-15 May).
"Marina Abramović: Seven Deaths" runs until 30 October 2021 at Lisson Gallery, 22 Cork Street and 27 Lisson Street, London. Find out more: lissongallery.com
Featured Image: Marina Abramović, 7 Deaths of Maria Callas, 2019. Photo by Marco Anelli, Courtesy of the Marina Abramovic Archives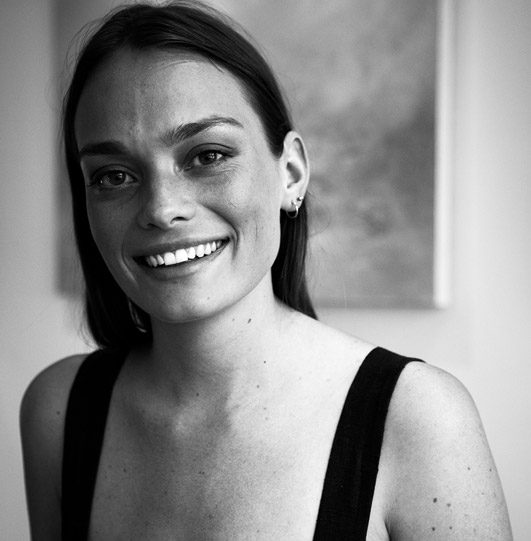 Millie Walton is a London-based art writer and editor. She has contributed a broad range of arts and culture features and interviews to numerous international publications, and collaborated with artists and galleries globally. She also writes fiction and poetry.