[dropcap style="font-size:100px;color:#992211;"]A[/dropcap]
 new art fair is aiming to fill the gap in the fair calendar created by the absence of events focusing on the discerning, entry and mid-level collector. Connect – The Independent Art Fair
 has been initiated and is run by independent art dealers to connect exhibitors and art buyers and help them discover new works as well as showing long-established artists.
Matthew Hall of Panter & Hall, one of the initiators of the Fair, says: "This will be an opportunity for seasoned collectors and beginners alike to access an area of the market neglected by most other art fairs. The aim is to connect buyers with dealers not normally seen at the larger London fairs. The general idea is to introduce those many extraordinarily talented artists, from across three centuries, who for one reason or another have slipped off the radar. Consequently we expect the works, all carefully vetted by a committee of experts, to represent tremendously good value in what can sometimes seem an overinflated London art market.''
The 34 dealers taking part in the inaugural Connect Fair will be showing a wide array of all styles, from the traditional qualities of the 19th century to the current contemporary, with a good backbone of the much loved 20th century schools, from St Ives to British Abstract with a sprinkling of Scandinavian mid-century modern. Prices will range from £500 to £20,000.
The inaugural Connect Art Fair opens to the public on 29 January with a private view at the Mall Galleries and runs until 2 February. For further information, visit the event's website here
Free entry for Trebuchet readers on showing this article to the desk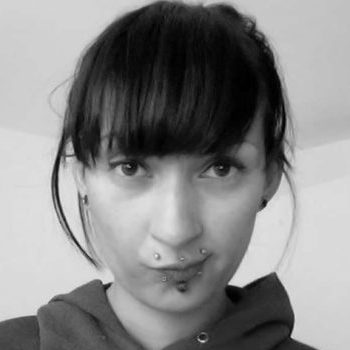 Naila Scargill is the publisher and editor of horror journal Exquisite Terror. Holding a broad editorial background, she has worked with an eclectic variety of content, ranging from film and the counterculture, to political news and finance.