[dropcap style="font-size:100px;color:#992211;"]E[/dropcap]phemeral, intangible materials are finding an ever-growing significance in the international art world. From Kimchi and Chips' recent Halo and Es Devlin's Mirror Maze in 2016, to the rise of sound art, the volatile and transitory is becoming ever more dominant in the artist's discourse.
Melbourne-based land and light artist James Tapscott was therefore delighted to announce Arc ZERO – Eclipse, an installation that opened as part of Bay Art 2018 in December. Connecting fashion with art, the exhibition, presented by Hong Kong based Studio Movement, opened in the new MIXC shopping mall adjacent to the China Resources flagship building in the Shenzhen Bay area. The show incorporates shop window display areas, and the open mall houses object-based artworks while selected retail spaces house larger scale experiential works, such as Tapscott's. 
Says Tapscott: "For me it was a great opportunity to adapt a previous work [ARC ZERO Nimbus]. Bringing it inside into a controlled environment, transforms Arc into something essential. Within doors, it becomes a challenging perceptual experience, something sublime and spatially transformative."
Using minimal light and water, the space around Arc ZERO – Eclipse appears almost endless; a dark, infinite void. As the watery reflection of the arch creates a full circle, the area within appears portal-like. Darker than its surroundings, it appears like a shadow hanging in space. The viewer is invited to walk on the reflection, becoming a part of the work in a physical sense as their footsteps alter the ripples. "This is what really excites me about working with water and light," said Tapscott. "The viewer has the experience of engaging their entire body."
Arc ZERO – Eclipse is on display at Bay Art 2018 until 20 February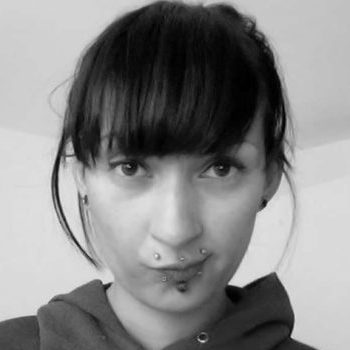 Naila Scargill is the publisher and editor of horror journal Exquisite Terror. Holding a broad editorial background, she has worked with an eclectic variety of content, ranging from film and the counterculture, to political news and finance.