It is Thursday 8pm, past usual gallery hours, and I am wandering through the exhibition space of the Wapping Hydraulic Power Station, a glass of Australian red wine in my hand. My heels are getting stuck in a maze made of rubber from old tyres dipped in red paint; it smells like a garage.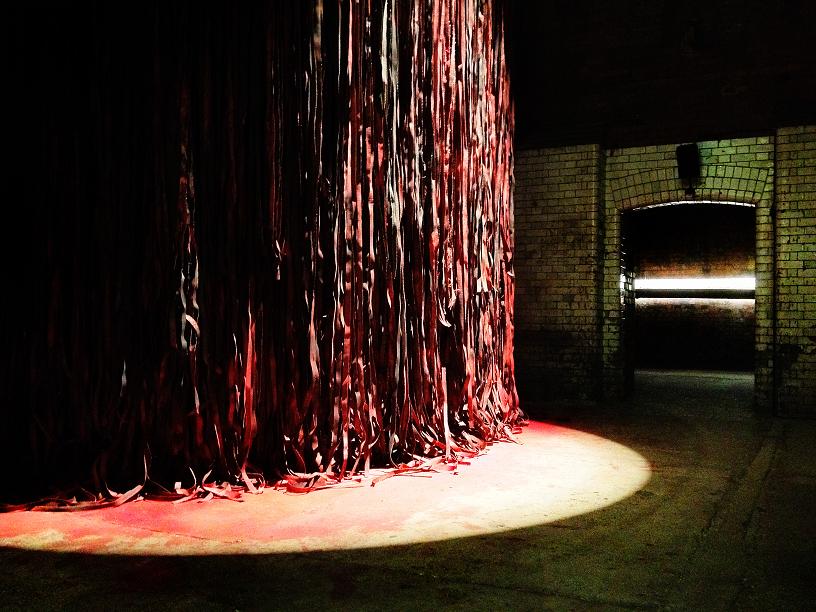 Kris Ruhs, American multi-media artist of German origin based in Milan at 10 Corso Como, shows his latest work Landing on Earth. Jules Wright, director of The Wapping Project who has known of Ruhs' work for a long time, commissioned this exhibition. Jules admits she knew him as builder of spaces and a maker of small jewellery, but not really as a creator of installations.
"I have watched him work in his studio, at first I imagined we would transport his studio here and have him work for several weeks in public – once the idea progressed, it turned into the sculptural work you see."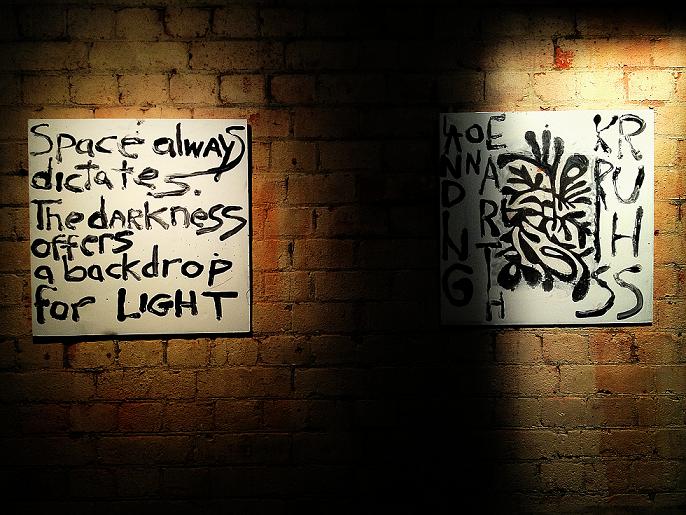 She speaks fondly of the artist. "I think it's the magpie-like quality, working with whatever he finds around him, but also his cavalier, carefree attitude to his work – It is never too late for him to dream up something new, introduce a fresh idea – he is very unconstrained."
So is the exhibition space. The post-industrial Boiler Room of the Wapping Project offers the perfect platform for Ruhs' gigantic installations made of found material like metal, rubber, ceramics and aluminium scrap, all scratched and twisted in magical ways. A chandelier made of 240 raku ceramic barbs spirals down from the ceiling in the centre of the room. The sensation is physical and mental at once.

I am imagining it as a set for a theatre piece. Jules agrees. "It is theatrical, partly because of its scale and the way it is lit and also it's experiential nature – it is operatic or balletic. I could imagine a dancer working in this context or a singer, an actor may be swamped."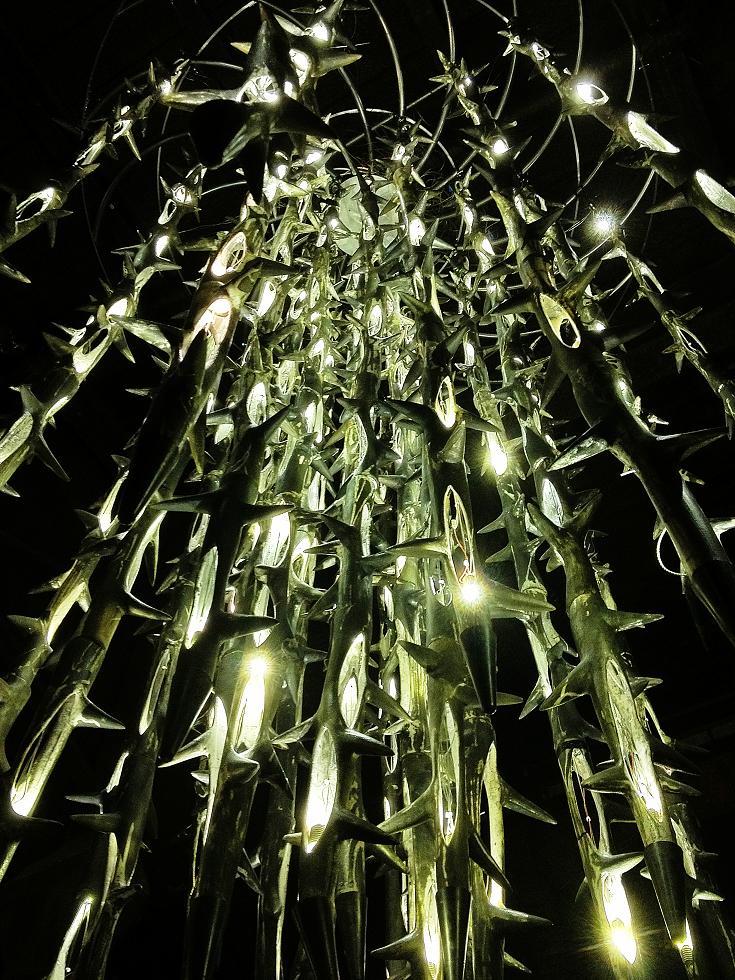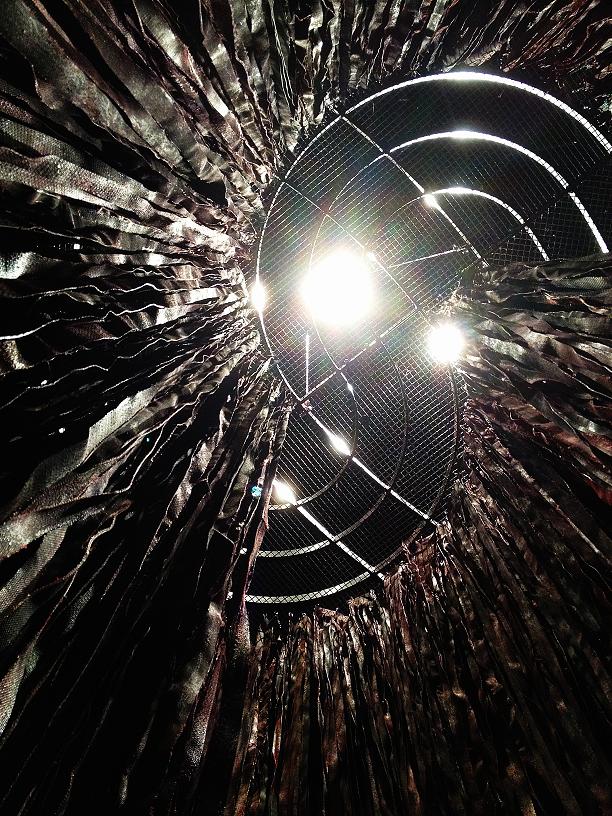 The Wapping Project itself is an interesting cross between arts centre and restaurant with wonderful food. Jules Wright bought it back in 1993. What made her fall in love with the building in the first place? 'Its volumes, its presence as a carrier of memories and dreams from a working past', she says.
I could not help but noticing the larger than life-sized disco ball in the very centre of the dining room. Intrigued by the odd object. Jules recalls "the disco ball was the centrepiece of an installation downstairs called Dancing the Decade"; a commission of new dance pieces by choreographers Lea Anderson, Shobana Jeyasingh, Luca Silvestrini, and Maresa Von Stockert with music from composer Ilona Sekacz.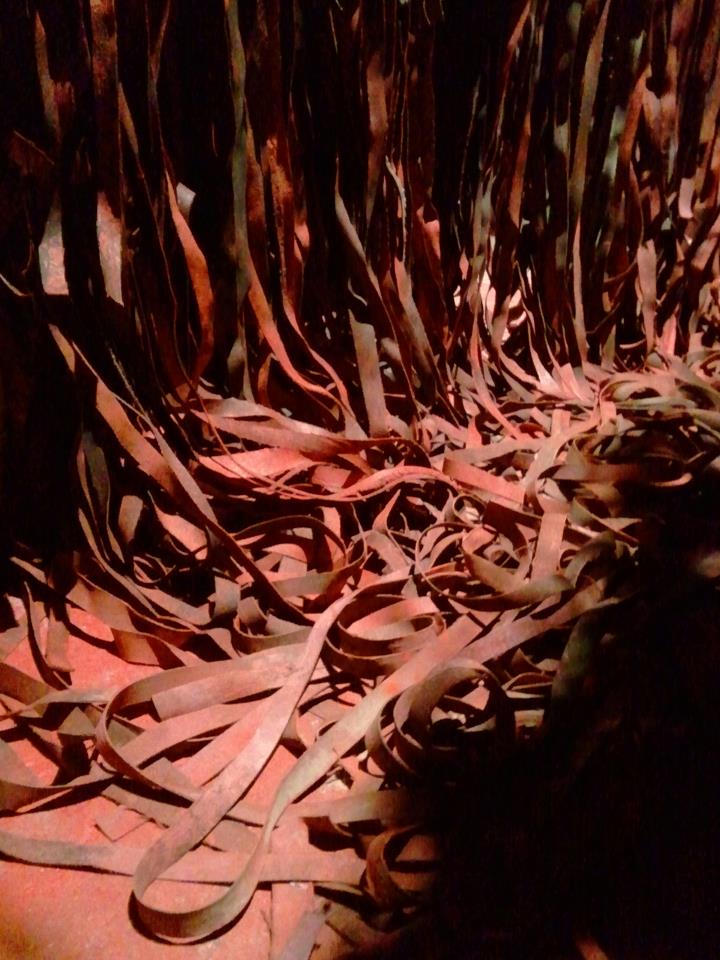 A timber floor, deck chairs, a disco ball and a circle of white bulbs became the deck of the Titanic. "After the show the glitterball returned to its box until we found it again early this year, and I could not resist placing it in a completely contradictory location!"
http://www.krisruhs.com/en/home
Kris Ruhs Landing on Earth 2012 until October 21
Wapping Hydraulic Power Station, Wapping Wall, London, E1W 3SG
All photos: Ivan Bellaroba