[dropcap style="font-size:100px;color:#992211;"]U[/dropcap]
PSTONE Soho will launch this Thursday with an exhibition of new works by acclaimed British artist Keith Coventry.
The venture, a collaboration between Robert Upstone, formerly the Head of Modern British Art at the Tate, and the artist Graham Snow, will focus on British art of the 20th and 21st centuries.
Coventry's exhibition is comprised of more than 20 collage works which reference and conflate two outdated cultural forms, the 'old comedy' of Aristophanes with modernist, Bauhaus-like abstract compositions. The collage materials include lollipop-like sticks that have printed on them the crude humour that delighted huge audiences in ancient Athens. The jokes now seem lost to us as many of them ridiculed well-known figures of that time, while others retain their piquancy.
In some works, the paper used for the collages is nearly 100 years old, which gives the impression the works are of that time. This unlikely combination of socially concerned humour and simple abstract forms reminds us of the enduring nature of some forms of art.
Says Robert Upstone: "As a gallery, we're interested in old and new art, and believe that to make sense of it you have to let it sing together. Keith Coventry, a contemporary artist who responds to and develops prototypes of early constructivist modernism with brilliant dialogues and diverse references, is close to an embodiment of this ethos."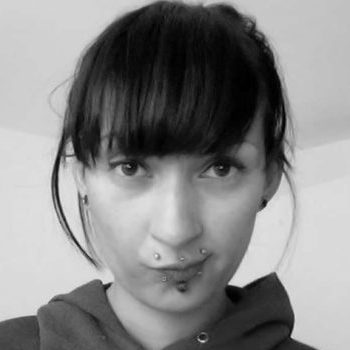 Naila Scargill is the publisher and editor of horror journal Exquisite Terror. Holding a broad editorial background, she has worked with an eclectic variety of content, ranging from film and the counterculture, to political news and finance.