Karla Black fills Fruitmarket gallery with abstract, ephemeral sculptures that defy definition.
The exhibition begins in the lower gallery where pastel shades of lemon, pink and blue – the colours of bonbon sweets – soften the stark white walls and create an almost overwhelming sense of lightness. Black creates non-representational art which intentionally avoids categorisation, and focuses instead on capturing creative energy. As such, many of her works, although static, imply movement as if they have just been erected or are still in the process of being made. Some of the forms appear architectural, like miniature towers or totems, while others are scrunched into hulking shapes, or hang delicately from the ceiling by lines of sellotape or pieces of thread. One piece – a suspended installation, assembled from transparent plastic bags – sheds powdery pink dust onto the floor.
The lack of boundary between the viewer and the art feels a little unsettling at first, partly because many of the works appear precarious but mainly because it goes against conventional ideas of how to behave in a gallery space. That, however, seems to be the point: Black brings us closer to the making process, and in doing so, invites a more intimate, embodied experience. You can smell the fumes of the plaster and paint, examine each surface from different angles and relate to the materials, forms and colours in a very personal way.
There's a playfulness in how Black uses her materials – cosmetics, cleaning products, over-the-counter medicines, polystyrene, polythene, cellophane, net alongside paper, powdered paint and plaster – to both transform the space and heighten our awareness of how we move through it. In the upstairs gallery, for example, she's covered the floor with a film of pale pink powder, which reflects off the white walls to cast a rosy hue that subtly changes as the sunlight streams through glass panels in the roof. The edges are left raw and spools of pink thread have been rolled across its surface, drawing attention to the physicality of the material, its presence.
In the gallery's new warehouse space, the artist responds to the darker wooden walls and industrial atmosphere by creating an installation from flimsy tiles of gold and copper leaf which lie strewn against the wall and across the floor amidst rough rectangular shapes drawn in soil. There's something vaguely apocalyptic about the scene, as if the space has been looted and what remains is a kind of absence. That's not to say the work is ominous or solemn, but it offers a different kind of encounter, which seems to focus more on the concept of creativity as something wild and uninhibited, an almost spiritual force.
"Karla Black sculptures (2001 – 2021): details for a retrospective" runs until 24 October 2021 at Fruitmarket Gallery 45 Market Street, Edinburgh EH1 1DF as part of Edinburgh Art Festival 2021. For more information, visit: fruitmarket.co.uk
Featured Image: Left to right – Looking Glass number 16, 2021, mirror, glass paint, Courtesy Galerie Gisela Capitain, Cologne and Modern Art, London; Traps Take Practice, 2011, cellophane, paint, Sellotape, David and Indrė Roberts Collection; Don't Depend, 2011, polystyrene, plaster, powder paint, plaster powder, paint, Collection of Nicoletta Fiorucci Russo De Li Galli, London; Opportunities For Girls, 2006/2021, sugar paper, chalk, ribbon, green concealer stick, nail varnish, Courtesy Galerie Gisela Capitain, Cologne and Modern Art, London.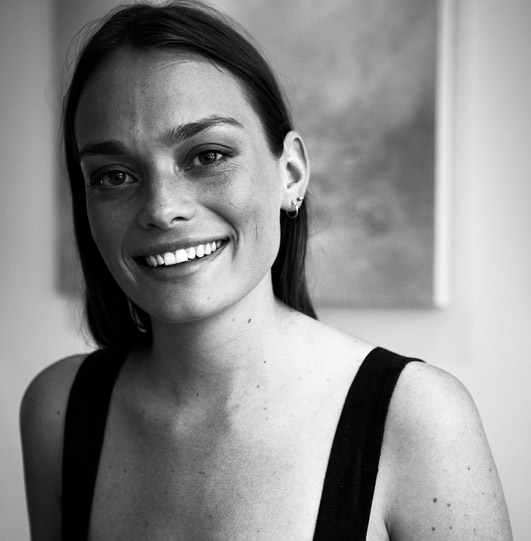 Millie Walton is a London-based art writer and editor. She has contributed a broad range of arts and culture features and interviews to numerous international publications, and collaborated with artists and galleries globally. She also writes fiction and poetry.