[dropcap style="font-size:100px;color:#992211;"]J[/dropcap]
D Malat Gallery announce
The Contemporary Human Condition, a group show that
 attempts to underline the importance of international dialogue, focussing in particular on the artistic response to changing global conditions, political events, and the impact of contemporary life on the individual.
Chinese artist Li Tianbing's work is framed by post-socialist issues in China, which have led to a number of protests and ideological confrontations, by attempting to capture the transient nature of conflict between contrasting groups in society. Moreover, Turkish artist Zümrütoğlu alerts us to the baseness of the human condition through a powerful and highly expressive display of work.
Similarly, the effects of the relationship between the individual and the urban environment are explored through the work of British realist painter Darren Reid as well as Irish figurative artist Ian Cumberland. Their focus on isolation brings forth an assessment of the psychological state of loneliness, a condition touched upon in the dreamlike paintings of Henrik Uldalen. Together, these artists reveal how this series of figurative work can present a more contemplative look at one's surroundings.
Colombian artist Santiago Parra, Icelandic artist Katrin Fridriks and American artist Andy Moses bring explosive and colourful works to the space. Collectively, they provide the viewer with natural and expressive forms, illustrating how art can alleviate the afflictions of contemporary society. As artists who undertake meditative approaches to their medium and subjects, Parra, Fridriks and Moses reveal how art can be a creative and meditative force, both for the viewer and the artist.
By combining each artist's unique perspective on the contemporary human condition, The Contemporary Human Condition aims to unveil the artists' mutual ambition to engage with the pressures of contemporary life through the creative process. In so doing, the show hopes to strengthen the dialogue between international artists and make evident the connective and encompassing force of art.
The Contemporary Human Condition runs at JD Malat Gallery from 19 February – 28 March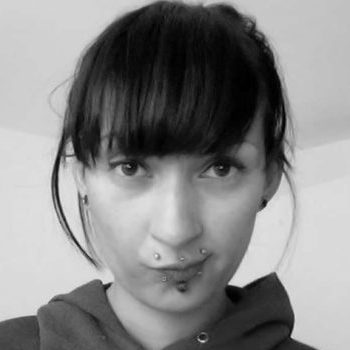 Naila Scargill is the publisher and editor of horror journal Exquisite Terror. Holding a broad editorial background, she has worked with an eclectic variety of content, ranging from film and the counterculture, to political news and finance.