[dropcap style="font-size:100px;color:#992211;"]A[/dropcap]
"live community artwork" referencing India's anti-government protests was shut down by police at the India Art Fair (IAF) in New Delhi on 2 February.
The Wall: Community Art Building Mural (2020), which was painted by a group of invited artists live at the booth of the Italian Embassy Cultural Centre at the fair, was inspired by the protestors of Shaheen Bagh, a New Delhi neighbourhood around 4 km from the event that is the site of an ongoing women-led demonstration against the 2019 Citizenship Amendment Act. The new law has sparked widespread and ongoing protests. 
The work, which was organised by the Delhi-based arts organisation Post Art Project, was due to be raised like a banner and displayed during the performance of a protest song. In an Instagram post, Post-Art Project said that Delhi police officers came to the booth 20 minutes before the performance, apparently responding to an "anonymous complaint" about the work's content. The complaint, Post-Art Project say, was based on the inclusion of Urdu (the national language of Pakistan that is spoken throughout parts of northern India) in the work and images of women in hijabs.
In a statement, IAF's management said that the fair had not been made aware of the live work, which was the reason for its removal rather than its content. "Our contract with the Italian Embassy Cultural Centre, consistent with others, required them to share with us the details of all activities which were to take place at their booth over the course of four days of India Art Fair."
However, Post-Art Project co-founders Gargi Chandola and Yaman Navlakha said in their Instagram post that the schedule of the entire event was "repeatedly and clearly shared with the India Art Fair by the curator". The organisers of IAF placed a sign by the tent's entrance stating that it was "aware of the events taking place across Delhi and the country" and that there was "a zero-tolerance policy against banners or sloganeering at the fair". Nonetheless, a small number of works at the fair made reference to the ongoing protests and the growing level of dissent against the country's government.
Before the fair's opening, The Art Newspaper asked IAF's director Jagdip Jagpal whether the fair would be willing to host a form of artist-led protest regarding the citizenship laws. Jagpal replied that "she strongly believes in art as a form of freedom of expression" and hopes to "provide a safe platform to encourage greater exchange and widen dialogues".
Source: The Art Newspaper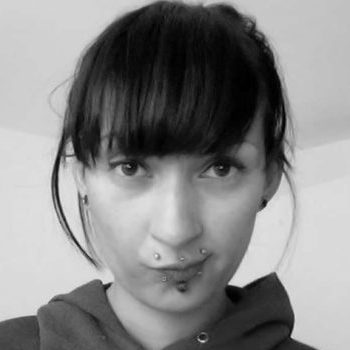 Naila Scargill is the publisher and editor of horror journal Exquisite Terror. Holding a broad editorial background, she has worked with an eclectic variety of content, ranging from film and the counterculture, to political news and finance.