[dropcap style="font-size:100px; color:#992211;"]S[/dropcap]ilent Old Mountains Tour Day 1- Frederick, Maryland- Staunton, Virginia.
Our home base of Frederick, Maryland sits in a valley basket under the eastern edges of the Appalachian mountains. It is the last stop of any significance between D.C. and Pittsburg. Officially, Frederick was founded thirty years prior to the Declaration of Independence being signed. It is a city defined by crossroads.
Poverty abounds and segregation is increasing due to an influx of retiree money from Eastern cities. Appalachian Germans stand on one side of the river, descendants of coal miners and railroaders. An African population is seeing an increase in drug violence on the south end. Hipsters from Baltimore and local colleges parade downtown. The posh and the poor share streets and libraries combining to form a modest population of 65,000.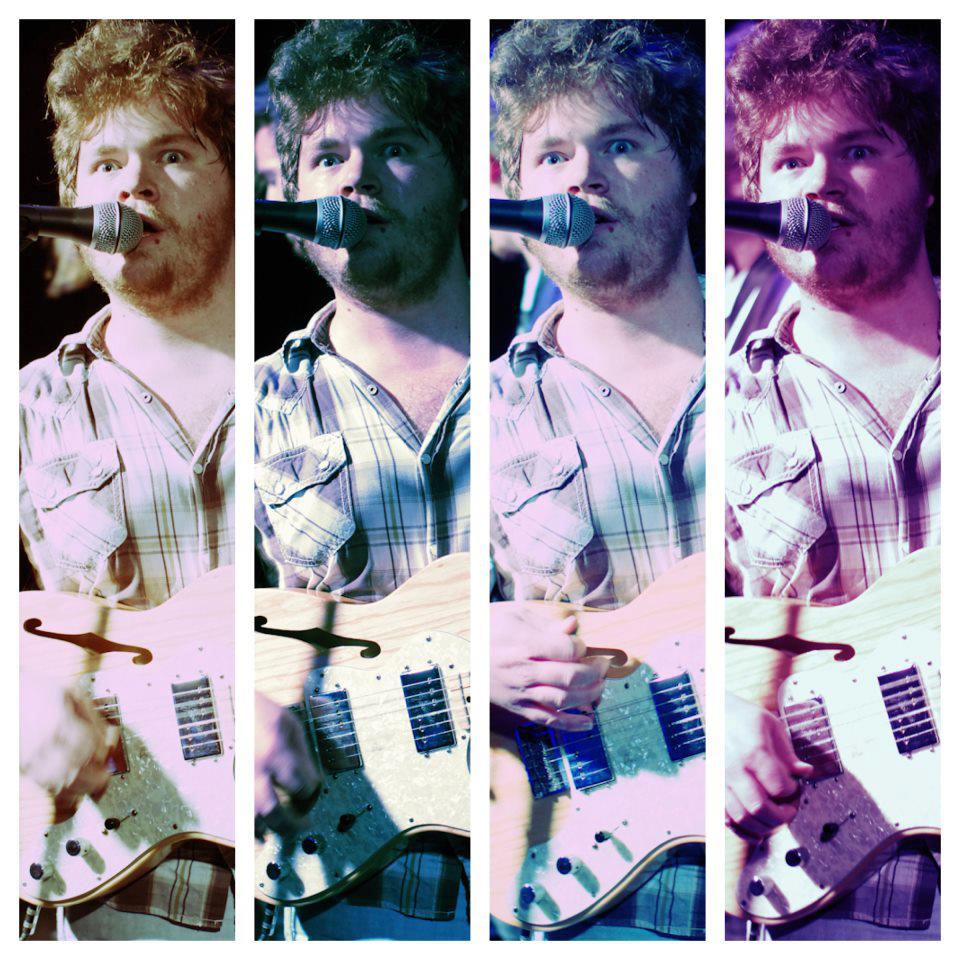 Silent Old Mountains' Andrew Bromhal
Frederick is a city of steeples, many of which can be seen standing taller than the tops of red and white oaks that line the streets. At dusk the light lingers long after the sun has dropped behind the low mountains. The sky is left an acrylic red that slowly fades pink as it is pulled further west into the Appalachians. This scene has brought many banjo players to the porch after dinner.
I'm looking out the back windows of our bus at the sky, watching the steeples disappear as we roll through the soft green pastures of soy fields. A single lane road etched through this land that's not the north, or south, that's forgotten by the east but far from the west. If you pointed a rifle at the vast nothing that encompasses the bottom of the mid-Atlantic, we would be the pinhole in the crosshairs.
There is nothing. Then there's a town with a Lowes. A Taco Bell. A roadhouse bar called the Bovine Saloon. Then fields again for thirty miles. The bus drags in the back under the weight of seven hairy men. The bus! Our chariot. The savior of this tour! It is a dilapidated school bus constructed for children with special needs, its bright yellow turning dull orange under layers of road dust. The door must still be opened by a safety lever only the driver can reach. It was purchased for $5,000 off a Kickstarter donation two weeks before the tour, on the eve of tour almost being cancelled due to lack of funds.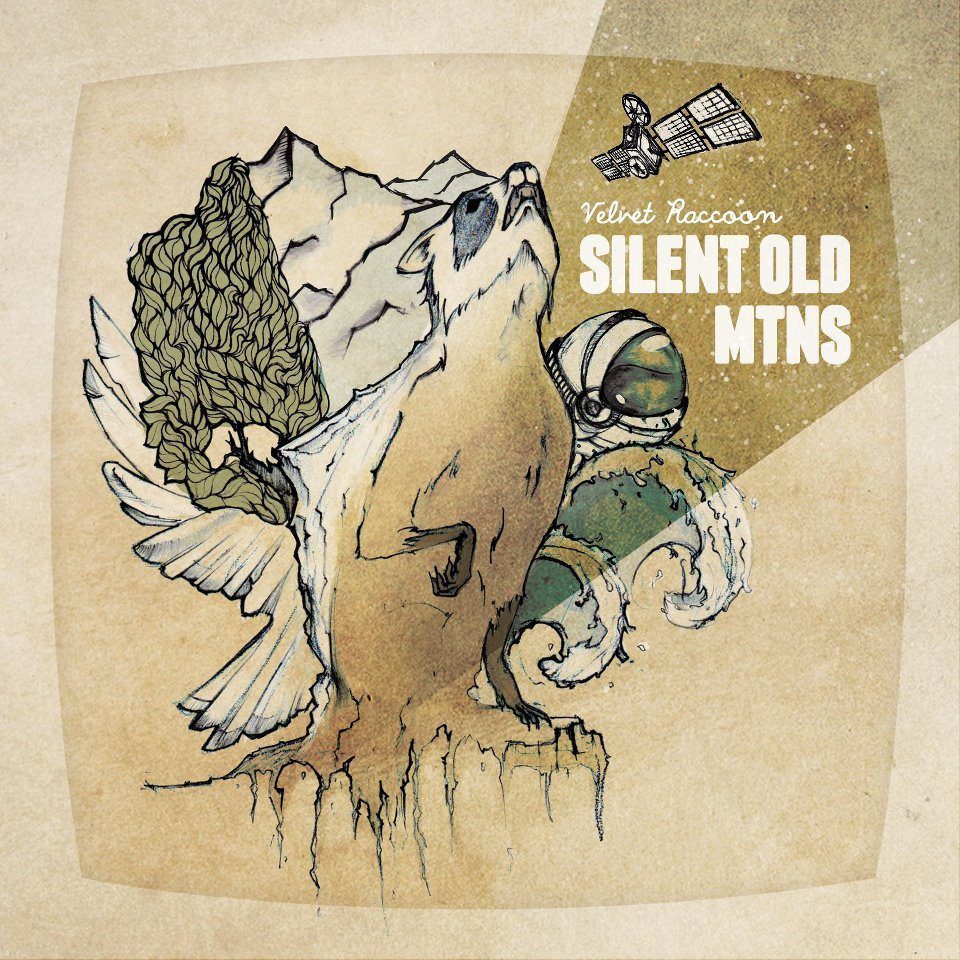 Most of the seats have been removed to optimize space. We sit in the front. The equipment (instruments, amplifiers, mic stands) is piled in the back. The bus handles tight and is holding up well under the wear of an entire band. I know each member of this band as individuals, but I watch them as they unite under the roof of this seventh member. For the next two weeks they are explorers leaving their country city and heading into the unknown with each other. They are a fraternity, bonded not by oath or keg stand, but by this bus. They are brothers living under a single parent now, even if this pact goes unnoticed.
[quote]He doesn't speak to me. I'm pretty sure he hates the idea of me being on tour[/quote]
There is Steve. I don't really know Steve. He is the least concerned about his image. Steve wears a t-shirt and a scally cap. He plays bass in this band. Steve's brand of cigarette is Marlboro red. He doesn't speak to me. I'm pretty sure he hates the idea of me being on tour. I've heard Steve is a triple black belt. His girlfriend is in a car following behind us.
Sam is all the charisma of this band, but right now he's asleep, facedown, on the floor of the bus. Every so often we hit a pothole and his face leaves the floor, and with his drool, dirt and hair have caked on to his cheeks. He's a coyote. He's hairy and howls at the moon. He plays banjo, reads poetry and shakes and smashes anything that can be used as a percussion instrument. Sam's role in the band is the most divisive. There is usually an even split with the crowd between those who love his act and those who find it distracting. Sam is a 21 year old Scorpio.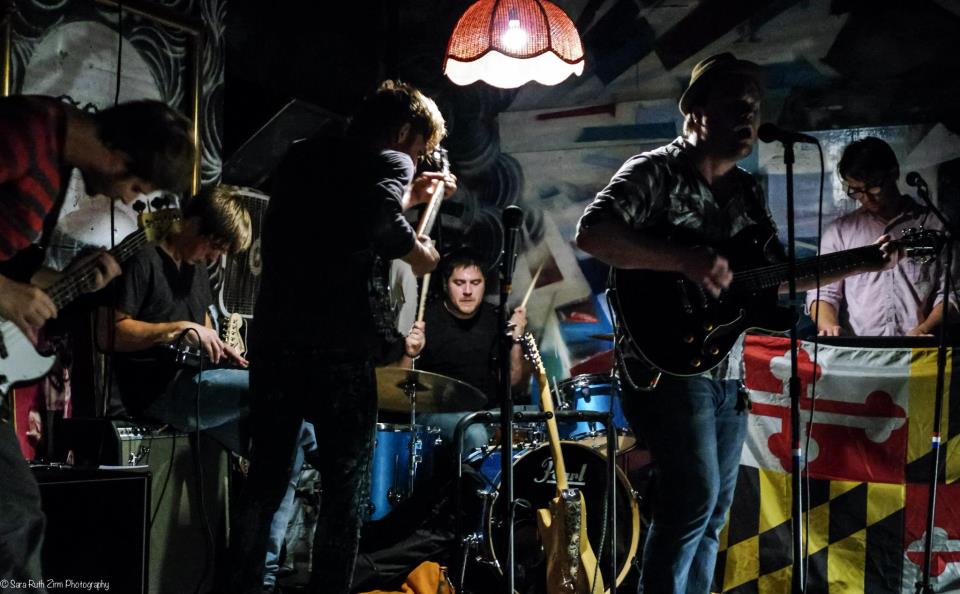 Silent Old Mountains at at Gone Studios- Photo by Sara Ruth Zirm photography
"This is the make or break tour", Thom says to me. "We'll see where we are when it's over." He is one of two real talents in this band. His music credentials run long. He was a music major and understands the structure of song. He sees himself as a composer, a professor of the art. He wears the uniform of a professor. Even on this sweltering day he is wearing dress shoes and a corduroy blazer. Thom's hair is long and dark. His beard has filled in nicely. He plays an array of instruments- saxophone, piano, guitar, and he can add a harmony anywhere to round out a song. He is the reason I am on the bus and not the follow car trailing behind us.
The follow car is a source of contempt among the members of this band. It is a Crown Vic, sky blue, bought from a police auction. Its occupants are a photographer, a girlfriend and a driver whom the drummer, Pat, has known for years. His name is Limpy and his summer vacation is following the tour around. Pat asked me to come on this tour two days earlier without giving the band time to think it over. He is the good time man. Get drunk. Get laid. Rock and roll. What harm could come from my addition? Apparently, a lot.
[quote]There is a general rule on most tours that no girls are allowed on the bus[/quote]
The follow car is paying their own way. I'm not paying for anything but food. The girlfriend has to trail us and either she or Steve isn't happy about this. Sara, the photographer, doesn't say much so I don't know how she feels. There is a general rule on most tours that no girls are allowed on the bus. This is the standing defense of why I am here and not back there. The other talent is Andrew. The singer-songwriter. He's got the civility of the midwest, stays out of the fights, an army kid I think.
He's got the midwest all over him. Plaid shirts. Full beard. Keeps the general rule of be kind, keep the faith, he lets his lyrics speak for him. He kicks on an accent when he feels like entertaining. "We're driving down the Shenodah, dontcha know?" He says. Followed by you-betchas and eh's? He's the kind of guy a parent wants their kid turning out like. We're headed for Staunton, Virginia for the first show of the tour. Another mountain city, nicknamed the "Queen City of the Shenandoah".
This trail we're taking means more to the band than it does to me. Folk music. Mandolins and banjos. I'm from New Jersey. This is the music of another era, another world, I thought. But it's still alive in these pockets that time has left behind. They worship bands like the Avett Brothers, they are compared to The Lumineers. They're driving through their roots.
Joe is the newest member of the band. He's the only one born and bred Frederick and it shows in his ethic. He's the product of blue collar, the kind that politicians take special care in speaking to when they tour rust belts and hold town hall meetings. He's the only member in the band with a consistent job. And it's always manual labor. Joe is usually the driver of the bus. He shows no fear handling a 2,000lb animal as we tumble down mountain roads and dodge wandering deer. He plays guitar and lap-steel, an instrument he learned in the few weeks before the tour.
And we're here. Staunton, Virginia like a Hollywood set for all Civil War movies. At least three movies have been filmed here. And all of the glory of it's past has deserted it. No one is on these ancient streets. In the last seven years its population has declined 4%. The buildings have been left with a fresh coat of paint but no one to appreciate them. The bus parks and we drink another bottle of Kentucky Gentleman. Our road soda. It sells for $7 a handle. We're all broke and we share the bottle.
Sam didn't pitch in but he's drinking enough for three. Joe goes off to call his girlfriend. Thom calls his girlfriend. There is a festival going on a few blocks away and a Judas Priest cover band is playing to 1,000 heathens. Everyone left in the town is sitting on a Harley and shooting their fists into the air, screaming "United, United, United", with the band. Pat, Steve, Katie and Limpy meet me in the street. They are breaking their funds to have a sit-down dinner at a BBQ rib restaurant. "I've got a few dollars left", Pat says, "and if I'm going to be sober enough to play I've got to eat."
I'm pretty sure Limpy will end up paying for him anyway. They cross the river splitting the town to a revitalized mill. This is Staunton's distillery district. I know I can't afford anything that's been revitalized so I head up the hill. It's a beautiful city. There are no chains here. I can buy dinner, cigarettes, a hammer and a television from the deli. There's a massive masonic building that proves what a center of commerce this place once was. But you can smell coal in the air now, and centuries of exploited American labor that no one but a few traveling musicians will ever know again.
I find a pizza place with a menu for Fat sandwiches. These were invented in New Brunswick, NJ for stoned Rutgers kids. They are rolls of bread crammed with eggs, mozzarella sticks, honey mustard, cheese steak, jalapeno peppers, anything you would eat half-time at a football game. This means that there is a college somewhere. The pizza is surprisingly good. I pass no one as I walk back to the venue.
[quote]There is no merchandise, the biggest mistake a touring band can make [/quote]
We load out the equipment. I'm trying to make myself seem as useful as possible. There is no merchandise, the biggest mistake a touring band can make. They have sold-out of CDs too, but none of them are bummed about not having more. Their debut album, a 10 track record called Velvet Raccoon, was released earlier this year. None of them are particularly happy with it. It gave an edge to their sound that separated them from their genre, which they now call "dirty folk", but it's not a representation of their sound. And they can't afford to press more anyway.
Special rules exist in towns that have been broken by neglect and poverty. The only law is: don't bother your neighbors. A few entrepreneur kids got together and built a venue/art collective called Gone Studios. There are no liquor rules. No smoking laws. No occupancy problems. A decent amount of kids are here. One especially beautiful girl with red hair is smiling at us. We are all gunning for her until we find out she is dating the owner.
Gone Studios looks like a massive backyard shed. There are people making jewellery. Paintings hang on the walls that are worthy of New York galleries. The vibe is excellent. A perfect sanctuary for the artists of this hill city who would've been aimless without it. The set begins with technical problems. The crowd seems a little bored. I run across the street and buy a six-pack of Pabst for the band.
When I get back they play their single "Dead All The Time". A song about a brother going to war. Lines like, "it was Sunday school that taught us, that pride would be our death", grab the crowds attention. This is a common story for these parts. And when the foot-stomping a cappella breakdown comes on the entire crowd is singing, "We're not dead all the time!". A saxophone hook rings out the final song and the crowd is dancing. The first show of tour has been a success.
We load out and drink more. Sam finds a couple outside smoking a bowl. The girl is very pregnant. She convinces us that smoking while pregnant is healthy. Thom says it must be healthier than eating meat. Someone who owns a food collective offers him a job on his farm next Spring. He and Thom exchange numbers. We're offered couches and beds at the venue. We're offered showers and beds by others. A girl and her mother, I think, are trying to get me home with them for other matters, but I'm wasted and Pat says, "I've made a lot of mistakes drinking, but this would be the worse than all of them", so, I don't go home with them.
We pull out of Staunton around midnight. I'm stuck in the follow car for the drive to Knoxville. The two most marginally sober people have taken the driving shifts. It's a six hour shot straddling the border of four states, I don't think we'll make it alive but I'm too drunk to care. The next show is 9am at the Blue Plate Special in Knoxville, TN. Morale is still at an all time high, but not for long.
This is the last time any of us will sleep for almost five days.
Silent Old Mountains' debut record Velvet Raccoon can be streamed on Spotify. Additional information can be found on their Facebook page.

Scott Laudati lives in New York with his Boxer, Satine. His collection of poems "Hawaiian Shirts in the Electric Chair" has been published by Kuboa Press. Visit www.ScottLaudati.com for less professionalism and angrier essays.