[dropcap style="font-size:100px; color:#992211;"]T[/dropcap]rebuchet's Sofia Ilyas spoke to Rob Booth of Electronic Explorations, a Download / Podcast show for all electronic music, about Aphex Twin, his method of finding good music and what we should be listening to in 2011.
Trebuchet: Can you tell me about Electronic Explorations?
I set the show up and released episode 001 back in November 2007 with a guest mix from Warp Records & Planet Mu producer Milanese, one of top 5 artists of the decade. Basically there just weren't enough mixes out there by artists I was into, bored by the lack of quality podcasts / radio shows that didn't play the kind music I wanted to hear, Mary Anne Hobbs, Dave Clarke and Rob Da Bank were the only ones holding the torch in 2007.
Electronic Explorations, it's a hobby, very time consuming, weekly at best, fortnightly at the least, 90 – 120 minutes long, guest mix in the middle and me playing tunes that I purchase, sent in from producers / promo companies. There is no set play list, if I like it, I'll play it. Dubstep, UK Bass, techno and anything else that's pushing the right notes. All shows are downloadable, free and made with love!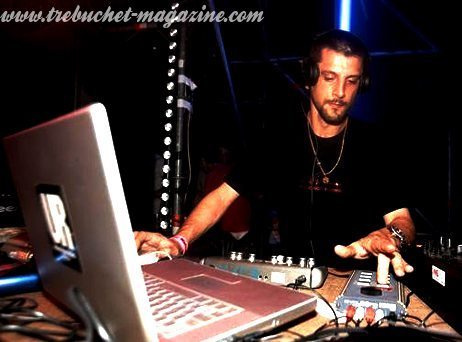 Trebuchet: What's your process of finding the best music out there?
A lot of digging. I try to listen to as much music as I can and in some instances I'll listen to maybe 300 tunes, sometimes more for a single show. Some tunes I've had for weeks on end, but just don't have the space to get them on EE. People soundcloud music to me, email, word of mouth.
Bleep, boomkat, redeye, hardwax do their part too.

Trebuchet: What do you think the impact of new music software, samples packs etc has had on the production of original music?
I don't really pay much attention to that to be honest! If I like the tune I'm not too bothered how it's made.  However, I did read a very good article on the music industry as it is now compared to days gone, even as little as 30 years ago [LITTLEWHITEBUDS]
ASC has just put out a good sample pack which needs mentioning.

Trebuchet: You list Aphex Twin – Selected Ambient Works 85-92 as one of your favourite albums, what appeals to you about the ambient electronic sound?
Mr James made it when he was a kid, before the music software you see today; the man is a fucking genius. Music is all about emotion, memories and this album is all about that. I think I was 14 when it came out, my older brother was playing it in his bedroom, I'd heard nothing like it before in my life. It's my drug album of choice, I grew up with it and the album never grows old and out of date, it's the ultimate ambient sound, a timeless classic. I hope he releases more music soon, I've seen the interview, but I see it for myself.
Trebuchet: Who should we be looking out for in 2011?
George Lanham – techno producer living in London, runs technopodcast.com
Loops Haunt – I can't describe just how much I love this guys music, Scott is gonna have a monumental year, as long as his releases do come out as planned, he's a bleeding genius producer, and too humble. Check his Eskmo remix coming out on Ninja Tune soon and his EP for Fortified Audio in 2009!
Bong-Ra aka Wormskull – Album out this year on Ad Noiseam – Mental
Surgeon – Returns with his 1st album in too long. He is THE producer I look up to the most, I go a long way to see him play, his style of production, and I can't wait for his new album this year.
Emika – I love her style, it's original, again, she's way too humble about her music and she has the most beautiful voice. Emika deserves more recognition
Slugabed – Same as Loops, Greg makes some proper fucked up beats!
Oris Jay – I'm sure his album should of come out by now, original dubstep hed, making what can truly be called proper dubstep
The return of Mary Anne Hobbs to the radio – Xfm – July
I've probably missed loads, but off the top of my head, 2011 should be a big year for this lot
Trebuchet: What live events would you recommend for 2011?
Sonar – Barcelona is my favourite city in the world
Bang-Face in May – Line-up is nuts !!
Outlook Festival – Can never go coz I'm too busy working at that time of year, music with sun and next to the sea !
Burning Man
Glade
Check out Rob's Electronic Explorations here.
The aim of art is to represent not the outward appearance of things, but their inward significance. – Aristotle