Henry Taylor's inaugural exhibition with Hauser & Wirth features sculptural works, installations and paintings inspired by the artist's personal experiences and deeply layered with broader cultural references.
Amongst the most compelling of the works on display are a series of small-scale paintings rendered onto boxes of different scales, some of which are immediately recognisable by their dimensions: cigarettes, matches, cereal. The earliest of these were made when Taylor was a student in 1990s and appear rough and spontaneous, fleeting ideas and fractured imagery, but despite the quickness of the brushstrokes, there's a strong sense of narrative that's made more complex by the physical presence and associations of each object.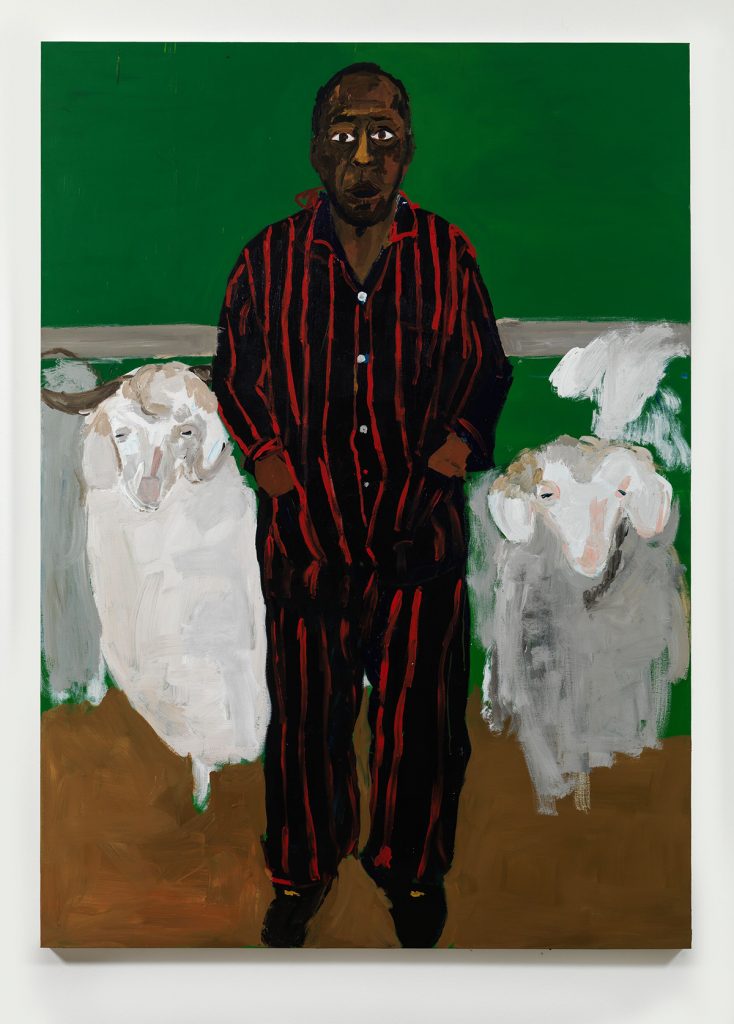 Taylor is known for incorporating non-art materials into his sculptures and installations, carefully selecting everyday objects that refer to both personal and collective experiences. A new series of tabletop works, for example, are assembled from simple cardboard shapes that are assembled in loose architectural models of cityscapes. Just as many of the artist's painted portraits appear warped (and sometimes, childlike) in scale, there's a sense that we, as viewers, are being deliberately placed in a privileged perspective in which we gaze coolly down on the blank shells of the buildings. Is this a comment on the capitalist system of power or perhaps, contemporary detachment more generally? It's difficult to say, but either way there's a glaring and unapologetic straightforwardness to Taylor's work that's breathtaking. That's not to say that the work is didactic, in fact, quite the opposite; it's often playful, intimate and deeply empathetic.
His subjects are notoriously diverse and non-hierarchical – he's talked in the past of asking strangers to sit for him after meeting in the queue at the supermarket or MacDonald's – but two new self-portraits are the real highlights of this exhibition. The first depicts Taylor as Henry V (a play on the artist's childhood nickname of Henry VIII as he is the youngest of eight children) dressed in regal costume against an intricate, gold background. There's humour in the work, but it also makes a more poignant reference to the absence of black figures in dominating historical narratives. In the second self-portrait the artist appears standing in his pyjamas, surrounded by sheep and gazing directly at the viewer with a bewildered expression. The painting was made during lockdown when Taylor moved from from his native Los Angeles to rural Somerset to complete his residency at the gallery, and its surreal composition is once again amusing, but there's also an underlying sense of loneliness, disorientation and displacement, feelings that seem to haunt not just the artist, but many of his subjects too.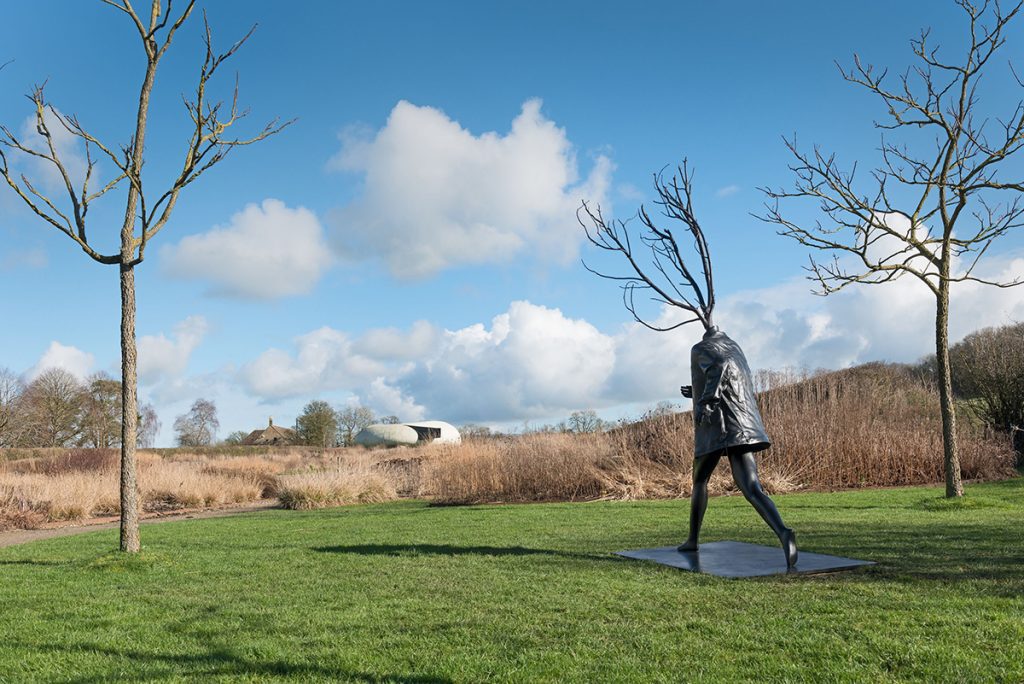 The exhibition ends with an outdoor bronze sculpture: a figure of a man, nude except for a jacket with the tall, jagged branches of a tree (or antlers) in place of a head, frozen in the motion of running. The work was inspired by the memory of a conversation the artist had with his older brother Randy who was travelling in America's deep south and saw a racially offensive bumper sticker. Like many of the artist's pieces, the sculpture is simultaneously beautiful and unsettling, familiar and strange, caught in a kind of limbo space between reality and dream.
Henry Taylor's exhibition runs until 6 Jun 2021 at Hauser & Wirth Somerset. For more information, visit: hauserwirth.com
Featured Image: Henry Taylor, Untitled, 2004. Photo by Ken Adlard. © Henry Taylor. Courtesy the artist and Hauser & Wirth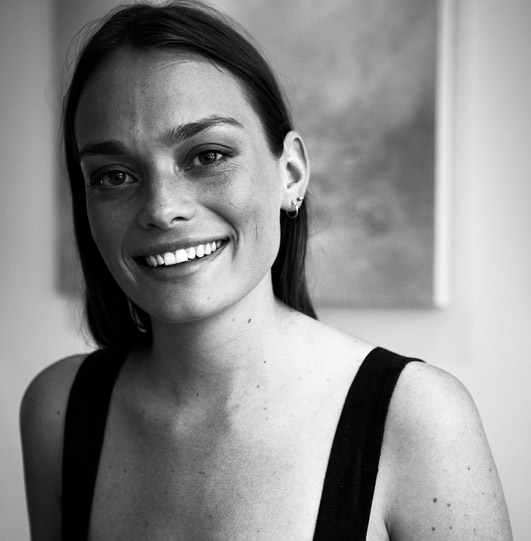 Millie Walton is a London-based art writer and editor. She has contributed a broad range of arts and culture features and interviews to numerous international publications, and collaborated with artists and galleries globally. She also writes fiction and poetry.