[dropcap style="font-size:100px; color:#992211;"]M[/dropcap]aintaining a distinct profile as a gallery, whilst undergoing a change in premises, comes with its challenges.
London, in common with any centuries-old city, changes its nature from borough to borough, street to street. Hay Hill Gallery's Sarah Jones takes a brisk attitude to change, seeing it as an essential part of the gallerist's craft. Hanging Offence sets the questions.
---
How did your gallery start?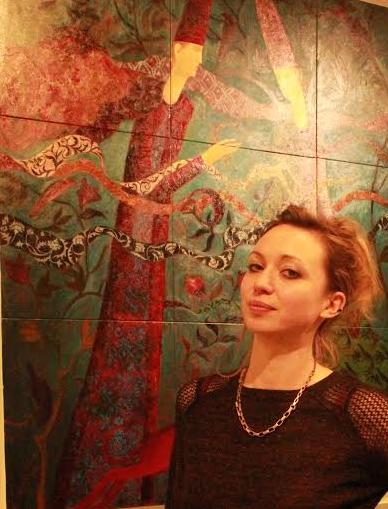 Our gallery space was originally located on Hay Hill near Berkeley Square, a much-loved area in the heart of London. We had formed a partnership with the Tretyakov Gallery in Moscow to deal in Russian Art, but after taking on a new American business partner, we decided to make the move just around the corner onto Cork Street.
Expanding into two gallery spaces on either side of Cork Street, the Hay Hill Gallery vision developed and we became better known for our specialist collection of Rodin sculptures exhibited alongside Contemporary artists. Threats of Cork Street's impending reconstruction led us to the decision to move on again, and after a year of searching we finally discovered our beautiful new home at 35 Baker Street.
How did your involvement begin?
Our involvement with the arts was actually a process of elimination- it sounds strange but at the time it seemed that there were only four options for a successful business in Mayfair : Jewellery, Restaurants, High Fashion and the Arts. The premises itself was not really suitable for a restaurant business, and to be honest the thought of going into High Fashion gave our director the shivers.
We really wanted a business that had integrity and from experience we did not feel that the Jewellery and Antiques market offered this. The decision to become a gallery was out of our hands, a given.
What is the vision for this gallery?
We don't exhibit artworks – we showcase artists. By taking an artist onto your books you are investing in a person, in their promotion, sales and influence. We are not interested in taking artworks and selling them- although this is a happy side effect. We want the artists we represent to grow in value and image.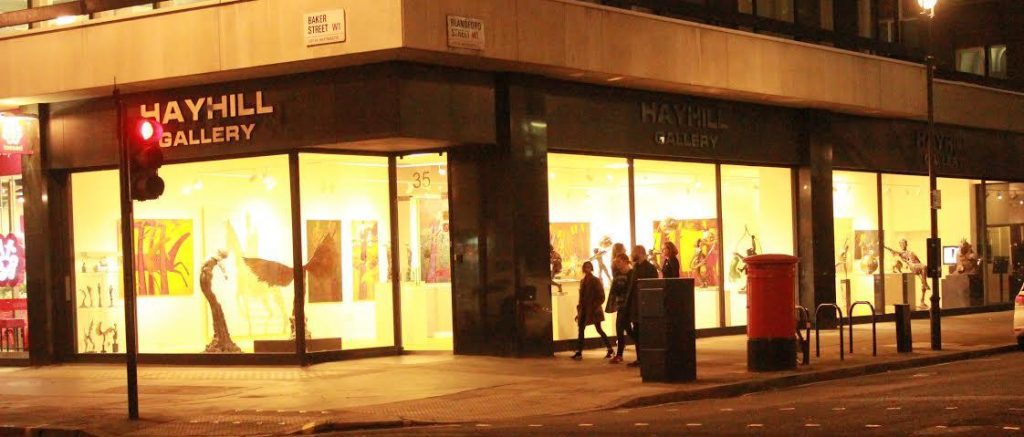 Which artists typify the vision you have for your gallery?
All the artists we have on our books form part of the whole vision as a gallery!
What do you dislike most about art?
That the art business is not transparent. [quote]Working with artists means
that each one is the favourite,
like having children[/quote]The value of an artwork arises from perceived value. It's a skewed perspective because value can't be created, value without reason. The unpredictability leads to galleries having to hide their price lists – and ends up in extremes such as money laundering.
How would you define artistic controversy?
Nothing is forbidden anymore, but the biggest controversy is that anyone can announce that anything is art. Anyone can produce it but not everyone will buy into it. Only time will decide true value.
Do you think that controversy in is a positive force in art or a conceptual red herring?
If the controversy involves original thinking that leads to change then yes, I can see it as a positive force. Change is always positive – if something is not changing it is stagnating. If the controversy is spurious or simply for its own sake then surely it fails by its own standards – it becomes arguing for the sake of arguing if it doesn't lead to anything new.
What's been your biggest challenge?
How to unite art and finance – whilst maintaining integrity. There seems to be transparency in most businesses, but in the art world this is a rarity.
What's been your biggest success?
Finding exciting new artists with great potential.
Who are your favourite artists and which pieces of theirs do you admire?
A gallerist does not have favourite artists- otherwise he would be a very poor gallerist! Working with artists means that each one is the favourite, like having children. They are all favourite!
Who do you think is the artist to watch at the moment and why?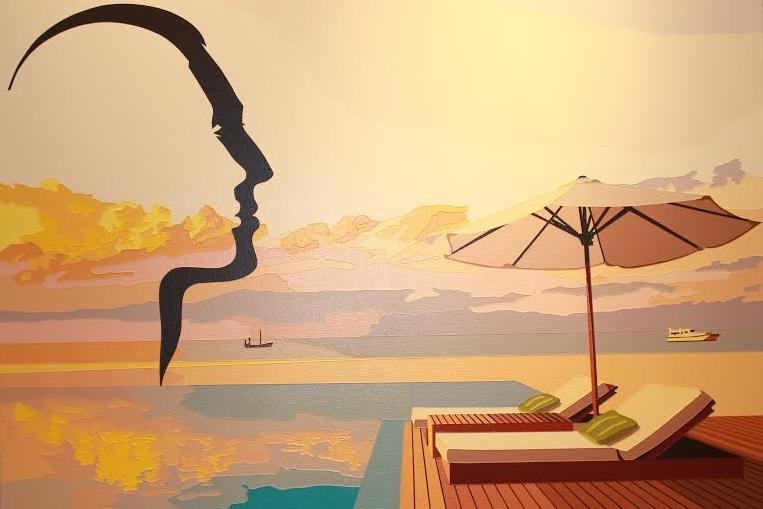 Will Martyr, 'Family Man'
Will Martyr's work is very popular at the moment. His use of colour is hypnotic, nostalgic and seductive. I find his technique very interesting, often placing objects out of context in sensually brilliant landscapes. I would also consider Jamie McCartney, MacAlpine Miller and Stanislav Plutenko to be artists with great potential.
What does the future hold?
Who knows? Looking ahead into 2014 it's definitely going to be another exciting year for us and we hope to continue to go from strength to strength!
[button link="http://www.hayhill.com/docs/home.html" newwindow="yes"] Hay Hill Gallery[/button]
The aim of art is to represent not the outward appearance of things, but their inward significance. – Aristotle