[dropcap style="font-size:100px; color:#992211;"]T[/dropcap]icking along. Dogs owners should be careful when applying tick remedies.
From the root to the fruit, the bark to the bite!
---
In a related article, also published in Parasites & Vectors, Michael Leschnik and colleagues test the effectiveness of common anti-tick measures at preventing tick-borne infections in dogs. Their results suggest that owners should be much more careful to follow the manufacturers' instructions.
Dog owners throughout central Europe secretly dread the arrival of spring. Of course it is more pleasant taking a pet for a walk when the sun is shining but having to search the animal's fur afterwards for ticks is hardly most people's idea of fun. Georg Duscher and colleagues at the University of Veterinary Medicine, Vienna's Institute of Parasitology have now shown just how much more likely dogs are to pick up ticks when the temperatures rise.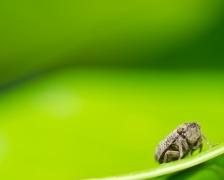 The researchers analysed data for 700 ticks found on a total of 90 dogs that were regularly walked in a particular area in eastern Austria. Of the three species that occurred, the commonest, Ixodes ricinus, primarily infected dogs in April and May, although a second peak in infection occurred in September; Dermacentor reticulatus was largely found in March/April, with lower numbers in October; while Haemaphysalis concinna seemed to favour the summer, with the majority found in June and July. In other words, although the precise species of tick their animals are most likely to encounter varies with the season, dog owners need to pay attention to the possibility of ticks throughout the year, especially from March until November.

But surely it is possible to use commercially available products to keep Fido free of bloodsuckers? Unfortunately not: the scientists discovered that the number of ticks per day on animals treated with an acaricide, either alone or together with a repellent, was not significantly lower than on untreated animals. Worryingly, the ticks in question are capable of causing disease. Dogs in central Europe are at risk of four major tick-borne diseases: canine babesiosis, canine granulocytic anaplasmosis, canine borreliosis and tick-borne encephalitis (TBE).
[quote]pay attention
to the possibility
of ticks throughout
the year[/quote]
For dogs to contract one of these diseases, a tick carrying the appropriate microorganism or virus must feed for long enough to transmit the pathogen into the animal's blood. By analysing blood samples from the 90 dogs in the study, Michael Leschnik of the Vetmeduni Vienna's Small Animal Clinic was able to show that over half of them had become infected with one or more of the pathogens during the study period. Disappointingly, the chance of being infected did not seem to be reduced by the use of an acaricide, either alone or together with a repellent.
Leschnik is keen to qualify this finding, pointing out that "the poor performance of the drugs in our study may relate to low owner compliance: many owners only applied the spot-on drugs after finding ticks and they did not use the drugs often enough. The efficiency is much higher under laboratory conditions, so we should try to raise the owners' awareness of how to apply the products correctly."
During their work on ticks in eastern Austria the scientists at the Vetmeduni Vienna made another very interesting observation. On humans, ticks are known to select particular sites for attaching and sucking blood, wandering over our bodies until they find somewhere warm and sheltered to feed. It is widely assumed that the same behaviour is shown by ticks that feed on dogs but Duscher and colleagues found instead that the ticks seem to be largely confined to the heads, shoulders and chests of dogs, presumably the places where the ticks arrive on the animals. As Duscher says, "their body shape makes it difficult for them to crawl through dense fur, so ticks probably attach close to where they arrive rather than risking being knocked off by vegetation."
---
Source: University of Veterinary Medicine — Vienna. Eurekalert.
Both papers have recently been published in the journal Parasites & Vectors:
Seasonal and spatial distribution of ixodid tick species feeding on naturally infested dogs from Eastern Austria and the influence of acaricides/repellents on these parameters (2013, 6:76, doi:10.1186/1756-3305-6-76) by Georg G Duscher, Andrea Feiler, Michael Leschnik and Anja Joachim
Effect of owner-controlled acaricidal treatment on tick infestation and immune response to tick-borne pathogens in naturally infested dogs from Eastern Austria (2013, 6:62, doi:10.1186/1756-3305-6-62) by Georg G Duscher, Andrea Feiler, Michael Leschnik and Anja Joachim
Image: SweetCrisis/Freedigitalphotos.net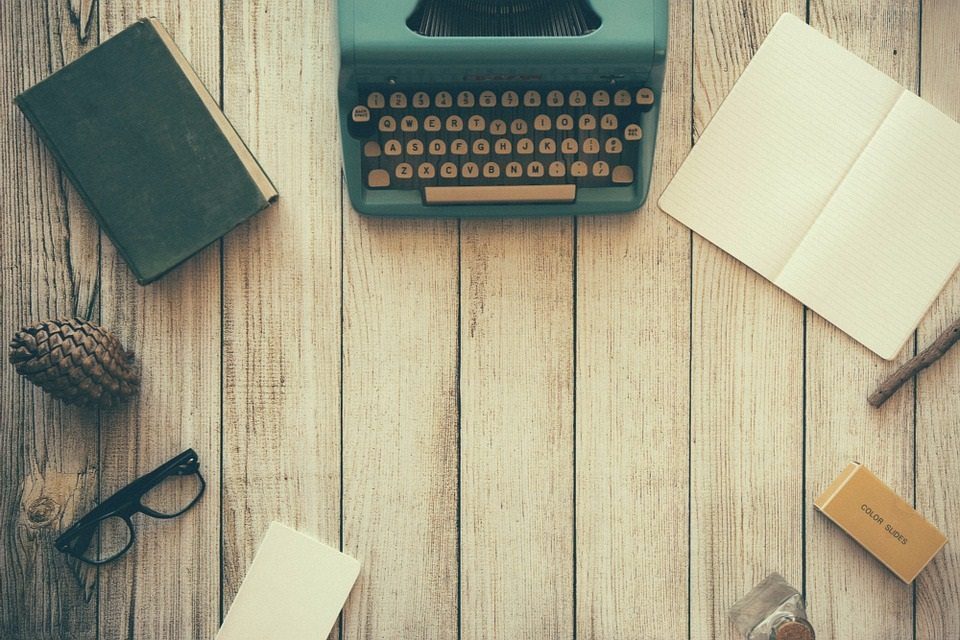 The aim of art is to represent not the outward appearance of things, but their inward significance. – Aristotle