[dropcap style="font-size:100px; color:#992211;"]K[/dropcap]id Congo Powers already talked about black magic and The Cramps in part one of Sarah Corbett's interview. Things take a turn for the domestic in part two.
The music scene that you're involved with is perhaps less homophobic than most – was your sexuality ever an issue?
It's hardly come into anything but for me it's been strange because it's mostly been my perception rather than other people's perceptions.  Like I was in and out of the closet. I was a very flamboyant gay teenager and became a rock 'n' roller but then, you know, in the beginning of punk rock in Los Angeles and New York in '76, '77 a lot of gay people were running the show and were the really creative people and the artists and the people doing clothes and musicians.
[quote]I was in
and out of
the closet.
I was a very
flamboyant gay
teenager and
became a
rock 'n' roller[/quote]
I used to hang out a lot with The Screamers from LA and they were straight out of a drag scene from New York.  So that was never an issue but at the time, no one ever spoke about it.  Darby Crash from The Germs, it was something that was there, everyone knew it but no one, because labels were taboo, labels were just not good for anything.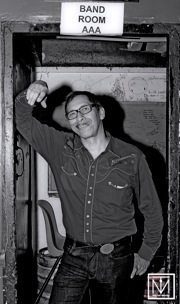 I think that created a kind of weird confusion in a lot of gay people and also feeling so much outside of gay culture and such a freak, a monster outside. There was not going to be any acceptance of a crazy person, you were not attractive to gay culture at that time.  That might not have been true, but I was 18 and I felt that way.  But I was friends with all of the gay musicians, we all knew and we were all friends with Tomata du Plenty of The Screamers, Darby Crash and El Vez (Robert from The Zeros) and different people.
We lived our lives out in the open but it was never discussed, our gayness, never. We were happy to meet Jackie Curtis when he came to LA, but, you know?…
You've moved around and lived in many different cities – which place best represents your personality?
New York.  From a very, very, very young age I was telling my parents and anyone who would listen, because I loved magazines about New York and I loved movies about New York and by the time I was 14, I was like, 'I'm going to be living in New York, I'm going to live in New York'.  So when I turned 18 years old I immediately just got on a Greyhound bus with some other friends who all had the same idea and went to New York.
That's the place I think I've lived the longest of anywhere, I spent 12 years there before I moved to (Washington) DC.
Would you consider moving back to New York?
I would love to move back.  Luckily I live 3 hours by train from there so it's not a big problem but me and my partner, Ryan, we just said, we don't know where to start, it's so fucking expensive to start off there.
[quote]my dream as
a kid and
my view of
New York was
Manhattan.  Midnight
Cowboy, Taxi Driver,
I'm romantic about
it even though
it's really changed
now[/quote]
Well first, he'd have to get a really good job and we'd want to live in Manhattan, which everyone has just really priced out and 'cos that was what was happening we moved to Brooklyn.
People are moving further and further away and it's like, 'I didn't move to New York to live way outside in Brooklyn or Queens somewhere, I moved to New York to live in New York'; my dream as a kid and my view of New York was Manhattan.  Midnight Cowboy, Taxi Driver, I'm romantic about it even though it's really changed now. I think there's still an energy there where I just fall in a slot and I'm part of this amoeba, this whole germ nucleus of whatever it is in New York.
So I think I feel very at home there. The other place is Berlin I think, I always feel really good going there and I have a lot of friends there.  I had my epiphany there but also, although I was in my mid 20s by then, I felt like I had grown up, something switched in me there. Coming from, I don't know what it was, drugs, getting out of drugs, I don't know, that's a little bit easy to say, but life changed for me then when I was there.  So I have a real fondness, for the better, and I have lots of good friends there.
It was a really creative time and I lived there when it was West Berlin too, before the Wall came down, so it was an even more special feeling at that time.  It was the first time I was around where all the arts met up, music and theatre and dance and visual art, you know?, all the people were all together in West Berlin. The meeting places were very creative and people were really nuts and a lot of projects were able to be done and funded through the Goethe Institute.
Everyone's crazy dreams were able to happen at that time because there was a way to do it, there was backing by the Arts Council to make it happen.  I was playing with The Gun Club and Nick Cave at that time, so it was a really good time for me.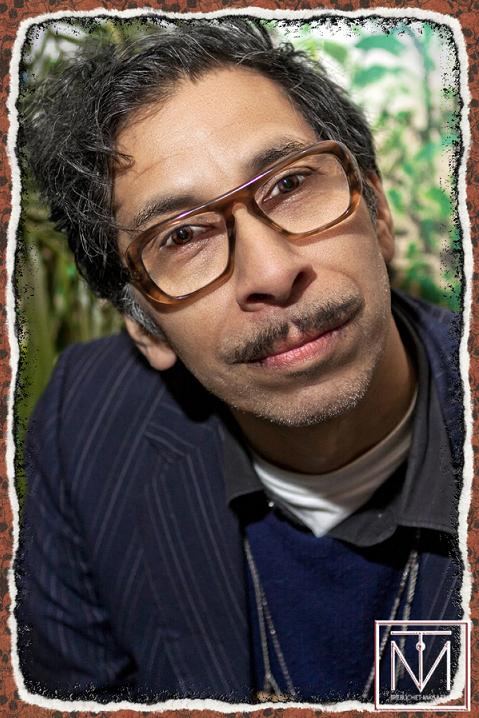 So is there any possibility of you taking part in creative arts other than music – acting for example?
It's funny you said that, almost the whole time I lived in New York I took an acting class and I've started again.  I've never pursued it because I'm a musician and that's like a whole other full-time job. I just kind of fell into it because a friend of mine is an acting teacher, so I started just doing her group.  But yeah, I'd love to act.
You've been writing your memoirs for some time – how is that progressing?
Oh, that thing!  (Laughs.)  Yeah, actually I've sent the first draft and I've got instructions on what to do next with it.  I don't have a publisher yet but I'm working with an editor so he's just waiting for me to do it.  So I think after this tour and I'm getting married in June and then after that I can sit down in the summer 'cos we're not going to tour again until the fall.
Congratulations! Where are you getting married?
In Washington, in our house.
So after playing in The Gun Club, The Cramps and Nick Cave and the Bad Seeds, have you finally found your musical home with the Pink Monkey Birds?
I think so, yeah. I think the chemistry is really amazing.  I get all the credit but they're very, very much involved. I couldn't exist, this couldn't happen without their creative input, all of them.  The chemistry is great, it's worth the trouble it is because Jesse Roberts lives in Seattle, Ron Miller the drummer lives in Kansas, Kiki (Solis) lived in Austin but recently moved to St. Louis and I live in Washington.
Actually me and Kiki met in New York and then we started playing together but then we both moved.  I think the secret is that we're not in each others' day-to-day lives so when we get together it's always really a pleasure to see each other and to play and catch up. Playing together is great, and everyone else has their other endeavours going on, so yeah, everyone wants to do it.
There's something like I said, magical and inexplicable, how we can make that situation work where we're not practising all the time?  Like an explosion, we just get together, things explode, stuff comes out. We just do music, we throw out ideas and everyone has different ideas and again, it's another mixing of styles going on that makes it work; it's just alchemy.
Portraits: Carl Byron Batson
[button link="https://www.trebuchet-magazine.com/kid-congo-powers-interview-pt-1/"] Part One of this Interview Here[/button]