[dropcap style="font-size:100px;color:#992211;"]B[/dropcap]
eaux Arts London present Four Giants of British Modernism, an exhibition of celebrated British modern artists Terry Frost, William Scott, Peter Lanyon, and Patrick Heron. 
The four artists lived and worked through the harsh time of post war Britain, and through their art were seeking to convey a new world of hope. They were pioneers of British abstract art and associated with the celebrated St. Ives School along with Ben Nicholson, Barbara Hepworth, Roger Hilton, Bernard Leach, and many others. In the wake of the war, St. Ives, a fishing village in West Cornwall, began to attract a wide range of young emerging artists due to its breathtaking scenery and clarity of light, owing to its peninsula positioning. Beaux Arts' first space, Will's Lane Gallery, was located there and thus became a central platform for exhibiting the work of artists of the St. Ives School from the early 70s.
The abstract works on show in Four Giants of British Modernism are all based on figurative ideas yet seek to highlight the expressive potential of the paint itself, drawing attention to the mark-making while retaining the subject matter and imagery. The four artists went on to influence an entire generation, while Frost, Lanyon and Scott all lectured at the Bath Academy of Art at Corsham, a leading institution amongst young artists of the time, which offered a unique opportunity for students to work with professional working artists. The artists' influence on one another is also evident in the exhibition with some of the works being shown side by side for the very first time.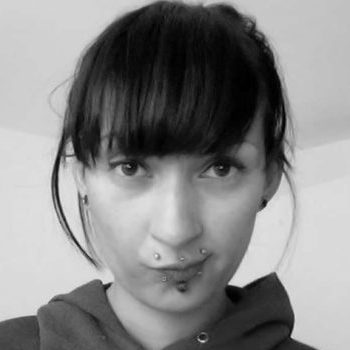 Naila Scargill is the publisher and editor of horror journal Exquisite Terror. Holding a broad editorial background, she has worked with an eclectic variety of content, ranging from film and the counterculture, to political news and finance.