Art house squatters the Oubliette transform a Soho ex-nightclub into an emporium of delights.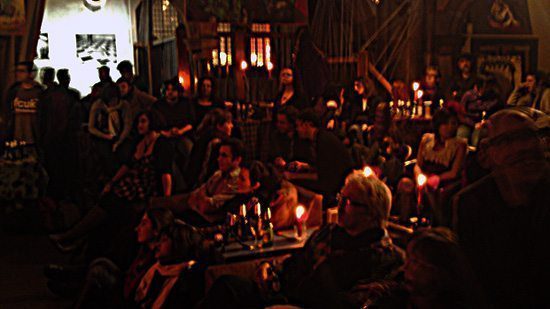 The Oubliette is a curious initiative. When I first encountered it two years ago it was in an old embassy in Mayfair. I had no idea what to expect, and ended up wandering around old conference rooms-come-galleries, and sitting in a cloud of smoke (yes, inside!) as one of the many happenings of that week unfolded. It struck me as fun, enthusiastic and impressive in its use of space.
The new Oubliette is a cut above. Upon entering one hardly believes their achievement. A group of squatters are now installed in what was once an enormous church, then a famous nightclub called Limelight, then a Walkabout on Charing Cross road in the middle of Theatreland. They will be there until they are kicked out, and I strongly advise you to get there before it happens.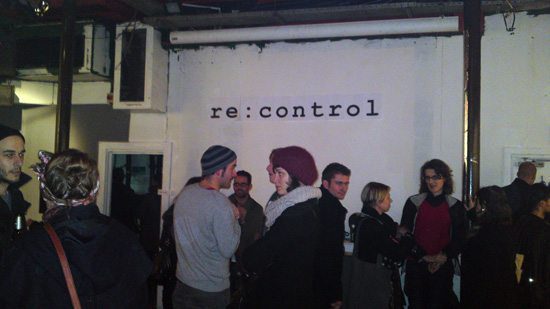 Emporium of Delights
In the past two weeks the four storey space has hosted a wide range of events, including life drawing classes, poetry slams, gigs and cabaret, often all at the same time. My favourite of these was the take-over by East End Cabaret. For three nights audiences were crammed into the attic to be teased and delighted by the fabulous offerings of Singer Bernadette Byrne and sidekick Victor "Victy" Victoria and friends. Magicians, burlesque and some surly French comedy entertained us all as we jostled for space in various yoga positions on the floor, but it was Bernadette and Victy's act that stole the show. Songs such as 'Ping Pong Ball' and 'Don't Get Raped' tiptoed the line of obscene and delectable, and so they should. With so much tourist-friendly 'Cabaret' around (and for this I mean La Clique), it's refreshing to have our British sensibilities rattled and laugh at the adventurous and controversial, dressed in fabulous sequins. Catch them at former-public-toilet-come-cocktail-hideaway CellerDoor on January 26th.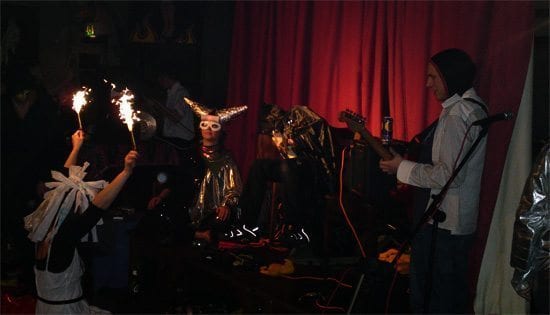 From Cabaret to Church
A week later and the stage, art and adornments were all stripped down for an entirely different set of events. In the main hall under the great church dome is the art show Charing Crosses, curated by Pablo Wendel. Two moving image works are set in opposition on either side of the large, dim space. One of the two is an ingenious animated map by Rudolf Reiber showing motorways crossing in the shape of a Christian cross infused with tiny moving vehicles. This piece was originally designed for a church, and helps reclaim that history of the space. Standing next to the piece you could watch people enter and marvel as they have their expectations countered.
This is what the Oubliette has done in every space they have inhabited- shown how buildings can become anything, anywhere can be an art house. One does not need to be in space or even area that has been given the seal of approval by the commercial and commercialised 'alternative' art worlds. With so many old central London buildings falling into disuse after their last failed transformation into gastropub or nightclub, why not walk in and bring it to life with art?
As re:control, the basement exhibition curated by Lorenzo Durantini shows, there are plenty of quality artists who deserve to be shown. As he says, why wait for galleries to come to you? Re:control takes the curatorial theme of photography, but also includes video and installation works. Durantini wanted to present the particular humble 'smallness' of British photography- small in that the quality is subtle and well-constructed, as opposed to the US trend of hyperbole. Works such as Tomas Hein's playful superimposed photos supposedly showing a ghost-man in exotic locales and royal situations, and Greta Alfaro's video piece of several boars encountering a cake in a snowy wood, uphold these ideals.
With Faysal Mroueh, James Fuller and Andy Bever's group instillation, the theme merged seamlessly with the space. Viewers wandered into a back room covered in pipes, formerly perhaps a beer store. At first glance it appears that we were walking into an actual dark room, maybe that which was used by an Oubliette artist. Slowly as we entered we became aware of strange noises and flickering images on monitors and mobile sculptures, all seemingly eerily connected. Like walking into a scene from the City of Lost Children or a madman's attic, I cannot imagine the piece ever working in a normal white gallery.
Until 11th Jan.

Whatever Next?
These are just some of the things the Oubliette can offer, and they have been as good as anything one could find in a private or funded art space, and for many cases, infinitely better. What makes it so is not just the surprising amount of genuinely good art and performance but also the inclusive, unpretentious community feel. I did indeed at one point encounter the usual what-the-hell-is-this-wizards-and-a-topless-drummer-god-now-there-are-sparklers-why-do-they-have-instruments-yet-are-making-such-a-painful-racket-please-god-make-it-stop moment, but one among a myriad of good offerings is pretty good going. Join their mailing list, and watch this space and any space they move to. You won't be disappointed, and it will be all the sweeter for being just a door away from the over-produced glam-horror of the tourist land outside.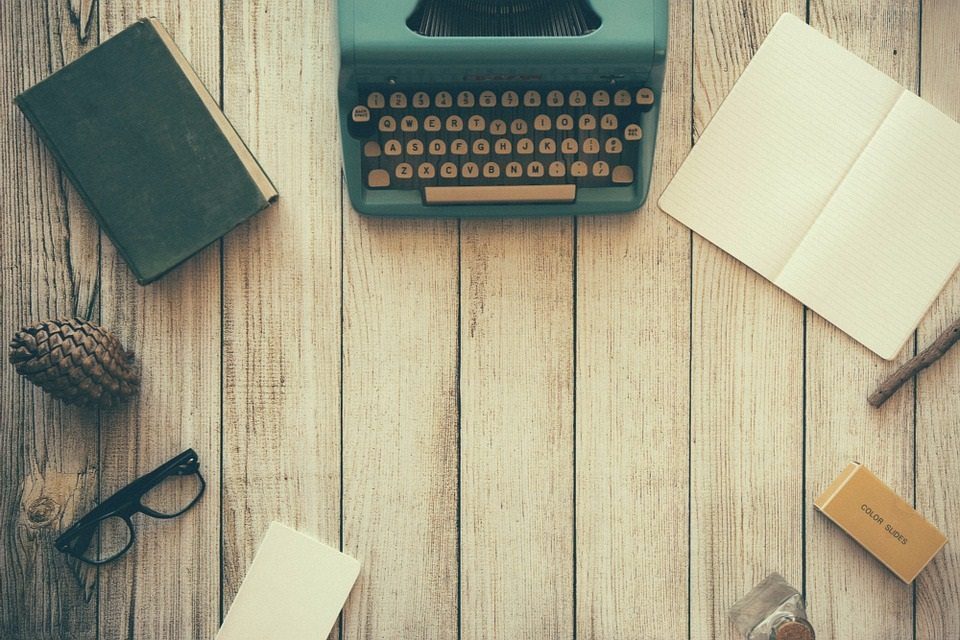 The aim of art is to represent not the outward appearance of things, but their inward significance. – Aristotle